Many friends may be new to GoPro cameras and don't know how to update them. Today, let's teach you how to update the GoPro HERO7 series camera.
First, let's take a look at the latest firmware version above. If you don't know the version of your camera, you can do the following on the screen of HERO7: swipe your finger from top to bottom, click "Preferences", continue to swipe down, click "Introduction", click camera information, and you can see the version number.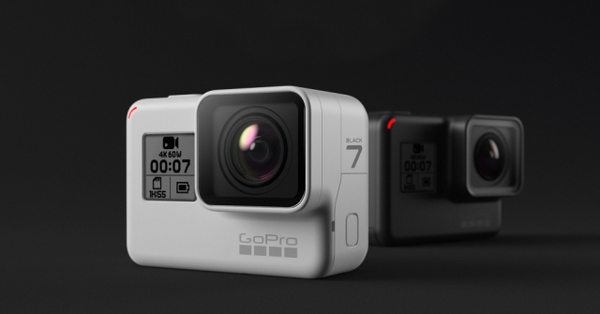 On HERO7 Black, Silver, or White, HERO7 cameras can be updated in three ways: Update via GoPro App,Manual update,Update via Quik for desktop.
Update via GoPro App:
Download and install the GoPro App on a compatible mobile device (phone or tablet) (be sure to allow the App to use cellular data);
Make sure the camera is fully charged or charged;
Pair the camera with the GoPro App. To connect, click "Preferences"- "Connect"- "Open Wireless Connection"- "Connect Device"-gopro App "on the camera screen, then open the mobile phone APP, and add the camera according to the prompt.
Once paired, the GoPro App will indicate that an update is available for the camera. Please follow the prompts on the screen to update, wait patiently for the update, and do not exit the GoPro App, so as not to cause the update failure. |
Manual update:
Note: This method can be used to update or reinstall the camera software. Simply put, it's done by downloading the firmware to a memory card, putting it in the GoPro camera, pressing
Firmware update by pressing the power key.
Open the https://zh.gopro.com/update on the computer web page (copy the link) and select your HERO7 model;
Click "Update your camera manually" under "Other ways to update" at the bottom of the page;
Enter the serial number and other required information and click "Next Step";
Click "Download Update" ";
Click "Click here to download firmware";
Follow the steps on the screen for detailed instructions on your operating system.
Update via Quik for desktop:
Download and install the desktop version of Quik on the GoPro website;
Ensure that the camera is fully charged;
Start the desktop version of Quik on the computer;
Connect the GoPro camera to the computer using the included USB charging cable;
The desktop version of Quik will prompt that a camera update is available. Perform the update according to the prompt on the screen.