Vlog-making microphone equipment selection guide:
>
2023 Vlog Shotgun Microphone Guide
> 2023 Vlog Lavalier Microphone Guide

>
2023 Game Microphone Selection Guide
> 
2023 Live Microphone Selection Guide
With the growing popularity of short video from the media, many friends around me began to join the field of Vlog video creation.
Choosing a good video recording microphone is very important for Vlog shooting, and good sound quality can greatly improve the quality and professionalism of video.
Some Vlog shooting needs to be completed in outdoor complex environment, which will inevitably be affected by noisy ambient sound.
Generally, the recording effect of SLR is not ideal, so we need to buy another recording microphone.
So, how do we choose the right microphone for ourselves?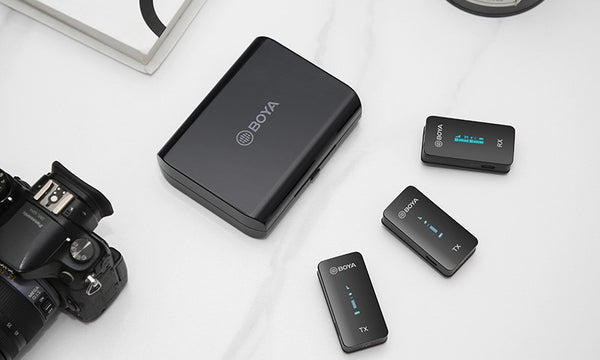 1. What type of microphone is required?
There are two main types of microphones on the market today: condenser microphones and dynamic microphones
Usually, condenser microphones are used for video recording. Because of the high sensitivity of the condenser microphone, the pickup effect is better and the sound quality is clearer.
The dynamic microphone has a good noise reduction effect, but the sound sensitivity is poor. In the outdoor environment, the effect of long-distance radio is not very ideal, and it is limited by the power supply.
For shooting Vlog video, condenser microphones are generally used in the following categories:
• Lavalier Wireless Microphone• Small diaphragm condenser microphones• Large diaphragm condenser microphones
Lavalier microphones and small diaphragm microphones are mostly used in mainstream Vlog shooting.
Often referred to as the "little bee" is the lavalier microphone. A shotgun microphone is a type of condenser microphone with a small diaphragm.
2. In what environment was the VLOG shot?
Different microphone types may be used in different shooting environments and usage requirements.
• Travel Trivia Vlog
If you are shooting a travel Vlog, you may need to pick up the background sound, and a gun-type directional microphone is more suitable.
• Outdoor interview Vlog
If you are shooting outdoor interview Vlog and need to record, then lavalier microphone or shotgun microphone is more suitable.
• Video Commentary Vlog
If you are doing a video commentary Vlog, you may need a shotgun microphone and a lavalier microphone.
Generally speaking, the lavalier microphone is more suitable for close-range radio, generally used in video commentary or outdoor interview scenes. Gun microphone pursues the ultimate single direction, suitable for outdoor radio, street interviews and film and television location shooting radio.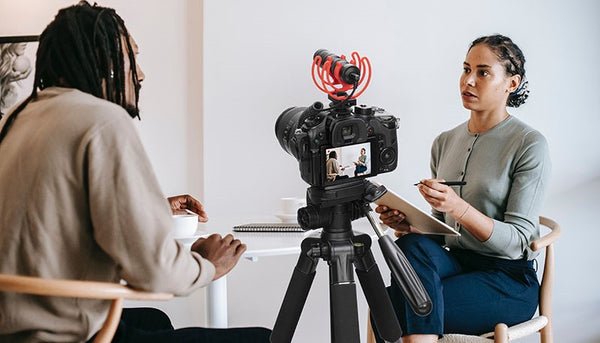 3. How much is the budget?
When you buy anything, you must have a budget, and the budget determines the result of the purchase. If you put aside the budget, it doesn't make much sense. You get what you pay for. For Vlog shooting, it is recommended that the budget for the recording microphone should not be less than $50. It is recommended to choose according to the actual budget and determine the budget before you can start to compare each microphone brand.
4. How to understand the parameters of the microphone?
Before buying digital products, we should first look at its parameter configuration.
The built-in features of the product can be intuitively reflected from these data.
To pick the one with the best performance within a limited budget, you need to know a little about the parameters.
Next, I will teach you how to understand the microphone parameters in an easy-to-understand way.
Generally, the parameters of the microphone mainly include the following seven indicators:
• Negative sensitivity:
ratio of output to input at unit sound pressure
• Fluctuation value of frequency response: characteristics of sound amplitude and frequency variation
• Signal-to-noise ratio:
the ratio of the microphone's electrical signal to the noise
• Impedance:
resistance to AC in the microphone circuit
• Maximum sound pressure level:
the maximum steady-state effective value produced by the sound reinforcement system
• Self-noise:
circuit or electromagnetic interference sounds generated inside the microphone
• Directivity:
a description of the sensitivity of sound in all directions of space
To put it simply, the lower the negative value of sensitivity, the better, the lower the fluctuation value of frequency response, the better, the higher the signal-to-noise ratio, the smaller the impedance, the higher the maximum sound pressure level, and the cardioid directivity is preferred. According to my summary above, you can quickly compare the microphone parameters and find the one with the best performance within the budget.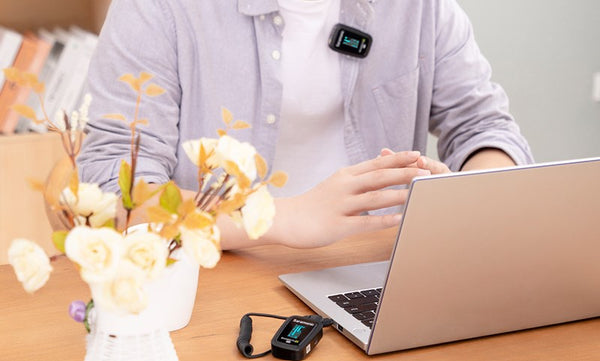 5. How to measure the cost performance of microphone?
From the question of the subject, if you want to prepare for Vlog video, then you should be an entry-level player.
When choosing a Vlog microphone, it depends not only on your segment and budget, but also on the matching degree of the microphone.
As for the cost performance of microphones, I have summarized a set of formulas:
Price performance ratio = brand awareness × parameter configuration × budget × equipment used × personal preference
• Brand awareness:
Microphone quality is guaranteed.
• Parameter configuration:
determine the sound quality of the microphone.
• Personal budget:
determines your final purchase.
• Use of equipment:
affects the microphone recording experience.
• Personal preferences:
entertainment needs and genre preferences.
Each factor will affect the final price/performance weight, including subjective factors (personal preference) and objective factors (brand awareness, parameter configuration, budget, equipment/software used). Therefore, the suggestion is: according to the budget, choose the best brand, compare the parameters, consider the preferences and use of equipment, and find the most suitable microphone.
Below, combined with the requirements of the subject, select and recommend several microphones with high cost performance for Vlog shooting.
2023 Vlog Lavalier microphone series Recommendation:
Model 1:Sabinetek SmartMike+
The Sabinetek SmartMike + is designed in black and white, with a silver-gray alloy microphone and a metal back clip. It looks small and delicate, with a length of only 5.87 cm, a width of only 1.7 cm, a height of only 1.48 cm, and a weight of about 14 G. It is really portable and hands-free. It gets rid of the traditional bulky and cumbersome radio equipment carried by shoulder and hand, and at the same time, it is amazing that Zhimai is so small that it can maintain 5 hours of battery life. It is a popular Vlog shooting artifact in Europe and America in recent years, with excellent radio effect. It can be called a small video recording radio artifact for mobile video shooting crowd, especially for the most popular Vlog practitioners (vlogger, youtuber, net red). It can achieve two-way four-channel high-quality communication, adapt to Apple Android phones, and can also be used with professional SLR cameras. It is recommended to start.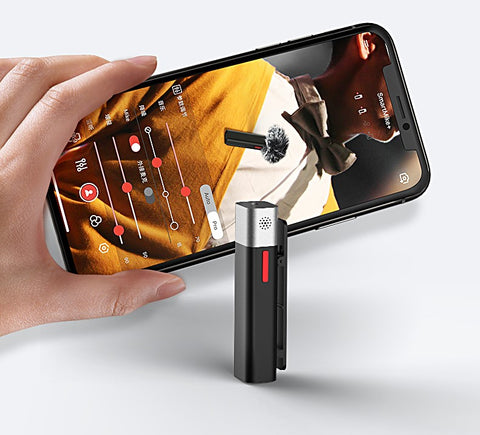 Model 2:BOYA BY-M1
BY-M1 does not need to install drivers, is widely compatible with Android, Apple, SLR, computer devices, camera recording, mobile phone recording one-key switching, easy to operate, using 3.5mm audio interface, lavalier design is easy to carry, helps to facilitate creative design, using the seventh generation CVC noise reduction system, multi-level narrowband high-frequency and intermediate frequency selection filters. Audio compression, expansion and other technologies to eliminate interference signal foot, improve frequency stability. It is equipped with 6m extended recording cable, TPE outer cover, soft and fold-resistant wire, and high-density shielding layer protection to maintain stable signal transmission. Less background noise, good outdoor radio effect, more rich overall sound details, many Vloger recommended, it is worth starting.
Model 3:MAILADA D1 1 Little Bee
MAILADA D11 Little Bee can be called the leader of the microphone industry, and has a high popularity in the circle. MAILADA D11 multi-platform compatible, multi-frequency point, low-cut switch, folding antenna, anti-loose interface, Mirco USB external power supply and other practical design, using a more durable metal body scheme, slightly heavier but richer texture, standard with a full set of wires and hot shoe base. The performance is good, the sensitivity and signal are stable under the conditions of partition walls, partition doors and corners, and the sound quality is also good without any noise. One-key frequency matching, with noise reduction, clear sound quality, not only compatible with cameras, but also compatible with SLR cameras, but also compatible with mobile phones, suitable for all kinds of SLR, mobile phone devices, it is worth starting.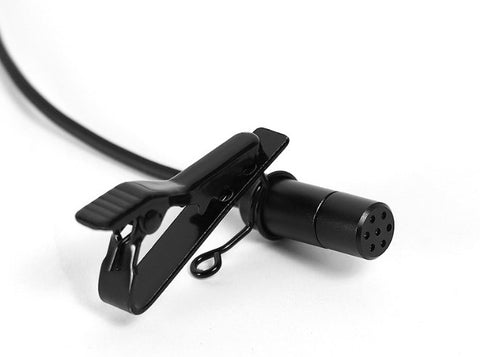 Model 4:MAILADA WM8L Burt's Bees
The MAILADA WM8L is made of black polycarbonate and weighs a very light 66 grams, which is not too cumbersome to clip around the collar. It adopts dual-channel U-segment reception, with good pickup effect and one-key noise reduction. It can hold all kinds of noisy environments, with long standby time and strong compatibility. This microphone is also relatively simple to use, just need to insert the lapel microphone into the transmitter socket, and then use the 3.5mm audio cable to connect the receiver to the mobile phone, suitable for a variety of devices, recommended to start.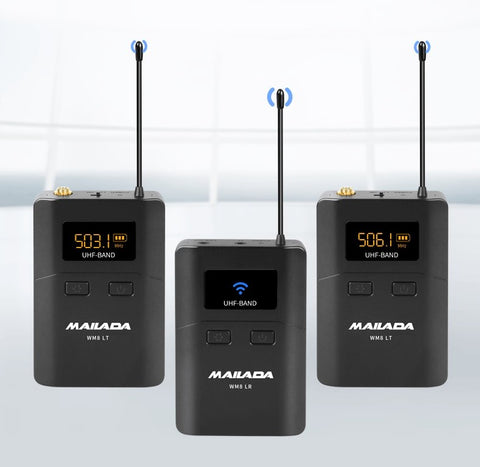 Model 5:Relacart CR1
Relacart, as a veteran enterprise for more than 20 years, has impeccable quality and professionalism. Relacart CR1 is compatible with smartphones, digital/SLR cameras, camcorders, recorders, tablets and other devices to assist in picking up high-fidelity audio. This product is suitable for applications such as interviews, micro-film recording or commercial presentations. This CR1 uses U-segment wireless transmission, acoustic noise reduction and anti-interference, and supports all kinds of mobile phones and SLR recording devices, which is worth starting.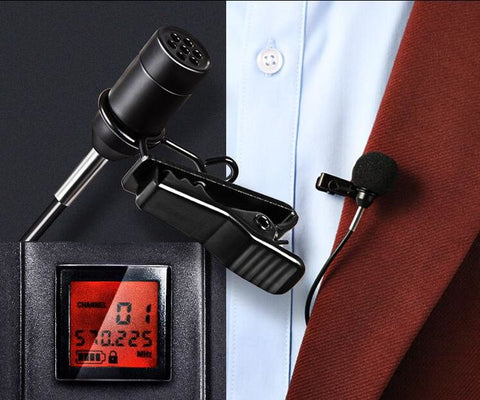 2023 Vlog Shotgun Microphone Series Recommendation:
Model 1:BOYA BY-MM1
BY-MM1 portable recording microphone is connected via 3.5mm microphone interface and can be used for pickup of cameras, computers, mobile phones, recording pens and other equipment. It uses imported microphone + condenser microphone to effectively shield environmental noise, with a signal-to-noise ratio of 76 dB SPL. Heart-shaped capacitive microphone + aluminum alloy moving coil structure, sensitive pickup, plug and play without battery, product diameter 2.2cm, length 8.1 cm, windproof wool sleeve diameter 7 cm, weight about 85 G. With windproof sweater, effectively reduce wind noise, mobile phone SLR and other devices can be used, outdoor shooting Vlog effect is very good, cost-effective, recommended to start.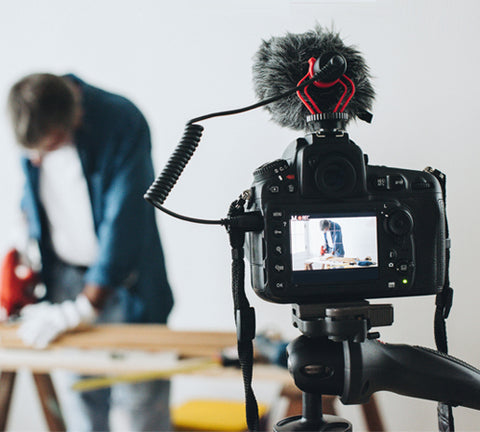 Model 2:RODE Videomicro
RODE is well known in the industry for its professional production of camera microphones. The body of RODE VIDEO MICRO is made of aluminum, with low-noise circuit, capacitive sensor, two-stage high-pass filter, positive front directional radio, sensitivity of -33.0 dB, weight of 161 G, and power supply through AA battery option. Equipped with Rycote Lyre suspension shock mount, WS9 artificial wool windscreen, 3.5mm two-channel output cable and other accessories. This RODE Video micro uses noise reduction technology, excellent pickup effect, no need to charge, connect mobile phones, SLR can be used. For friends who shoot Vlog, it is highly recommended to start.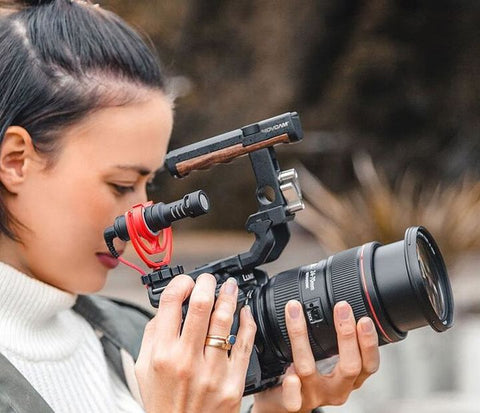 Model 3:COMICA VM10II
COMICA, as a well-known brand in the field of audio, COMICA VM10II is a heart-shaped professional microphone with exquisite and beautiful design. The product is made of all-metal material, which has excellent ability to shield and resist mobile phone interference and ultra-low noise background. With high-quality microphone design, it can assist mobile phones, cameras and action cameras to record video and achieve professional audio-visual effects, so that your mobile phone can exert extraordinary power of radio and television! The shockproof bracket and windproof kit specially designed for shooting can effectively cope with complex shooting, which is worth starting.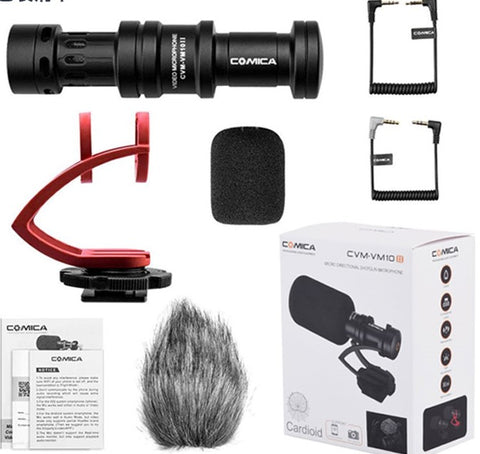 Model 4:Sony ECM-B1M
The ECM-B1M is a relatively new microphone released by Sony, and it is also a microphone with "black technology". Up to 8 high-performance microphone units for extremely professional sound reception. The microphone units cooperate with each other to achieve rich sound reception modes through software algorithms. Among them, digital noise reduction is more characteristic. The ECM-B1M features eight high-performance microphone units with advanced digital signal processing and excellent directional pickup. It supports three pointing modes at the same time and has built-in digital audio interface. If the budget is enough, you can consider starting with it.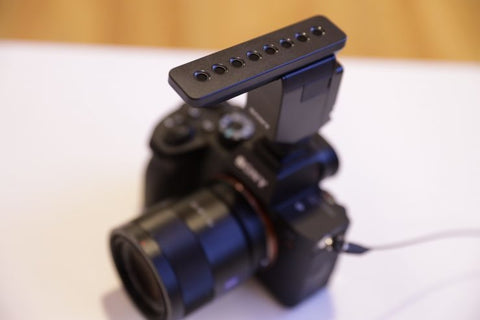 Model 5:Shure VP83F
The VP83F is a professional-sounding condenser microphone with a built-in flash recording function that records high-definition audio signals without additional hardware support. The intuitive function menu design enables quick setup and ease of use in almost all acoustic environments. It is designed for SLR cameras and camcorders. The Shure vp83F features integrated flash memory recording, a compact, rugged microphone, and full low-frequency response for capturing HD audio with digital SLR cameras. For professional Vlog players, it's worth getting.