Many friends who love taking pictures prefer to use professional cameras when they go out to take pictures. At this time, the camera stabilizer is indispensable, because the effect of professional cameras with camera stabilizer and mobile phone stabilizer is very different.
Mobile phone:
fixed lens, digital zoom, portable;
DSLR:
Lenses can be replaced at will, different lenses have different performance qualities, optical zoom, volume and weight are large;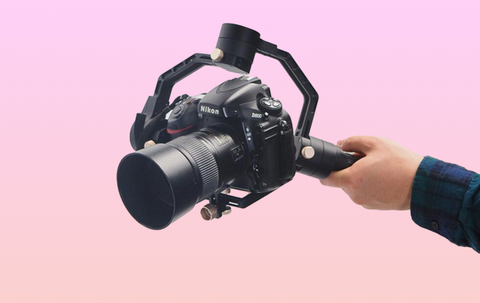 Mobile phone + handheld gimbal stabilizer is an entry-level, SLR + handheld gimbal stabilizer is an advanced upgrade, because the camera performance of the mobile phone in the current situation, or can not surpass the effect of the SLR camera, if you want a higher quality of video recording, you must choose: SLR + handheld gimbal stabilizer. So what are some recommended camera gimbal stabilizers?
1.FeiyuTech AK2000C DSLR/Mirrorless Gimbal Stabilizer
The price of Feiyu's camera stabilizer is relatively low, and it belongs to the entry-level product. Its response speed is very fast, and it is very easy to operate, so you can easily shoot a beautiful blockbuster. Aviation aluminum alloy creates an ultra-light body with a load of up to 2.2kg. The control screen is large and clear, and can be directly controlled without APP. It is a perfect match for DSLR/Mirrorless cameras.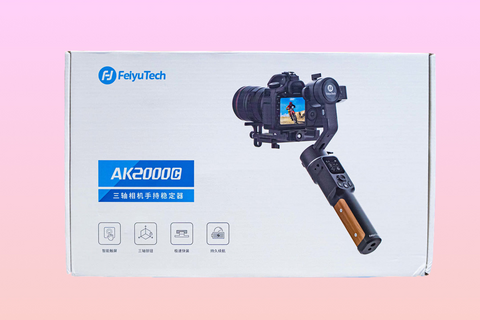 2.Hohem isteady Gear DSLR Gimbal Stabilizer
This Hohem's stabilizer comes standard with a Z-axis spring dual handle with spring augmentation. One-step installation, easy to use, greatly reduces vertical jitter, no longer troubled by the ups and downs of footsteps. The newly upgraded "Inception" mode, such as the fantastic movie mode, is easily available. It is equipped with a large-capacity rechargeable battery, which can last up to 10-12 hours, weigh 1.1 kg and bear up to 2.5 kg.
3.Zhiyun WEEBILL S Gimbal Stabilizer
This Zhiyun stabilizer uses a new generation of motor power unit with a more efficient attitude algorithm to easily control various camera products on the market. A new generation of adaptive control algorithm, a key to automatically identify the load weight, A4 fuselage, ergonomic new structural design, the combination of center of gravity and force, shooting labor-saving and efficient.
4.MOZA AirCross2 DSLR/Mirrorless Gimbal Stabilizer
This MOZA has a stabilizer load of up to 3.2 kg, strong motor performance and wide envelope space, keeping up with the new trend of shooting. Using the standard L-type fast-loading board, it can easily complete the switching between horizontal and vertical shooting without converter. The battery capacity is powerful, with 90 minutes of fast charging, 3.5 hours of general charging, and 12 hours of continuous charging.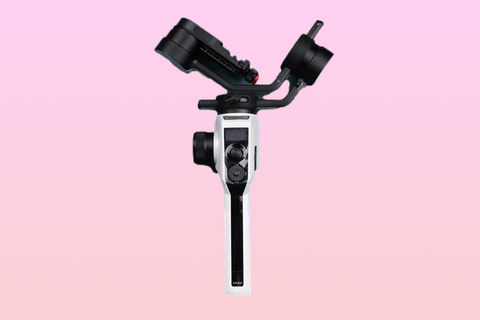 5. DJI RSC 2 Mirrorless Gimbal Stabilizer
The DJI's stabilizer is foldable, which not only increases portability, but also transforms into six different forms to meet daily shooting needs. It weighs only 1.2 kg, has strong motor performance, and supports various micro single and SLR cameras. Taishan stabilization algorithm helps the camera to take smooth pictures, lasts 14 hours, supports 18 W fast charging, and charges very fast.
6.Feiyu AK4500DSLR Gimbal Stabilizer
The stabilizer of this Feiyu is designed with a removable handle, which increases the ease of use and practicality. The free switching of dual forms not only increases the play of the stabilizer, but also makes the shooting more arbitrary. It is made of ultra-light aluminum alloy at the full space level. The weight of the body is only 1.6 kg, and the load is up to 4.6 kg.
7.zhiyun crane 2S DSLR Gimbal Stabilizer
The performance of this stabilizer is super powerful, and it can carry a large camera + lens combination. No accessories, easy to switch between horizontal and vertical beats, industrial carbon fiber material, light and strong, anti-skid and wear-resistant. The 0.96-inch OLED screen supports menu switching between Chinese and English. Blockbuster play, giant screen photography, fixed-point delay, moving delay, long exposure dynamic delay.
8.DJI RS 2 DSLR Gimbal Stabilizer
The stabilizer of this DJI is professional grade, the bearing capacity of 4.5kg can carry a variety of professional cameras, the carbon fiber shaft wall, and the PTZ is light and strong, which brings more possibilities for creation. The 1.4-inch touch color screen can not only quickly set parameters, but also directly view intelligent following objects. It supports 24 W fast charging, which can be used for 2 hours in 15 minutes.
For people who love photography, camera stabilizer is still very necessary to start, especially for most non-professional photography enthusiasts, the effect of shooting with stabilizer and without stabilizer is very different. Compared with the mobile phone stabilizer, the SLR micro single camera stabilizer is certainly not so interesting. The weight alone is more laborious. If you don't have a certain photography hobby, don't spend this money unjustly. It's really a waste. Therefore, it is recommended that enthusiasts who love shooting movies or want to improve the quality of VLOG shooting start with it.