Briefly talk about the similarities and differences between DJI Action1 and Action2, both of which are very suitable for shooting, but there will be some differences in the applicable scenes:
> Camera parameters, both cameras use the same 1/2.3-inch CMOS sensor, which can support up to 12 megapixel photos and 4K video, and can expand a variety of accessories;
> Stabilization mode,
DJI
Action adopts three-axis mechanical stabilization, and DJI Action2 adopts new RockSteady electronic stabilization:
> Waterproof performance, Action body does not have waterproof function, can add waterproof shell for underwater shooting up to 60 meters, Action2 bare machine supports 11 meters waterproof;
> Use scenes. Action has an intelligent following function, which is more suitable for shooting portraits, food, daily life, etc. Action 2 has a wider perspective, which is more suitable for shooting running, swimming, cycling and other sports scenes.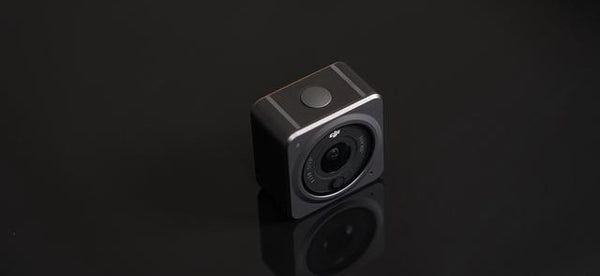 The appearance of DJI Action2 is compact and flexible. The built-in memory of the body is 24g, which should be 32g. The system uses 8g capacity. The built-in memory of the body is 4K 60 frames, which can shoot 23 minutes. Generally, it can be satisfied. This time, the first perspective shooting is much more convenient. Magnetic attraction is very convenient. Artifact.
There are a lot of DJi products. The mobile phone balancer is well done, and I like each one very much. This Action 2 has magnetic attraction function, but the peripheral protective cover is not enough. In addition, the export speed is also very slow. The heat is still there, but it is within the acceptable range. I hope that the later upgrade will not only improve it.
> Waterproof performance: It's no problem to take a bath with you, but don't put it in the soup water for too long.
> Anti-shake effect: I haven't seen much shaking. It's very good.
> Picture quality: 4K is already excellent, but we don't usually use it, which is a pity.
> Easy to operate: Follow the instructions to operate a few times, very simple and easy to understand. Portable performance: very small, very small, suitable for taking videos with you.
About price: → Direct to
DJI Action2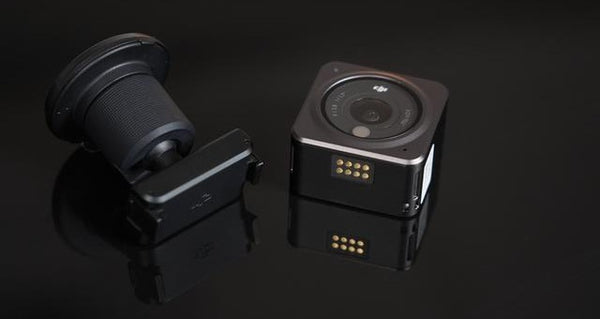 > Capture dynamic moments at high speed with breakthrough 4K 120fps video quality. Low distortion 155 ° ultra-wide-angle lens, every picture is eye-catching.
> Firmly sealed body, the main camera is 10 meters waterproof, and has strong dust-proof and anti-drop performance. The lens is wear-resistant and scratch-resistant, making it easy to handle all kinds of complex shooting scenes.
> With RockSteadv 2.0 and Horizon Steadv horizon stabilization, it provides double anti-shake protection, even if it bumps violently or rotates at will, the picture can remain horizontal and stable.
> Digital zoom, time-lapse photography, slow motion and other stunts are all out of the question. After shooting, you can automatically select and cut the essence of the stage for you, and the music and transition are all done.
> Innovative magnetic attraction design Breakthrough magnetic attraction design, diverse combinations, flexible deformation, adapt to rich scenes.