Brief Review Of  the differences between
DJI Pocket 1 and Pocket 2
. The DJI Pocket 2 mainly has the following improvements:
> DJI Pocket 2 sensor is upgraded from 1/2.3-inch 12 million pixels to 1/1.7-inch 64 million pixels, making photos clearer;
> DJI Pocket 2 lens is upgraded from 80 ° FOV, 26 mm focal range to 93 ° FOV, 20mm focal range, which makes viewing more leisurely;
>
DJI Pocket 2
quad-array stereo radio supports sound field following, intelligent wind noise reduction, and more live sound reception;
Stand-alone beauty, hybrid zoom, intelligent following and time-lapse photography all make DJI Pocket 2 more functional and easier to shoot.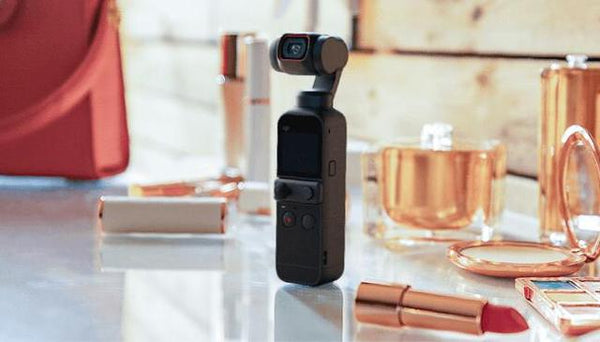 When using DJI Pocket 1, you can travel and take photos. The DJI Pocket 2 has finally added a zoom function, and the lens has been greatly improved compared with the Pocket 1. It is a completely different experience to hold it in one hand and use it with a mobile phone. It is recommended to experience it separately. In terms of accessories, it is compatible with 90% of Pocket1 accessories. It is a pity that Pocket1's battery compartment is not compatible. I recommend the all-purpose suit. The all-purpose handle replaces the wireless base of Pocket1, and also has the functions of wireless image transmission, wireless radio and microphone. Wide-angle lens is very easy to use, Pocket 2's bottom is very good, with wide-angle lens after the effect is first-class.
DJI Pocket 2 anti-shake is very good. It's different from the anti-shake of mobile phone and camera. The picture quality is the same as that of mobile phone, but it's not comparable to that of camera. But it is enough to solve many scenes. In addition, the wide angle is very practical, and the small scene with many people is very comfortable. But in the dark light environment, because there are too many noise points at the bottom, it is not available. It is better to use it in the daytime with good light. In less than a week, it can handle all kinds of key functions. Portability, I think, is more convenient than a mobile phone. Battery life, video recording is nearly 1 hour, if the shooting delay will increase a lot, taking pictures is more economical, depending on personal use, it is best to prepare a few more or directly typec connected to the mobile power supply. The waterproofing has not been tested yet and I don't want to test it easily. Voice control and dual-screen switching are really unmatched by other action cameras. It really suits vloger.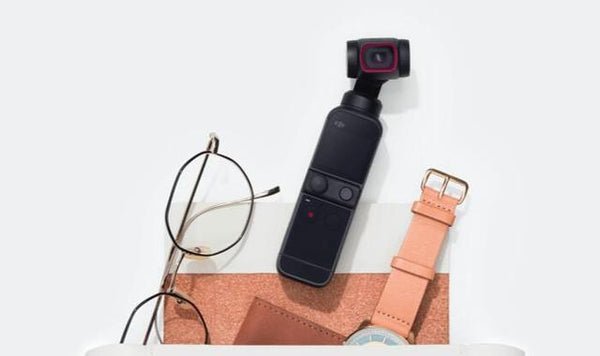 > Waterproof performance: It can shoot underwater with the special water box, and the body can not be used directly in the water.
> Anti-shake effect: DJI pocket2 has three-axis stabilization and good anti-shake effect. Picture quality: 4K/60fps picture quality, very clear shooting
Easy to operate: equipped with DJI Mimo APP, there is teaching, you can follow the video to learn slowly, from entry to advanced shooting, it is easy to learn portable performance: body streamline design, the whole machine is very small, because it is called pocket, it can be installed in the pocket
> Other features: DJI Mimo APP, with shooting with editing, the film rate is very high, because it is an all-round suit, which is equipped with a full range of accessories, applicable to most of the shooting use
The following is the introduction of the official website:
Pleasant journey, take a photo with the blue lake and blue sky with panoramic photography, record the clouds with time-lapse photography, leave a pleasant time, and enjoy it carefully in leisure time.
Cute time, whether it's petting a cat or walking a baby, intelligently follow and lock them restlessly at all times, and record the lovely pictures of your heart.
> Friends get together, there are big fish and automatic beauty, friends get together time, in tune with the face value are online, attractive dishes, exquisite drinks are no problem.
> Small and portable, the same size as a lipstick, you can take it anywhere.
> Automatic beauty, using advanced beauty algorithm, and support personalized beauty adjustment, so that you in the picture, always look online. 93 ° Wide Angle, TA Shot, More Scenes, Selfie, More
Photogenic.
> HDR video, accurately capture highlights and shadow details in dynamic scenes, each frame is vivid and clear, full of details.
DJI Pocket 2 is fully upgraded on the basis of Osmo Pocket. The main upgrades are as follows:
> The hardware performance of the camera has been greatly improved, and the field of view is wider, which can shoot better landscape and portrait pictures.
> It is equipped with DJI array stereo technology, four-microphone recording, stereo recording, sound field following, wind noise reduction and other functions, bringing a sense of sound immersion.
> It has intelligent functions such as one-click editing, which makes post-editing more convenient.
> New accessories: All-round handle, wireless microphone, mini tripod, mini rocker, is a VBLOG shooting solution to put in your pocket.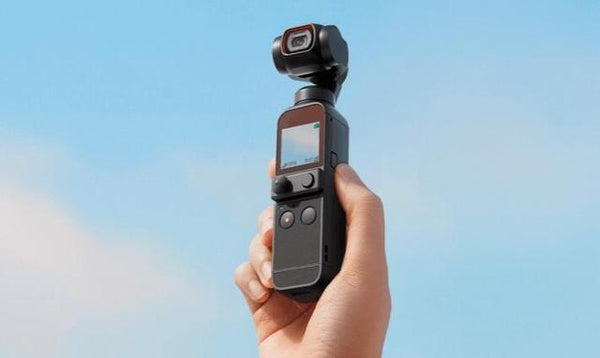 > Download and install the DJI Mimo App on the phone;
> Remove the protective cover of the expansion interface, connect the mobile phone to the Gimbal through the mobile phone connector, and press and hold the function button or Gimbal power button to turn on the Gimbal power:
> The DJI Mimo App on the phone pops up automatically, showing that the device needs to be activated:
> Follow the App prompts to complete the activation.