For many people, as long as you choose the right microphone, you can get twice the result with half the effort. In the face of a wide range of choices on the market, if you don't know where to start, then choose the old brand
BOYA
. BOYA has more than ten years of development and accumulation in the field of photography and video, especially microphones, with excellent technology, and its microphone products sell well in more than 100 countries around the world.It is deeply loved and trusted by many users. In early June, the
BOYA BY-XM6-K1/K2
mini dual-channel wireless microphone systems were released.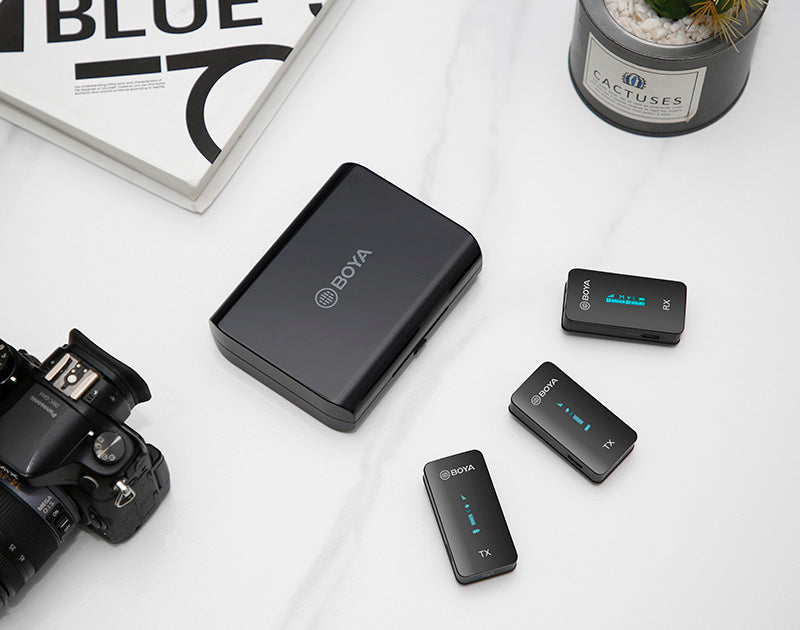 BOYA BY-XM6-K1/K2 adopts the wireless adaptive FM transmission solution of 2.4GHz ISM development band, which can automatically shield the interference of other wireless signals and obtain clear and stable audio signal transmission. The TX transmitter also has a built-in high-quality noise reduction core, which can effectively provide broadcast-grade sound quality and can be worn directly on the collar of clothes for recording. The RX receiver is equipped with a 3.5mm headphone Jack can monitor analog audio output signals in real time, which can give you very efficient help in practical application and effectively improve your creative efficiency. The transmitter can last up to 7 hours at a time when fully charged, and can be used with an efficient and portable large-capacity charging box. Check out more details
here
.
Features:-
Stable transmission:-
The BY-XM6-K1/K2 wireless microphone system uses the 2.4GHz ISM wireless transmission scheme, which can automatically shield the interference of other signals, so that you can get clear and stable recording quality.
OLED design:-
Both TX transmitter and RX receiver are designed with OLED display, which makes the interface clear and concise, and the parameters are clear at a glance.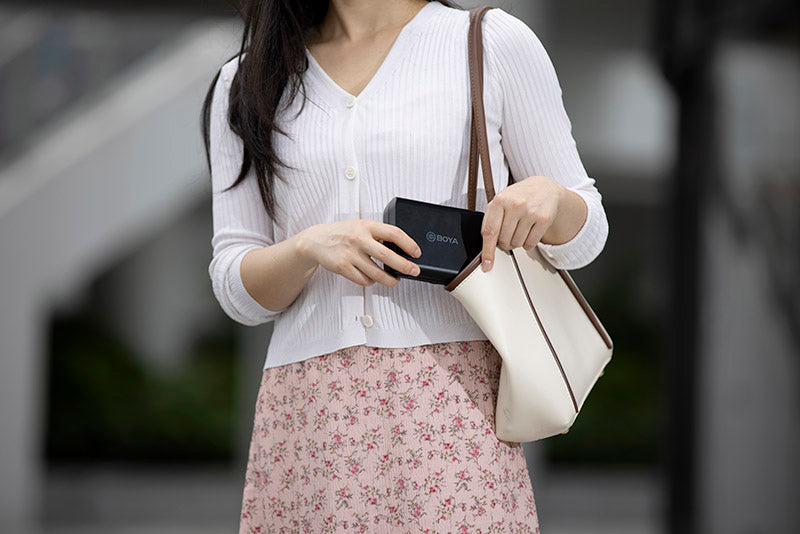 Broadcast quality sound:-
The TX transmitter features a built-in, high-quality, noise-canceling microphone with an omnidirectional radio mode that gives you broadcast-quality recording.
Support real-time monitoring:-
The RX receiver is equipped with a 3.5mm headphone Jack for real-time monitoring. The TX transmitter is equipped with a MIC/LINE IN input Jack that can be used with an external microphone.
Endurance is strong:-
The BY-XM6-K1/K2 has a built-in rechargeable lithium battery, which can be used for up to 7 hours at a time. It can be charged not only through the charging box, but also through its own Type-C Jack, which is very convenient.
Dual channel system:-
It supports single/dual-channel wireless recording, which can meet different use scenarios and reduce the operation of microphone transmission.
Multi-scene universal:-
BY-XM6 provides K1 (one drag one) and K2 (one drag two) packages, which can easily meet the recording needs of Vlog recording, impromptu street photography, dialogue interviews, news gathering, live broadcasting and so on.
Lightweight and convenient:-
BY-XM6 series charging box is compact and convenient. The size of K1 charging box is 96 × 96.8 × 35.6mm and the weight is 152g. At 125 × 96.8 × 35.6mm and 200 G, the K2 charging case easily fits in a bag, making it a great partner for shooting on the go.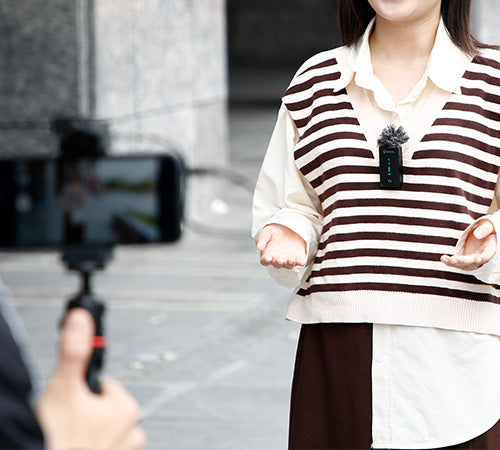 Power display:-
The charging box is equipped with a striking indicator light, which can more accurately understand the power situation, so that you can have a good idea and solve your anxiety about the battery life.
Stereo/mono free switching:-
With stereo/mono settings, you can switch freely according to your recording needs, bringing you more professional recording options.
Gain adjustment:-
There is a 0-6 gain adjustment function, which can be adjusted according to your recording environment, reducing more post-modification work.
Comfortable wear:-
The exterior size is 62.1 × 31.6 × 16.5mm, the weight is about 32g, and the back collar clip design can be easily clipped on clothes, which is very light and portable.