On January 18, DJI Innovation announced the launch of DJI Mic, a wireless microphone.
According to the official introduction of
DJI
, DJI Mic is a compact, lightweight and powerful wireless microphone, which is portable and easy to use. It has its own charging box to achieve ultra-long endurance, while providing clear and high-fidelity professional audio recording effect. The emergence of this DJI Mic, which combines high-quality audio recording with portability and ease of use, means that DJI's innovative further exploration of building a handheld image ecosystem begins with images, but not only with images. It supports the needs of every creator in an all-round way with richer product forms, releases content productivity and makes expression more free and flexible.Check out more details
here
.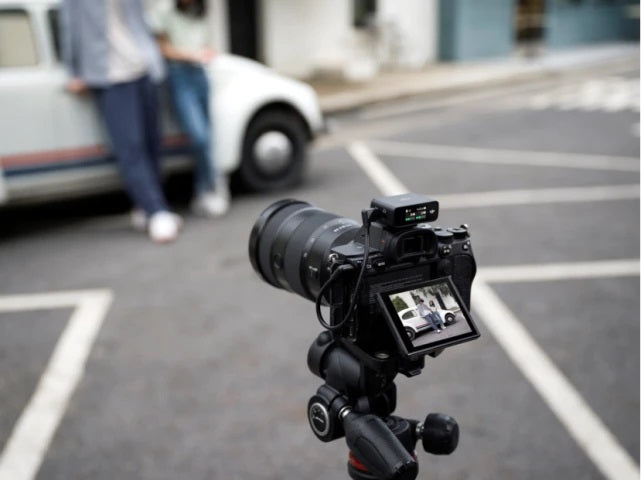 DJI Mic consists of a dual-channel receiver and two wireless transmitters, which is commonly known as "one-tow-two wireless microphone" in the industry. It can be used in a wide range of scenarios, not only for single appearance, live broadcasting, vlog shooting, but also for multiple simultaneous appearances, one-to-one guest interviews and other scenarios. For creators, there is no doubt that it is a choice of peace of mind and potential in one step.
DJI Mic is a combination of beauty and powerful performance. Its low-key black body and logo design make DJI Mic natural and not obtrusive when recording and broadcasting official programs. The DJI Mic is compact and lightweight, with a transmitter of only 30 grams, making it more portable for outdoor shooting. When fully charged, the transmitter lasts up to 5.5 hours and the receiver lasts up to 5 hours. DJI Mic also uses a stowable charging box design, which can accommodate the receiver and two transmitters, and provides up to 15 hours of battery life, making it easy to cope with long recording.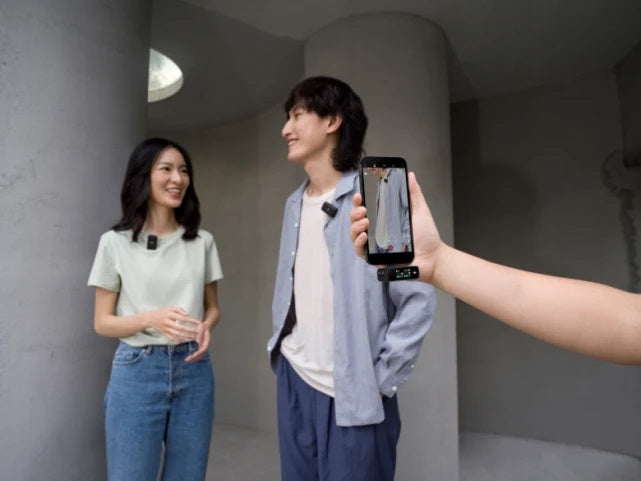 As a wireless microphone, DJI Mic radio has the characteristics of low distortion, low delay, large frequency response range, small indoor echo and good outdoor noise reduction effect. It still provides clear and high-fidelity recording effect in live broadcasting, interviews and other human voice and complex environmental sound scenes, escorting high-quality professional creation. DJI Mic can also achieve up to 250 meters, low-latency wireless transmission, in busy cities, shopping malls and other complex environments, sound signals can also be transmitted stably to meet the needs of long-distance radio.
DJI Mic's transmitter features a clip-on design that allows it to be easily attached to clothing, and a magnetic attachment that allows it to be held upright, even if the clothing is thin. Not only does it look good and have better reception, but it can also be attached to the camera's hot/cold shoe with the help of a hot shoe adapter plate; the receiver has a touch screen. It can operate various functions intuitively, and can also check brightness, volume, power and other information at any time.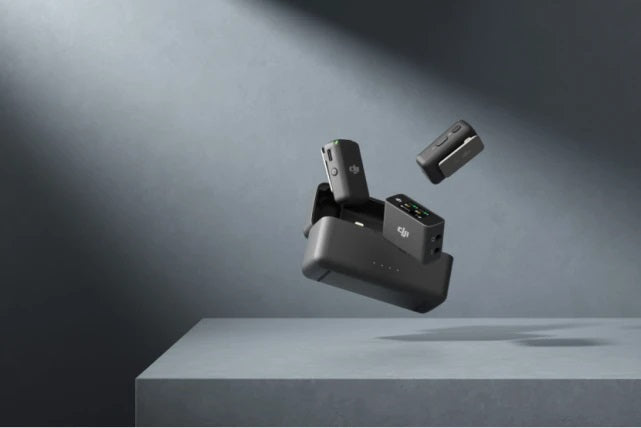 DJI Mic supports internal recording function. The two transmitters can be used as recording pens independently and support simultaneous recording. Both transmitters have 8GB built-in storage, which can store up to 14 hours of 48KHz 24bit uncompressed audio. The sound can be backed up. ? In scenes involving high-cost commercial shooting, character interviews and other requirements, which are difficult to repeat shooting, it can maximize the integrity of the recording data, and no longer worry about audio loss and other issues.
DJI officials said that DJI Mic also has excellent compatibility and can easily adapt to mainstream devices. The receiver supports USB-C, Lightning and 3.5mm TRS interface output, compatible with mainstream mobile phones, cameras and computers, and strives to bring users excellent audio recording experience in daily video creation, interviews and other scenes.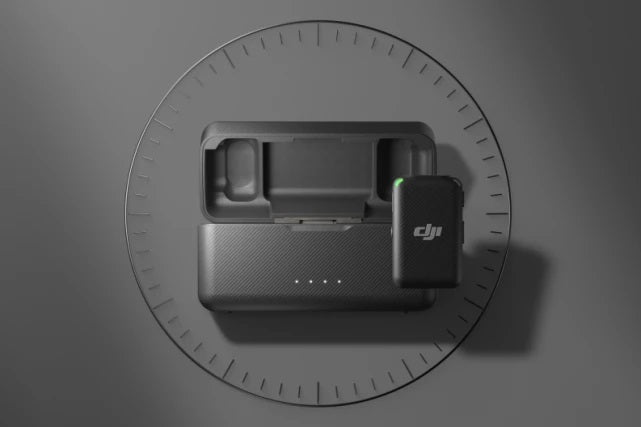 At present, DJI Mic has been officially sold in mainland China, with a retail price of
$399
. The package contains receiver, transmitter x2, charging box, 3.5mm TRS camera cable, Type-c connector, Lightning connector, windproof wool cover, etc.