Feiyu SCORP-Mini stabilizer was officially launched on May 30, and the SCORP series, which has attracted wide attention, finally ushered in the new force SCORP-Mini after nearly a year.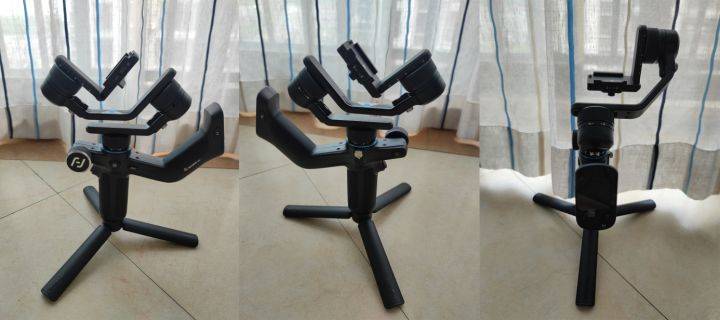 Feiyu SCORP-Mini is a professional Gimbal stabilizer that can carry four types of equipment, including mobile phone, micro single, card machine and action camera. When photographers go out to shoot, they no longer need to carry all kinds of stabilizers, large and small, and they do not need to replace the corresponding stabilizer every time they use different shooting equipment. One machine can carry all of them and solve your pain points.
Feiyu SCORP-Mini is a new iteration product of Feiyu G6Max. SCORP-Mini has a new design, upgraded configuration, better performance and better algorithm, hoping to provide more comfortable, professional, stable and intelligent equipment support for video content creation and become the right assistant of photographers.Click HERE for more details.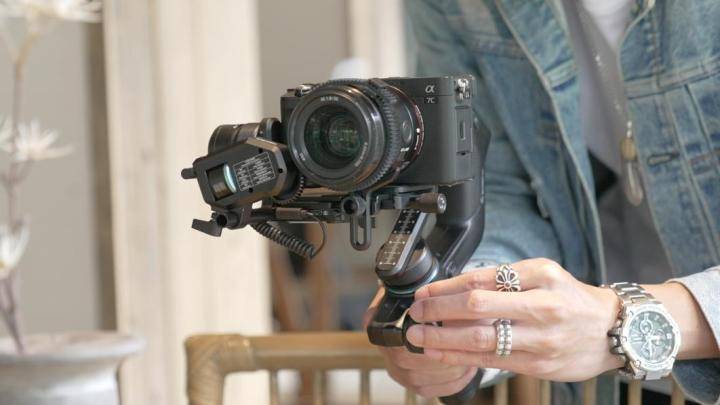 SCORP Mini inherits the design features of SCORP series, which is smaller and lighter. Unique rotary locking arm design, three-axis independent motor lock, five-way adjustable center of gravity, can better carry different equipment. Whether it's using a micro single, a mobile phone, or a motion camera, it brings a professional shooting experience.
Whether it's camping or traveling, SCORP Mini is a good helper for you to shoot. It has a built-in 2500mAh capacity battery, which lasts up to 13 hours, and a 1.3-inch OLED touch display screen, which can unlock all kinds of stabilizer exclusive play methods. How to shoot is comfortable and interesting.

Upgrade:-
As a new iteration product of Feiyu G6Max, what are the upgrades of Scorpion mini compared with it?
It has a larger GIMBAL frame and higher strength, so it can be installed with a larger camera.
Scorpion mini is equipped with a 1.3-inch OLED touch screen, and all the information display and control of the body can be completed in the touch screen.
The previous generation of products cannot be equipped with a focus follower, but the Scorpion mini can. At the same time, it can also be equipped with a tracking module, which no longer requires mobile App to track.
Longer battery life, up to 13 hours when fully charged.
An integrated pot handle is added to face the low position or other shooting angles, providing a more relaxed shooting solution.
Technical Specs:-
> Name: Feiyu SCORP-Mini Three-Axis Camera Handheld Stabilizer

> Capacity: 2500mAh, built-in non-removable, supports up to 18W fast charging
> Voltage: 6.8 V-8.4 V
> Endurance: 13 hours
> Charging: approx. 1.6 hours (with 18 W fast charging)
> Material: macromolecule synthetic resin, aluminum alloy
> Dead weight: about 787g
> Weight: Approx. 1200g/2.65 lb (balanced)
> Size: 228 * 179 * 272 mm (balance locking state)