Maono has just launched their new PD200X XLR/USB Dynamic microphone. For only $79.99, you can grab the latest edition of this amazing microphone for a limited period. The microphone is selling at a discount on pre-sale that will last for 15 days. PD200X XLR/USB Dynamic microphone has a cardioid polar pattern suitable for one-person use, such as during podcasts, livestreaming, gaming, or YouTube shots. The mic comes with a 30-day warranty and lifetime technical support.
PD200X has Better Dynamic Capsules and Connectivity
The new release has a built-in dynamic capsule that clearly captures all deep and delicate high tones. Besides, its ultra-high frequency response of 40 Hz – 16000hz helps you achieve a crispy clear voice. The cardioid polar allows voice from one direction alone while rejecting sounds from the sides.  
You can use USB or XLR ports to plug and play with. Connect your microphone to a laptop or desktop using the 8.2 ft USB cable and enjoy a splendid recording session. The XLR interface also is available for all analog connections, such as mixers or portable PA systems in a studio.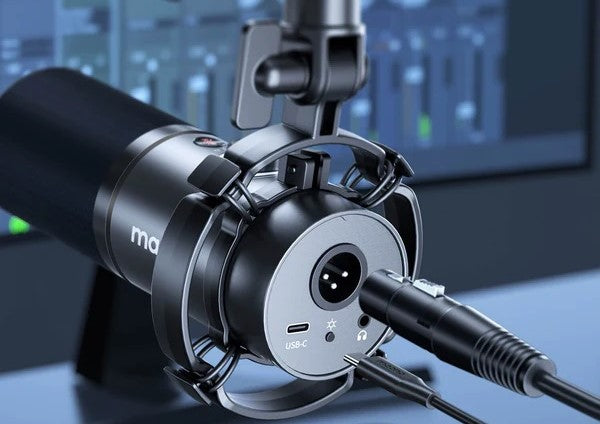 Control on Your Fingertips with the New PD200X
 Everything is under your control with the new PD200X. The microphone has 2 in 1 innovative knob for easy adjustment of mic gains. The headphone volume allows you to tune the right amount of volume you would like to reach your audience. 
PD200X microphone also has a one-click mute that allows you to mute the mic whenever you want to take a break and talk to someone else, but you don't want your audience to eavesdrop. The LED indicator on the mute button will produce light when it is on to help you identify when it is on or off. The headphone jack with zero latency monitoring will help you hear your voice output immediately. 
PDX200 also has a Controlled RGB lighting 
This fantastic microphone offers eight static solid-color effects and eight dynamic multi-color gradients, which appeal to your broadcasting needs and let you create a unique recording environment. Simply switch the button at the bottom to flip between the available colors.
The Dynamic Microphone is Strong and Sturdy 
PDX200 microphone has a high-quality metal construction and is sleek with a professional look to meet all your aesthetic needs in a modern microphone. The metal is strong, protects it from getting damaged easily, and safeguards its internal structure.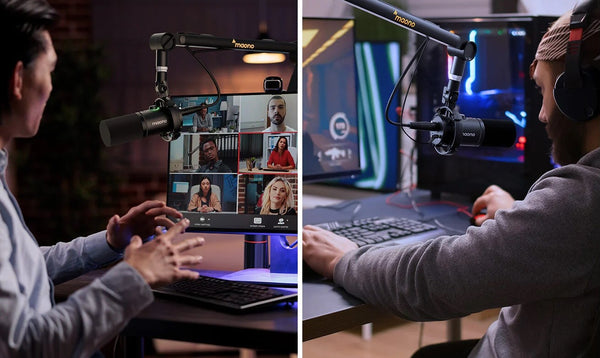 Enjoy more Advanced Features with Maono link APP 
Furthermore, you can enjoy more advanced features with the Maono link app. Choose the advanced mode to monitor mix, limiter, adjust mic gain, and change the compressor. Connect the microphone with a USB and activate the standard mode on the app. You can also select your preferred distance from the mic and vocal tone. 
The launch comes a few months after the successful release of PD400X, PD100, and PD 100U in August 2022.