On August 1, Saramonic Blink100 mini dual-channel wireless microphone system was officially released. The new product is suitable for live broadcasting, Vlog, video content creation, news interviews and other scenes. It is a recording artifact tailored for video creators.
The Blink100 series has several models from B1-B6, and the biggest difference between the models is the RX receiver. B1 and B2 are equipped with standard RX receivers, and the back of the receiver is designed with a back clip, which is compatible with cameras, camcorders, laptops and other recording devices.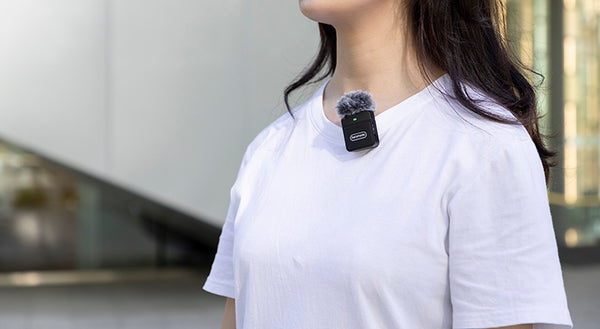 B3-B6 is designed for users of recording devices such as mobile phones and tablets. The RX receivers of B3 and B4 models are designed with Lightning interface, which can be compatible with Apple series products. The former is a one-to-one version, and the latter is a one-to-two version. The RX receivers of B5 and B6 models are equipped with Type-C interface design, which can be compatible with Android series products, and are also divided into one or two versions.
Blink100 adopts 2.4GHz wireless transmission scheme, which effectively improves the stability of audio signal transmission. Its wireless transmission distance can reach up to 50 meters, within which users can move around and provide more recording options.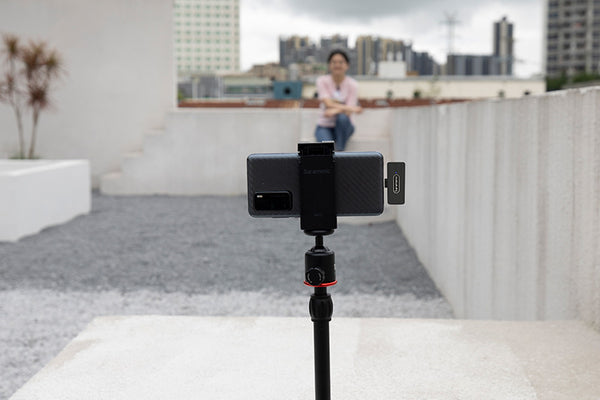 The TX transmitter has a built-in omnidirectional condenser microphone, which can receive sound sources from all directions. With the function of turning on/off noise reduction, it can easily remove ambient noise and reduce the workload of post-editing.
The design of Blink100 is very light, compact and portable, and it will not feel heavy when it is carried out or worn for a long time. The built-in lithium battery design allows the TX transmitter to provide up to 10 hours of battery life, which can also be used for a long time when shooting outdoors, saying goodbye to the trouble of battery life. The RX receiver is equipped with a Type-C charging interface, which can be used while charging to get rid of power anxiety.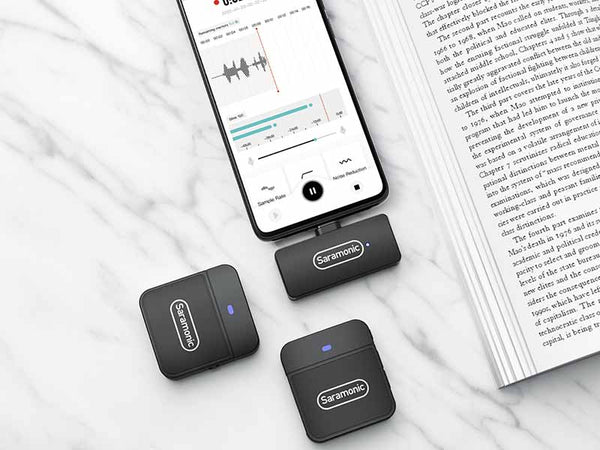 So don't be surprised if you're in front of the screen, the Saramonic Blink100 Wireless Microphone is a powerful content-creation artifact!
Specs:-
> Transmission Type: 2.4GHz
> Polar Pattern: Omnidirectional
> Frequency Response: 20Hz-16kHz
> SNR:76dB
> Sensitivity:-39+2dB
> Transmission Range: 50m (without obstacles)
> RF Output Power: 6dBm
> TX's Battery Life: Approx.10 hours
> Battery Capacity: 90mAh
> Charging Port:USB-C
> Dimensions: TX:39×35×14mm
> RX:39×35×14mm
> Weight:TX:0.58oz(16.5g)
> RX:0.58oz(16.5g)