The European Good Design Awards was established in 1991 by Munich International Forum Design GmbH, a well-known German industrial design organization, in Munich, Germany, and has a history of 30 years. It is one of the well-known European design awards, held annually, dedicated to discovering and recognizing the most innovative and cutting-edge industrial design, interior design, communication design, aiming to promote a better understanding of contemporary design and reward creative leaders in the design and manufacturing industries. This time, Xmic Z4 was successfully selected and won the gold medal, which is undoubtedly a great affirmation to the strength and innovation of Saramonic products.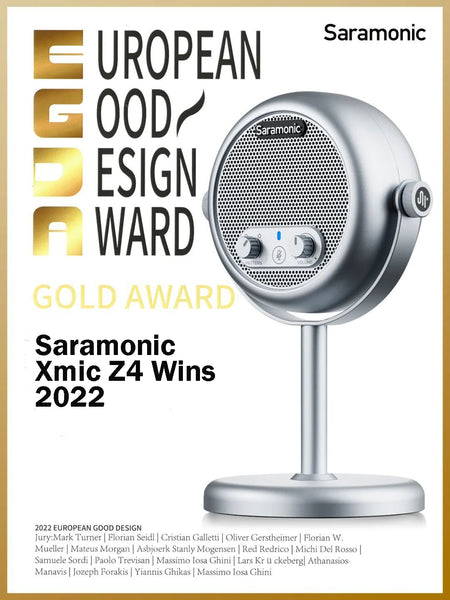 The appearance of Xmic Z4 adopts a unique cosmetic mirror design, with built-in cardioid and omnidirectional pickup modes. It has a wide frequency response of 20 Hz-20kHz, which can accurately capture clear and smooth sound in the recording process. It can switch the pickup mode freely according to different recording occasions, providing broadcast-level sound quality. It is also equipped with a gain control knob and a mute touch button, which can adjust the gain volume according to different needs, and realize the function of one-button mute by touching the mute button. The unique shape not only satisfies the visual experience, but also its professional and excellent performance can be applied to meetings, online classes, live games and other scenarios.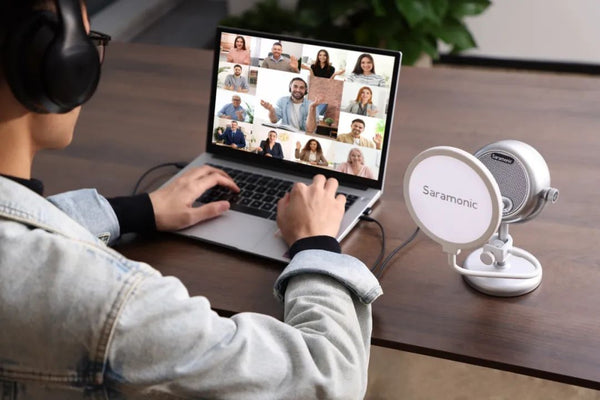 The Xmic Z4 has a wide range of options. It is equipped with a common Type-C Jack on the market for connection. It is perfectly compatible with Android devices, tablets and Mac/Windows computers to achieve a plug-and-play efficient experience. In addition, the Xmic Z4 is also equipped with a 3.5mm headphone Jack, which can provide you with real-time monitoring function with zero delay, effectively ensuring the quality of recording.

Saramonic has always been user-oriented, committed to quality and innovation, but this time Xmic Z4 can win this award, which is the industry's recognition of Saramonic and a new spur to Saramonic. In the future, Saramonic will continue to focus on user needs, continue to introduce more excellent products, and provide users with more professional audio solutions.