The Sirui Dragon Series Curvy RGB Panel Light B25R is an advanced lighting solution designed for professional photographers and videographers. As the name suggests the product is well known for its curved shaped and its bendable panel light which awes users.
Photographers do not like to compromise on lighting and are ready to pay for premium quality products as well.  They understand that lighting is one of the most critical components of photography because it affects the overall appearance of the image. The lighting can significantly impact the mood, texture, and depth of the photograph, as well as its clarity and color accuracy. If there is proper lighting, it can subject look more vibrant, while improper lighting can wash out the colors and make the image appear dull and uninteresting.
The makers of this light realise the importance of a good lighting system and have ensured that the buyers get what they are looking for.  Here are some of the most striking features of the product which makes it the World's No.1 Bendable LED Panel Light.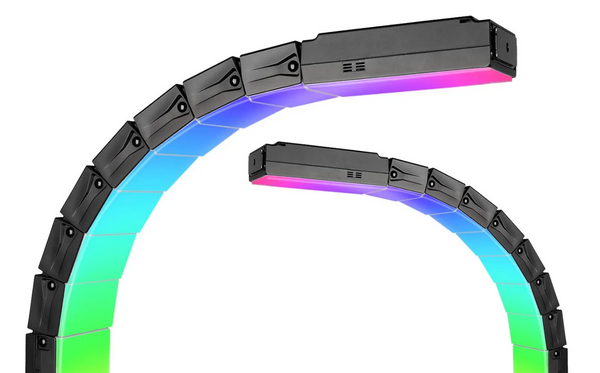 The Bendable Design That Makes It Stand Apart:
The product is given a unique bendable feature which means it can be easily bent inwards or even outwards. The reason for including this feature is proper illumination of a subject. The light beams are curved which helps in separating the background from the subject. This unique feature provides a premium look and enhances its usability tremendously.
The bendable light is often used for different purposes. It helps in remove shadows that are often created due to a big light source so that the transition of light from a side to another is made softer. This unique light helps in softening the light and ensures that the lighting on the subject looks a lot more natural.
Its Curvy and Stylish Look:
There are many buyers who are quite conscious about the design and style of the light. This product is a perfect fit for all those. It has a stylish and sleek design with an interesting curve. This curve adds to its flexibility while placing it. It makes it a lot easier to get the required lighting effect.
The light offers a powerful output of 2500 lumens. This means that it can provide bright and clear illumination for a wide range of photography as well as videography applications. The makers of the light have ensured that it has some of the most high-quality RGB LED light source that allows for the creation of a wide range of color effects and temperature settings, providing users with complete creative control over their lighting setup.
Photographers and videographers are often quite concerned about lighting in their setup. They need clear and bright illumination but do not want to burn out the subject as well.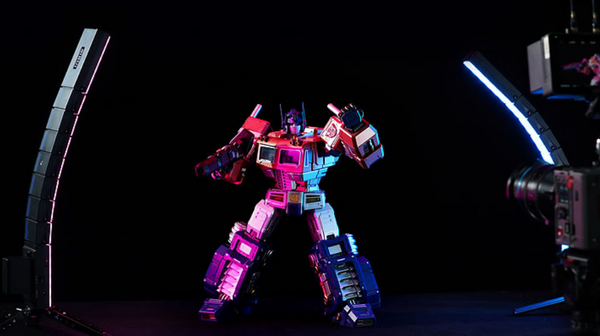 Different Effects of Light:
Good lighting can help in creating good depth and dimension in the photograph, which can make the subject stand out and give the image a more three-dimensional feel. Proper lights also help in enhancing different textures and patterns, such as in portrait photography, where lighting can bring out the contours of the face and the details of the skin.
When it is about lights, buyers often enquire about the different effects of the light. Photographers generally look forward to various effects because they often need to recreate different scenarios. These can be scenarios of fire, firework, police car, ambulance, and similar other situations. Thus, those who are thinking about buying the light need to know that it is possible to create more than 16 lighting effects. There are very few lighting equipment available that can create such type of high-quality lighting so easily.
Easily Mounted Light:
Many people face problems in mounting a light because most equipment are not available with convenient mounting options. Sirui has ensured that the users do not face problems when they are using the product. This light is available with a wide range of mounting options available, including a built-in tripod mount and a hot shoe adapter.
The users of the light need to carry it along with them in their outdoor shoots. In such a scenario, they are often required to carry baggage. If the light is heavy too, it becomes extremely difficult for the user. This product is also highly portable, with a lightweight and compact design that makes it easy to transport and use on location. This is another big advantage of using the product.