It is estimated that the first time many friends see this Hohem GO dual-axis AI following the gimbal, their first reaction will be: isn't it just a network surveillance camera?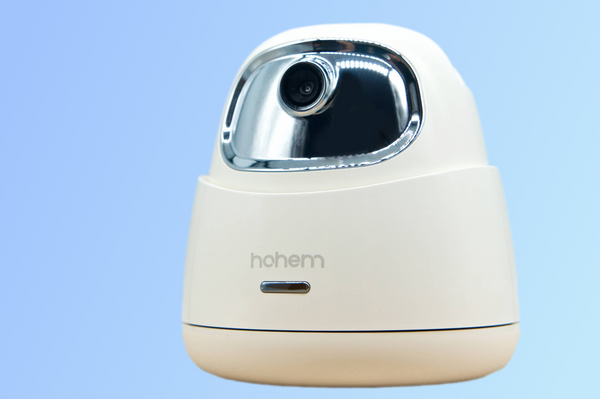 It is a completely different thing from a webcam. In July, the Hohem GO dual-axis AI tracking head (hereinafter referred to as "Hohem GO" ") was officially launched, which is used to cooperate with mobile phones on the desktop or tripod for automatic tracking.
Many mobile phone stabilizers have built-in AI tracking and shooting functions, most of which can only be achieved through mobile phone cameras and APPs. Hohem iSteady V2, on the other hand, uses independent AI follow-up. So Hohem iSteady V2 simply separated this module, and now we have the Hohem GO.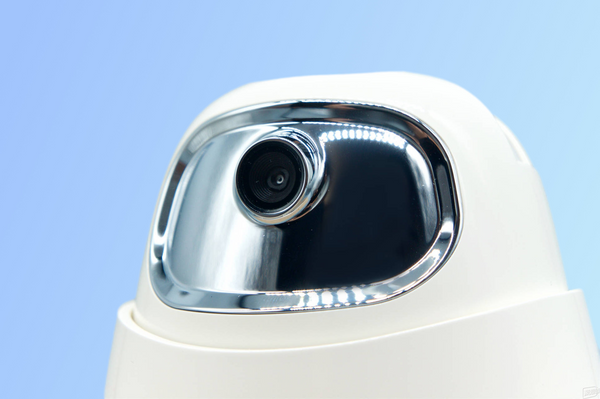 The reason why Hohem GO is mistaken for a webcam is that it looks like a cute front like a Minion and has a round camera embedded in it. Hohem GO actually uses this camera and built-in face recognition tracking and gesture recognition technology to achieve the work that others need to do through mobile phone cameras and mobile apps.
As for the panel around the camera, in addition to the effect of "pretending to be cute", it can also help users quickly judge whether it is within the range of Hohem GO's face and gesture recognition images through the mirror image reflected above.

Because positioning is used on a desktop or other flat surface, Hohem GO removes the 3-axis stabilizing motor of the general mobile phone stabilizer and replaces it with a set of dual-axis rotating motors to cooperate with tracking shooting. Among them, the horizontal rotation of Hohem GO can be 360 degrees without dead angle, so that the person being followed can be in the C position at any time and anywhere. In addition, in terms of pitch rotation, the vast GO can also provide an automatic control range of ± 15 °, which can ensure that we can capture the picture when we sit down or get up at a distance of 1-2 meters.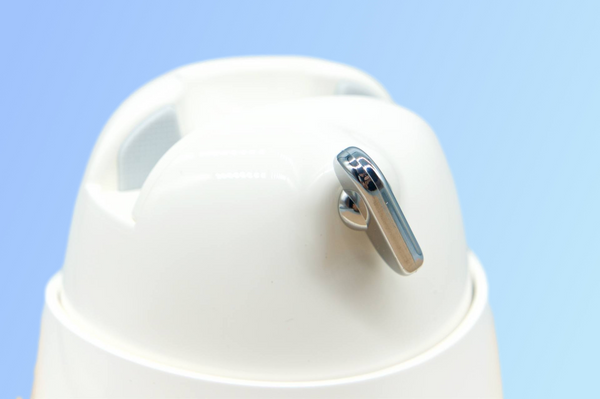 Of course, as mentioned earlier, Hohem GO's own camera is used to replace the mobile phone camera for face recognition and tracking, but it does not undertake the work of shooting. So if you want to follow your handsome appearance, you need to hold another mobile phone or tablet computer.
The way to hold the phone is through a small silver "bun" on the back of the head. Put the phone into the groove on the top of Hohem GO and rotate the "bun" clockwise like a wind-up to fasten the phone, otherwise release and remove the phone.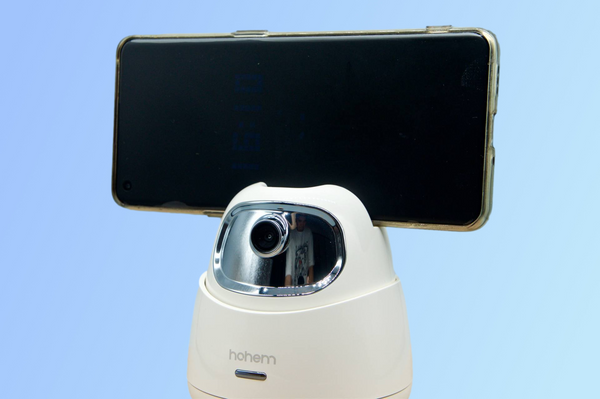 Many friends will ask, "Isn't this superfluous?"? Hohem GO already has a camera. Is it necessary to fix an extra mobile phone to take a selfie? It is necessary!
On the one hand, there is a face follow-up function that has used other mobile phone stabilizers, whether it is shooting or not, the camera needs to be activated all the time to ensure that the image is recognized. But today's mobile phone cameras are very high resolution, continuous operation not only brings a lot of pressure on computing processing, but also causes the imaging chip to heat up and reduce the quality of the picture.
On the other hand, direct use of Hohem GO's camera to shoot, in case of being invaded by others, may lead to the exposure of personal privacy.
In fact, Hohem GO is not equipped with Bluetooth and WiFi functions at all, and its camera is very pure and dedicated to AI face follow-up, so users naturally do not have to worry about it.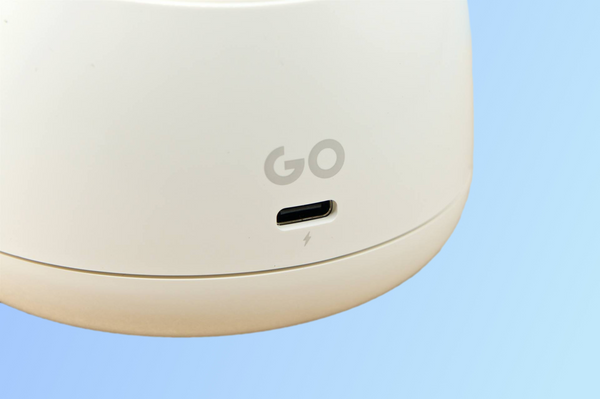 Compared with its own vast Hohem V2 mobile phone stabilizer, although it also has built-in AI face recognition tracking module, Hohem GO's endurance is far better than V2's. This is partly because the big belly of Hohem GO can be stuffed with a larger capacity battery, while on the other hand, the mechanical structure of Hohem GO works more simply and directly, and does not need to be in working state for a long time like the motor of stabilizer.
So on a full charge, Hohem GO can work for 10 hours and shoot for seven hours — not to mention taking pictures, even if you use it to watch movies or TV shows. Moreover, Hohem GO is powered by Type-C USB interface, which can directly share the charging cable with Android phones, which is also very convenient.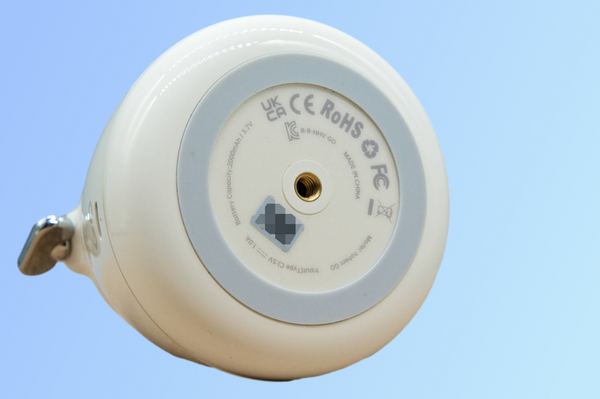 In addition to being able to be used on the desktop, the Hohem GO base is equipped with a 1/4-inch metal threaded interface, which can be easily connected to the tripod for use, especially when it is used for party self-portraits, it is more convenient to connect the Hohem GO to the tripod.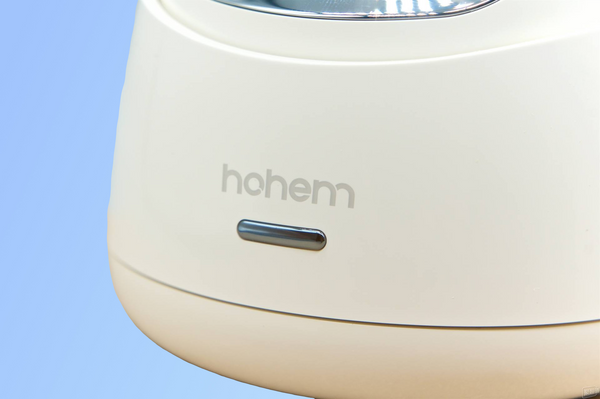 When Hohem GO is in use, it does not need to connect to the mobile phone, nor does it need to install APP. It relies on the silver button under the LOGO on the front of the fuselage to switch on and off.
Long press for 2 seconds, Hohem GO will enter the working state, and the magic is that the original silver button will show blue light at this time.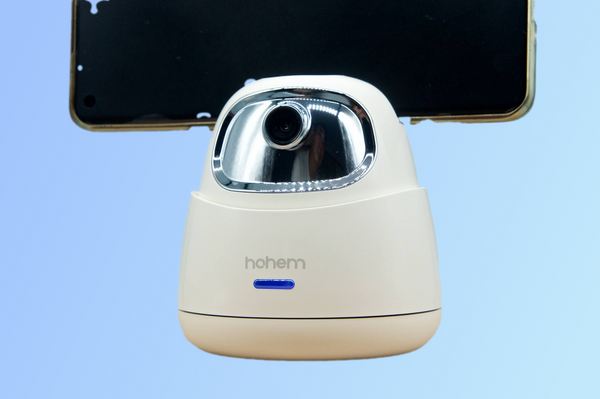 If you need to start Hohem GO's face recognition follow-up function, you just need to make an OK gesture towards it. At this time, the indicator light on the front of Hohem GO will change from blue to green, and it will automatically align the recognized face to the C position, and then even if it walks back and forth, Hohem GO will keep following.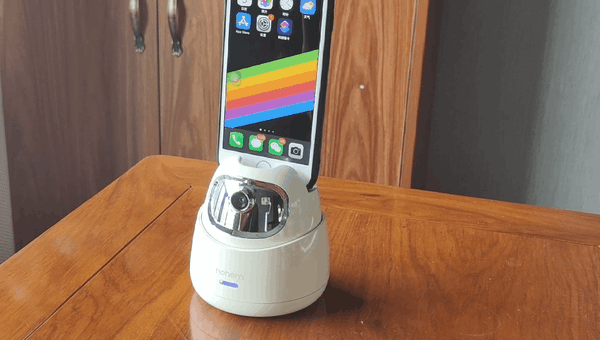 The efficiency of Hohem GO for gesture recognition is quite good, and the recognition accuracy is quite high after mastering the method-the face is in the same frame as the gesture, which is basically recognized in seconds.
It's also easy to stop tracking, just open your palm, palm towards Hohem GO, and you can see the indicator light of Hohem GO turn back to blue and stop tracking.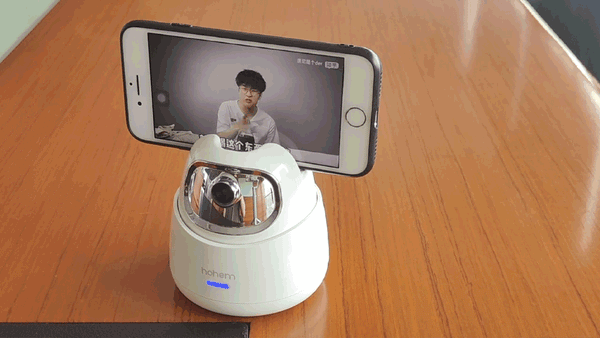 Because the whole process does not require the cooperation of mobile APP, Hohem GO can be matched in both photography and other States. It's even good for watching dramas, video conferences and so on!
In addition, when you double-click the button on the front of Hohem GO, you will see the status light turn orange, and then Hohem GO will automatically level and rotate 360 degrees horizontally-which is very suitable for panoramic shooting, especially convenient when traveling.

In addition to being able to be used with a mobile phone, Hohem GO also supports holding an iPad or other tablet computers to use, so the effect of watching the drama is even better.
The only disadvantage is that the clamping part will slightly block the edge of the screen, so when encountering a full-screen mobile phone or tablet, there may be a situation of blocking the screen.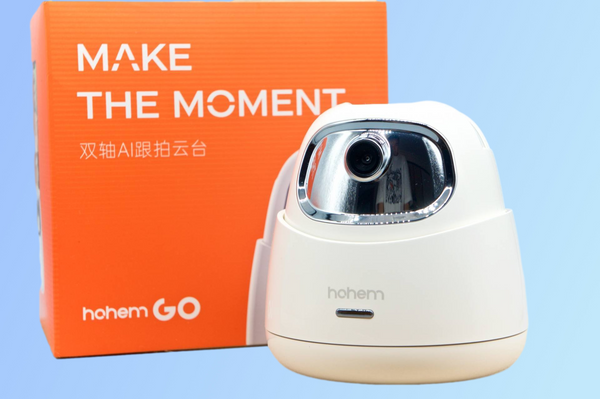 Generally speaking, the Hohem GO dual-axis AI tracking head is not only cute in appearance, but also multi-purpose. It can not only be used for tracking, but also as a lazy stand for watching dramas and video conferences. It can also be used for panoramic shooting. Try one of such convenient small objects!