For photo enthusiasts, the mobile phone Gimbal stabilizer must be taken when going out. How about Zhiyun SMOOTH-Q4 mobile phone Gimbal stabilizer?
Zhiyun SMOOTH-Q4 mobile phone Gimbal stabilizer Combo model comes with a soft shell accessories storage bag, all accessories can be safely stored. It is very convenient for traveling and carrying. Zhiyun SMOOTH-Q4 mobile phone Gimbal stabilizer products are exquisite in workmanship, light gray atmospheric design, changing the black industrial style of photographic accessories in the past, giving people a small and fresh feeling. The main accessories include tripod, magnetic fill light, fill light filter, hand rope, A-C power cord, and an annual membership card of ZHIYUN Prime VIP.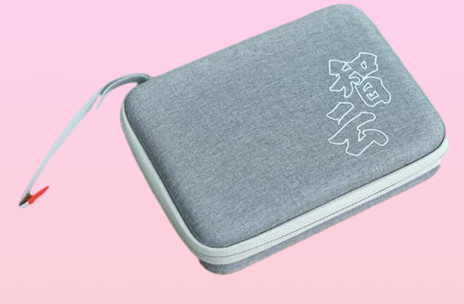 The hand rope can be tied to the bottom of the stabilizer handle and put on the wrist when shooting outside to prevent accidental falls. The bottom of the stabilizer is a standard M6 threaded hole, which can be installed on a small tripod or on a regular tripod.
From the folding form, Zhiyun SMOOTH-Q4 mobile phone Gimbal stabilizer design is very compact, and after folding, it is only palm-sized, so it is really convenient to carry out. And this folding design is not only the folding of the main arm of the Gimbal, but also the folding design of the mobile phone clip.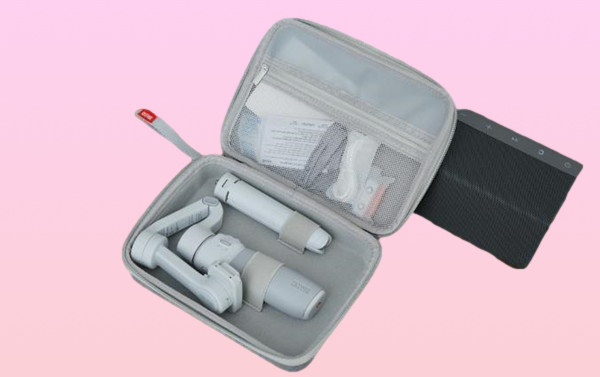 Another feature is that it has a magnetic fill light that supports positive and negative installation, which is convenient to improve exposure in dark environment or backlighting, and there are four filters that can adjust the color temperature of photography and video. The stabilizer also has its own extension rod design, which can be extended by 215 mm, making self-portraits or low-angle and high-angle shooting more convenient.
Q4 host is very compact, the weight of the host is only 370g, the size is only slightly larger than the palm after folding, and the length is 181.7 * 107.7 * 56.3mm. Such a compact size is extremely convenient to carry when going out. If you only carry the host and fill the light, the small waist bag of Archaeopteryx of 2L size can be put down, and it does not occupy the storage space of mobile phones, keys and card bags. It is very convenient to take it for outdoor sports in summer.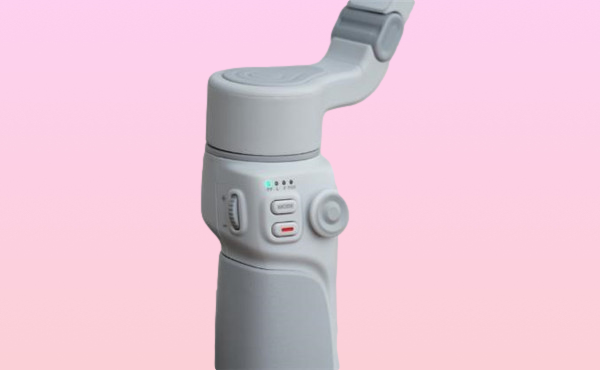 In addition, the distribution of keys is reasonable, the focusing wheel is added with a fill light switch and four gear click switches, and other basic product designs are roughly the same as those of previous products, including mode keys, shooting keys, rockers and trigger keys. There are some combination functions in the mode switching, but it is not complicated, and it is easy to master. The body has its own indicator light, which is convenient to check the mode and power status.
In the past, when shooting with a stabilizer without an extension rod, basically the length of the arm determines the angle of view for shooting, and there is no way to choose between a low camera position and a high camera position. However, the Zhiyun Q4 host has its own extension rod, so it is obviously more convenient to choose the shooting angle. For example, when taking a self-portrait with a stick, the picture can be bigger, and the picture taken is no longer like a headshot, the arm will not be seriously deformed, but close to the normal perspective. For example, when shooting a short video with a low camera position like the following picture, you no longer need the cooperation of others. You can shoot while exercising, even if you are shooting sports shoes, you don't have to bend down to shoot.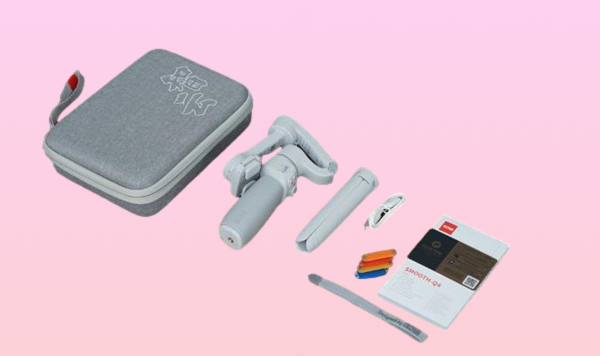 Before using Zhiyun SMOOTH-Q4, I always felt that the fill light was not practical, after all, the rear camera of the mobile phone now has its own flash, and now the mobile phone self-timer also supports screen fill light. But in actual use, the magnetic fill light of this product is really bright enough.
In addition, the fill light also has four fill light filters, which can change the cold and warm tones of the fill light output. In order to use the Zhiyun Q4 mobile phone stabilizer well, ZY Cami APP should be installed on the mobile phone. After installation, there are a lot of super fun functions, the most powerful of which is the smart shooting function. There are many smart templates online that can be directly applied to shoot short videos. At present, there are 17 scenes that can be applied directly with one click, and it also supports custom smart mode shooting.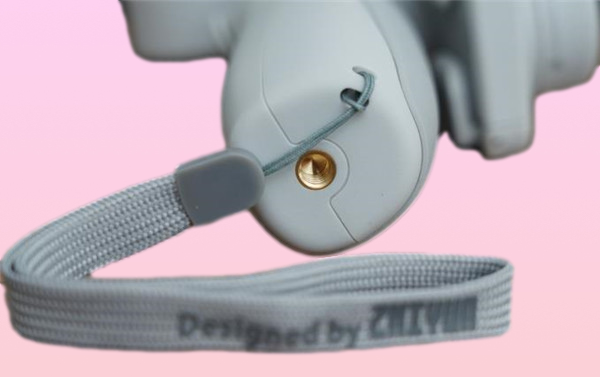 Foolish application is supported in application shooting. You can also create and change your own ideas. The viewing angle and shooting time of each lens can be intuitively previewed, adjusted and shot. If you are not satisfied with the shooting, you can reshoot it. After the shooting is completed, you can generate a single video with one click and upload and share the preset title and trailer.
In addition, for each small video shot, the original video will be automatically saved to the designated folder, which is convenient for future video collection. And the clarity of shooting can also be customized, supporting 4K @ 30fps shooting, 1080p HD shooting also supports automatic beauty function. A more practical intelligent function may be more practical for Vlog anchors and so on, that is, to support the direct use of live broadcasting on platforms such as Master of Live Broadcasting and Restream.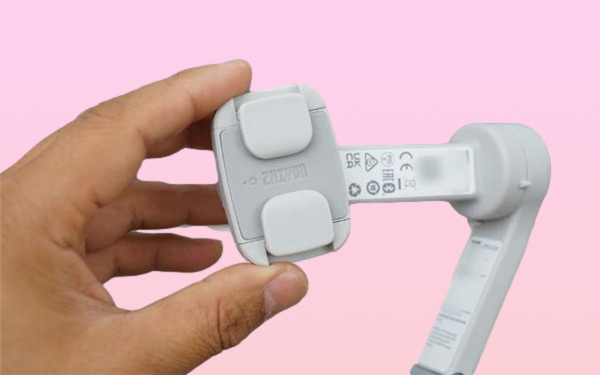 And in the live broadcast to open the intelligent tracking mode, in the live broadcast can ensure that the protagonist is always in the C position, almost different manual back and forth to adjust the angle. Intelligent scene guidance, intelligent gesture control and other auxiliary functions, the actual use experience is also good, the shooting experience has a certain improvement effect.
After talking about the experience of intelligent shooting, let's talk about the use experience of its main modes, which are based on three-axis stabilization, including PF, L, F, POV, GO and V. In these six modes, I prefer the three modes of L, GO and V, which are super fun. For example, L mode is a three-way lock, which can keep the shooting direction unchanged, which makes long-distance push-pull shooting as smooth as sliding rails.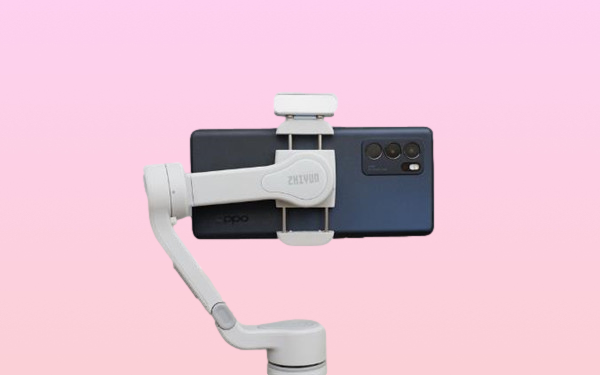 As for GO mode, also known as Mad Dog mode, this close-up is suitable for capturing moving shots, such as speeding cars, which can capture the rapid transition of natural shots, as if people turned their heads. Among the six main modes, V mode is the most special, which can control the roll axis to rotate within 338 degrees. At this time, the rotation of the lens can be controlled up and down by the joystick, which can bring a very magical slow-shaking lens picture, giving people a very relaxed feeling.
As for its own video editor function, this is a function based on ZY Cami software, which is very powerful, similar to the video cutting function of live broadcasting software, but more professional. At present, I am not very skilled in using it, and I will share it later.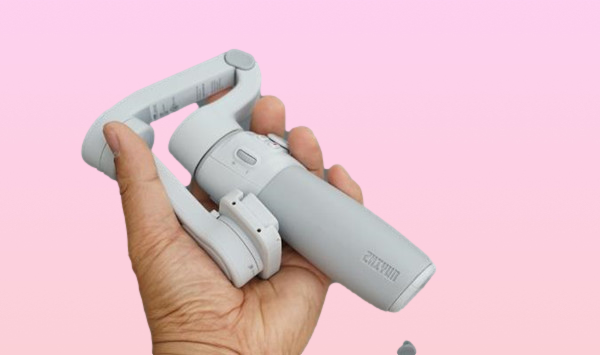 Summary: SMOOTH-Q4 mobile phone gimbal stabilizer is compact in size, easy to store and convenient to carry out. It also has the functions of filling light and extension rod, which has good adaptability to shooting scenes and strong shooting ability.