Mini portable tripod is not only easy to carry but also has a wide range of uses. It can stabilize the shooting equipment when going out to climb mountains, travel or take pictures of goods and food. It can be said that it is a very convenient photographic accessory. However, different brands, single-axis and three-axis products have different functions and applicable camera types, which makes many photography beginners feel confused when choosing and purchasing.

Recommend 9 popular and cost-effective mini portable tripods, including Manfrotto, JOBY, YUNTENG, SIRUI, velbon, XILETU, Fotopro and many other well-known brands, whether for mobile phones, digital cameras and other photographic equipment tripods are all available. Please be sure to pick out the style you like, so that the shooting is more handy!
Model 1:
JOBY JB01505 Multifunctional Octopus Tripod
Pros:
All occasions can be firmly fixed
JOBY is famous for its diamond claw tripod, which is commonly known as "octopus". JB01505 is a small product, but it still has great flexibility in use. In addition to the weight of only about 52 G, there is no burden when carrying, and the Head part has been specially strengthened. The stainless steel core is matched with the miniaturized spherical Head, which has both durability and operability. Swivel 90 ° to the side to easily take straight photos and movies.
The supporting feet that can be folded and deformed at will are the biggest feature of this series of mini tripods. Because the spherical joint is matched with the magnetic foot seat, no matter the height is adjusted arbitrarily or the magnetic foot seat is fixed on a non-plane such as an armrest, no problem is caused, and various unexpected angles can be used for shooting.
Parameters:
> Weight: 325 G
> Material: TPE plastic, stainless steel, aluminum
> Weight: 52 G
> Quick loading board: none
> Stretch height: 17.5cm, fold height:-
> Head type: spherical head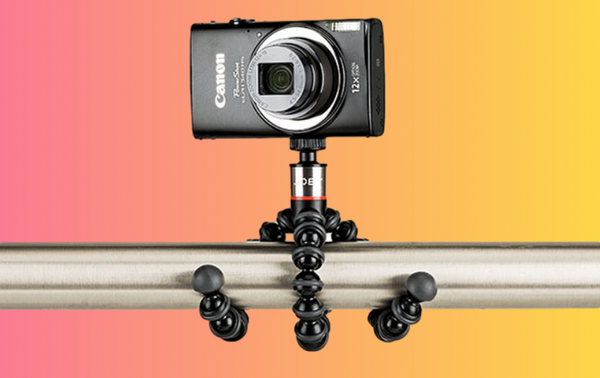 Model 2:
Fotopro SY-310 Mini Portable Tripod
Pros:
Hand-held non-slip material, equipped with a spirit level
Different from the general tripod, this product takes into account the needs of hand-held photography, so the grip is made of thermoplastic rubber material and anti-skid pattern, which not only effectively improves the feel of use, but also prevents accidents such as slipping carelessly. In addition, its trigger-type fixed lock makes the direction adjustment more rapid and convenient, simple and uncomplicated operation mode, suitable for people of all ages to choose.
In addition, the level on the Head can be used to help measure the horizontal line, so as to avoid taking pictures with tilted pictures. Although this tripod can not adjust the height, but if only for daily use, its functionality is very sufficient.
Parameters:
> Bearing capacity: 1.5kg
> Material: nylon fiber, metal parts
> Weight: 180g
> Quick loading board: none
> Stretch height: 17.7 cm, fold height: 12.3 cm
> Head type: spherical head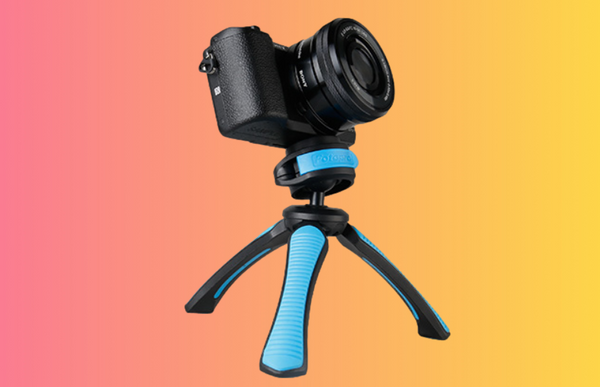 Model 3:
YUNTENG VCT-2280 Mini 3D Tripod
Pros:
Easy to fine-tune the angle, rich film material
YUNTENG VCT-2280 is equipped with a three-dimensional Head product with a grip, which does not need to touch the camera body directly when adjusting, so it is a relatively safe choice for people with hand sweat problems. In addition, it can also smoothly rotate up and down or left and right under the condition of video recording, which greatly enriches the visual effect of the film, so that there are more materials to play when cutting the film. It is recommended to photographers who like to shoot and edit films.
However, it is a pity that this kind of tripod is a little time-consuming to adjust, and the rotation angle will be limited to a certain extent, so it is not suitable for instant capture and other opportunities. People who pay attention to convenience or flexibility may refer to other tripods with spherical heads.
Parameters:
> Bearing capacity: 1.5kg
> Material: aluminum alloy, ABS
> Weight: 200 G
> Quick loading board: Yes
> Shrink height: 15.5-23.2cm
> Head type: 3D head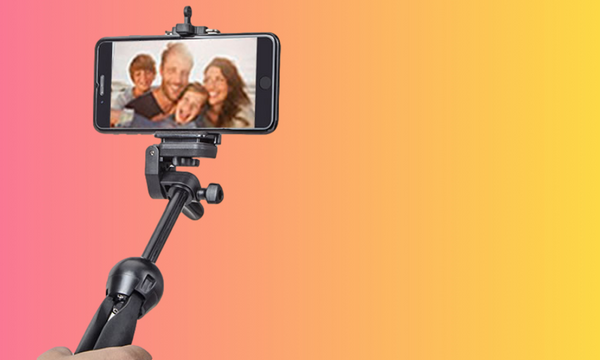 Model 4:
velbon UT-43DL tripod
Pros:
CL locking structure ensures stable expansion and contraction
The velbon, which mainly produces professional tripods, has been established for more than 60 years and can be called the leading brand in Japan. Among them, this model adopts a fold-back design, with a maximum height of 156.5cm, and the three feet adopt a CL locking structure to ensure that it is stable enough after stretching. It will not be shortened or skewed due to collision or weight. It is easy to use but does not take up space at the same time. I believe it will enable you to go further on the road of shooting!
However, because of its high performance and exquisite quality, the price and weight are higher than other models, so you must consider your own needs before making a decision.
Parameters:
> Load: 3.5kg
> Material: Magnesium alloy
> Weight: 1170 G
> Quick loading board: Yes
> Shrink height: 35-156.5cm
> Head type: spherical head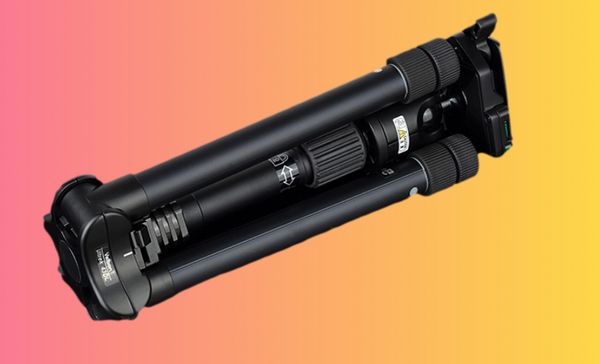 Model 5:
XILETU XT15 + MT26 Mini Portable Tripod Set
Pros:
Maximum load up to 50 kg!
Because the tripod needs to support the weight of the camera body and the lens, it requires higher materials, such as plastic, which is prone to poor stability. In view of this, the tripod for this desktop is extremely exquisite in quality and workmanship. It is made of aviation aluminum with precise forging process, which ensures durability and makes the maximum load reach 50 kg, which is very reassuring.
Also worth mentioning is its two-way opening design, spherical head tilt angle up to 90 degrees, whether horizontal or straight shooting do not need to be removed and reinstalled, still hesitating friends may wish to refer to more.
Parameters:
> Load: 50 kg
> Material: Aluminum alloy
> Weight: 265 G
> Quick loading board: none
> Shrink height:-
> Head type: spherical head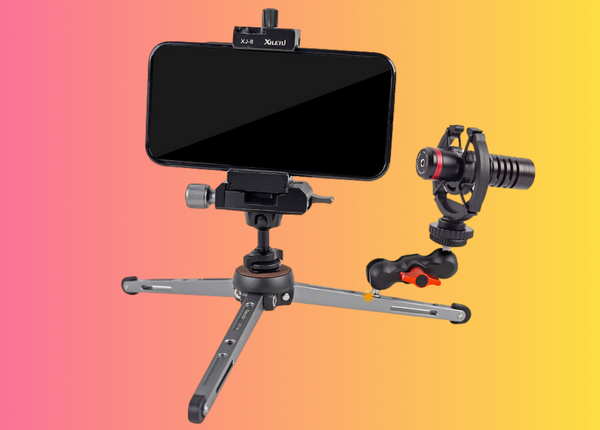 Model 6:
SIRUI MS-01K Compact Portable Tripod
Pros:
Affordable one machine for three purposes, high stability
It is often said that photography is a road of no return. Once you start to study in this field, you need to buy expensive equipment and accessories. For novices who are not ready to spend too much budget, this affordable tripod is a rare good thing.
The ultra-lightweight material makes it weigh only 390 G, even if it is placed in a backpack, it will not feel the burden. In addition, there are five sections of expansion and contraction, which make it stable and not easy to fall down after unfolding. You can enjoy the fun of shooting without spending a lot of money. By the way, a telescopic spiral is designed under the tripod head, so that the adjustment range under the tripod can be adjusted 90 degrees forward and backward, and users can do more freely on the erection.
Parameters:
> Load: 400g
> Material: ABS, aluminum alloy
> Weight: 390 G
> Quick loading board: none
> Shrink height: 40-138 cm
> Head type:-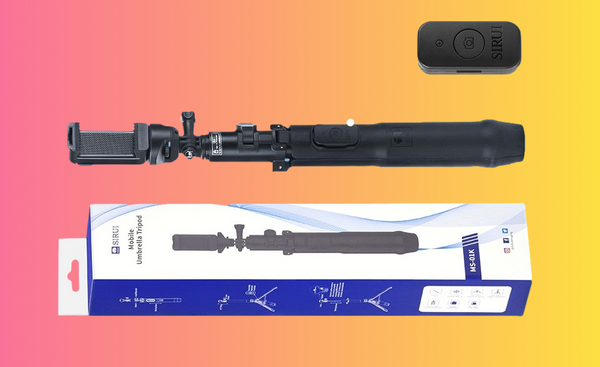 Model 7:
XILETU XTS20 + XG25 desktop tripod
Pros:
Both hand feeling and functionality
Many GIMBAL heads on the market use round or triangular knobs, which are not only laborious to use, but also easy to cause hand pain due to friction. In order to improve the operating experience of consumers, this product is designed with ergonomic knobs to ensure that it is easier and more comfortable to fix or adjust the angle, and its locking force is strong, so there is no need to worry about loosening or position deviation, and the quality is quite reliable.
As for the opening on the tripod, it is a bright spot. After using the magic claw sticker attached, it can be fixed on branches and railings when shooting in the field. In addition, the universal 1/4 inch screw expansion hole can also be connected to other brackets to install all kinds of equipment, although small in size, it has powerful functions that can not be ignored.
Parameters:
> Load: 6 kg
> Material: Aluminum alloy
> Weight: 345 G
> Quick loading board: Yes
> Shrinkage height: 12.5-20cm
> Head type: spherical head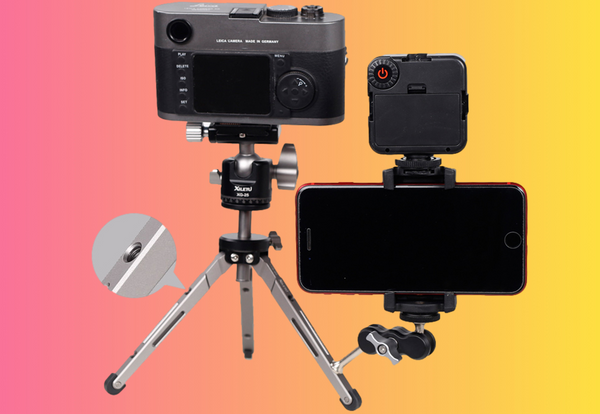 Model 8:
SIRUI 3T-35K Desktop Mini Portable Tripod
Pros:
360 degrees of free rotation, recording every wonderful moment
The telescopic central shaft can be disassembled or added as required, and the tripod head can be directly installed on the tripod for low-angle photography after being disassembled. In addition, it is equipped with a climbing buckle and a special storage bag, which is convenient for users to hang it on their backpacks or belts. When they need to shoot wildlife outdoors, they can take it quickly and never miss every wonderful moment.
Moreover, this product provides 360-degree free rotation space, and the top of the Head also has a scale mark for easy positioning, which is very suitable for taking panoramic photos. Whether you like hiking, outing, or simply want to take static photos, you can use this tripod to take amazing images!
Parameters:
> Bearing capacity: 4kg
> Material: Aluminum alloy
> Weight: 390 G
> Quick loading board: Yes
> Shrinkage height: 12 ~ 34.2cm
> Head type: spherical head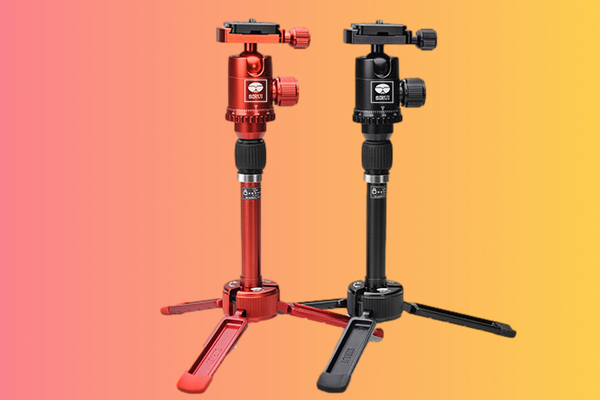 Model 9:
Manfrotto PIXI EVO Mini Tripod
Pros:
Rugged and easily propped up by SLR cameras
Manfrotto is one of the most famous brands in the world with many popular tripods and camera accessories. PIXI EVO, which won the Red Dot Design Award, uses a retractable structure that allows the tripod to have a total of five different heights and lengths, which can be slightly adjusted to meet the shooting situation, and the aluminum structure is relatively strong. Although the exquisite spherical platform sparrow is small and has all the internal organs, the side locking structure is like a miniature version of the general tripod, which is simple and convenient to use.
Because the overall design is quite simple, without any extra parts, it is only 23 cm when it is stored, which is very easy to carry and use, especially the load-bearing capacity of up to 2.5kg. Even if the SLR camera is equipped with a telephoto lens, it is very easy to meet the needs of both amateur and professional use.
Parameters:
> Bearing capacity: 2.5kg
> Material: Adapto, Aluminum
> Weight: 260 G
> Quick loading board: none
> Stretch height: 20cm, fold height: 23cm
> Head type: spherical head