With the advent of wireless lapel microphones, it's time to say goodbye to messy audio wires. BOYA BY-XM6 S/K series is a wireless lavalier microphone designed for mobile phones, tablets and other users. It has two types of interfaces, Type-C and Lightning, on the RX receiver, and is compatible with most mobile phones, tablets and other recording devices on the market. Meet the live broadcast, Vlog, street interviews and other different use occasions, to provide users with high-quality sound quality effects.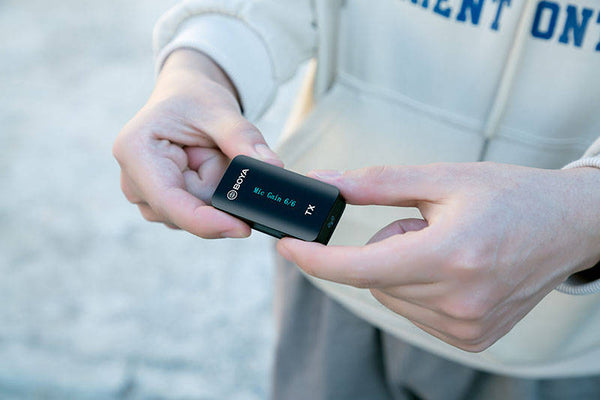 Despite its compact size, the BY-XM6 is no less professional and functional than other similar products. It adopts the wireless adaptive transmission solution of 2.4GHz ISM development band, which can effectively avoid the interference of radio waves. With the 0-6 gain adjustment function, it can be adjusted according to the recording environment, restore the clear sound quality of broadcasting level, and reduce the workload of post-editing. In addition, with a wireless signal transmission distance of up to 100 meters, you don't have to worry about signal instability due to being too far away from the receiver.
BY-XM6 S/K series adopts the design of OLED visual display screen, which can intuitively understand the current microphone signal strength and remaining power status through the screen, bringing users a more intuitive use experience. In addition, the plug-and-play design with visual operation allows novices to use it quickly at the first time.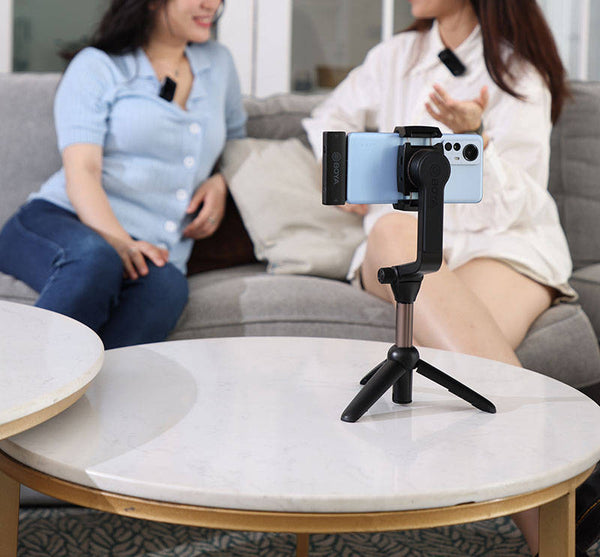 It is equipped with stereo/mono function settings, which can be switched freely according to recording needs, bringing more professional recording options. The TX transmitter is designed with a built-in rechargeable lithium battery, which can provide up to 7 hours of battery life when fully charged. The K series can be used with the standard charging box to extend the battery life to 21 hours to meet the needs of all-day shooting. The RX receiver is equipped with a 3.5mm headphone input Jack, which allows users to monitor the audio output quality in real time during the recording process, so as to adjust the recording status in time, so that each recording can achieve perfect results.