When it comes to choosing an action camera, many friends recommend the Dji Action3. This product seems to have no weaknesses in all aspects, whether it is hardware specifications or software optimization, and it is definitely worth considering as the first choice. However, just as things were going well, the GoPro Hero11 was released, making the decision-making process more complicated. In fact, there is a price difference between the two, so can we decide which product to choose based on the price?
The standard package of the GoPro Hero11 is priced at RMB 3,498, the Vlog package with a handle and a 64GB card is RMB 4,038, and the handlebar mount package with a 64GB card is RMB 3,788. In comparison, the standard package of the Dji Action3 is priced at RMB 2,299, the cycling package is priced at RMB 3,798, but it comes with richer accessories than GoPro. The Vlog package is also priced at RMB 3,798, which comes with Dji's own wireless microphone. If you don't know how to choose, Dji also has an all-in-one package, which includes three batteries, two locking screws, two quick-release buckles, and two lens protectors, all priced at RMB 2,999.
Based on this comparison, if we consider the richness of accessories, Dji is far superior to GoPro. But what about the fundamental functionality of the action camera? What are the differences between the two? The Dji Action3 supports 4K resolution and 4K120FPS recording, while the GoPro Hero11 supports 5.3K resolution and 4K120FPS recording. However, GoPro Hero11 supports 2.7K240FPS recording, which is a significant improvement in specifications.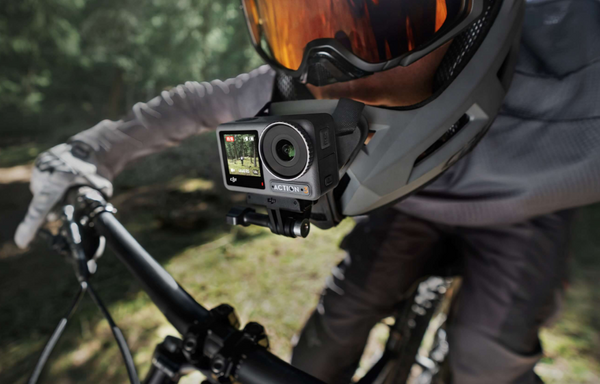 In addition, GoPro's CMOS is 8:7, close to a square, making post-composition easier, which means it can shoot vertical videos even when the camera is held horizontally. With a 5.3K resolution, it provides more adjustment space in post-production, which should be the most special selling point of this generation of GoPro. On the other hand, the Dji Action3 needs to determine whether the video is horizontal or vertical in advance and still uses a traditional design, but the quick-release solution makes it easier to switch between horizontal and vertical shooting.
In terms of basic design philosophy, both cameras are similar, with front and rear screens. However, the GoPro Hero11 only has a preview function on its front screen, while Dji has a versatile front screen that allows for various settings and operations, giving Dji the advantage in terms of control. As for stabilization, there are some differences between the two, but both perform well and support horizon leveling. Both products also support bare machine waterproofing, meaning they have some waterproof capability even without a waterproof case.
If there is any difference between the two that affects the user experience, it may be in the battery department. The two cameras have similar battery capacities, but since the GoPro Hero11 uses a replaceable battery strategy, it comes with multiple batteries to ensure continuous video shooting. On the other hand, the Dji Action3 supports fast charging, with an 18-minute charge time to 80% capacity, and can support up to 2 hours of shooting, greatly reducing the demand for battery usage.
Through comparison, it's easy to see that the two cameras have different directions in their pursuit of excellence. The GoPro Hero11 has further improved its specifications, introducing a new 8:7 CMOS and higher resolution and slow-motion shooting capabilities. Dji, on the other hand, has focused on improving overall ease of use while maintaining sufficient specifications. From the first-generation product to the present, Dji has continually innovated in terms of usability. Therefore, which product is worth buying depends on whether you want a camera that can shoot higher-specification videos or one that can complete video shooting tasks quickly and efficiently.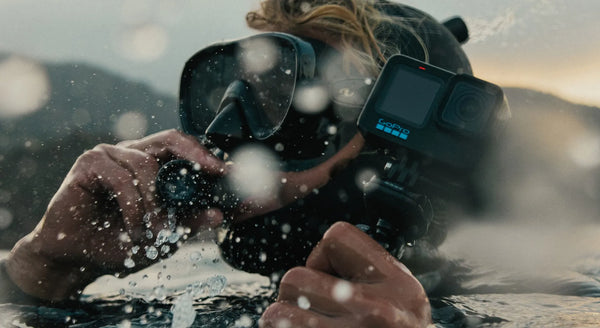 Here are the specs of the GoPro Hero 11 compared to the DJI Action 3:
The GoPro Hero 11 camera features:
A larger new image sensor that provides an immersive ultra-wide field of view.
Capable of shooting 5.3K60 and 2.7K240 cinematic videos, as well as obtaining 24.7 million pixel static photos from the video. It can also capture stunning 27 million pixel high-definition photos.
Equipped with Emmy® award-winning HyperSmooth 5.0 video stabilization and horizon lock, ensuring stable and smooth video shooting.
Ability to automatically upload clips to the cloud and obtain highlight videos while charging.
Waterproof up to 33 feet and extremely durable.
Equipped with Enduro rechargeable battery, capable of continuous use in cold weather.
Overall, GoPro Hero 11 is a professional action camera with high-quality videos and photos, super stable video stabilization, waterproof and durable features, and automatic cloud upload capabilities.
The DJI Action 3 is a waterproof camera with the following main features:
Size and weight: The DJI Action 3 has a size of 70.5×44.2×32.8mm and a weight of 145g, making it very lightweight and portable.
Waterproof performance: The DJI Action 3 has waterproof performance, reaching up to 16 meters (without a waterproof case) and 60 meters (with a waterproof case).
Microphone quantity: The DJI Action 3 is equipped with 3 microphones, providing better audio quality.
Touch screen: The DJI Action 3 has both a front-facing and rear-facing screen. The front-facing screen is 1.4 inches with 326ppi and 320×320 resolution, while the rear-facing screen is 2.25 inches with 326ppi and 360×640 resolution.
Camera: The DJI Action 3's camera features a 1/1.7-inch CMOS sensor, a 155° field of view, an f/2.8 aperture, a focus range of 0.3 meters to infinity, and an ISO range of 100-12800 for both photos and videos. The maximum photo resolution is 4000×3000.
Zoom: The DJI Action 3 supports digital zoom. The photo zoom ratio is 4x, and the video zoom ratio is 2x (>60fps), 3x (≤60fps with HorizonSteady on), and 4x (≤60fps with HorizonSteady off).
Recording resolution: The DJI Action 3 can record in the following resolutions: 4K (4:3) 4096×3072@24/25/30/48/50/60fps, 4K (16:9) 3840×2160@100/120fps, 4K (16:9) 3840×2160@24/25/30/48/50/60fps, 2.7K (4:3) 2688×2016@24/25/30/48/50/60fps, 2.7K (16:9) 2688×1512@100/120fps, 2.7K (16:9) 2688×1512@24/25/30/48/50/60fps.
Other: The DJI Action 3 supports microSD cards (up to 256GB). It does not support slow-motion/time-lapse mode. The photo mode can choose between single shot 12MP or countdown shut off/0.5/1/2/3/5/10 seconds.
Overall, the DJI Action 3 camera is smaller, lighter, has better waterproof performance, and has a higher-resolution screen, while the GoPro Hero 11 camera can capture a wider angle and has higher frame rates for video recording. The specific choice between the two cameras depends on personal needs and budget.