Influenced by all kinds of short videos, more and more people will record the highlights of daily life through Vlog in their spare time. In order to avoid wasting a lot of time on post-editing, it is necessary to use appropriate equipment and tools to assist in the shooting process to ensure that the video does not need extensive post-editing. Usually, many people will spend a lot of money to buy better shooting equipment for themselves. It is true that a video with clear picture quality can attract more audiences, but don't forget that besides picture quality, clear sound quality is also very important. Poor sound quality will also lead to a steady loss of audiences.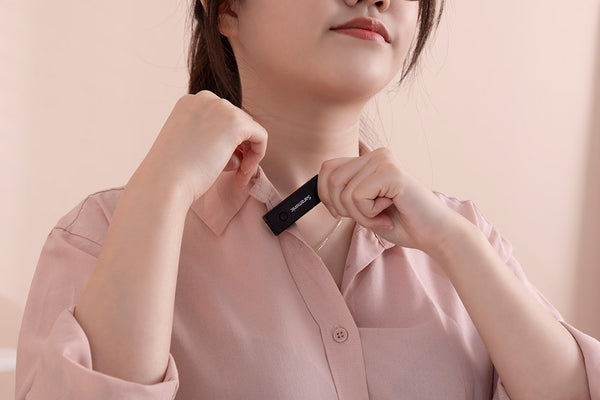 The Saramonic Blink Go Series Wireless Microphone System is a sound pickup artifact designed to provide mobile phone users with broadcast-quality clear sound quality. This series has four versions of U1 (Type-C interface one drag one), U2 (Type-C interface one drag two), D1 (Lightning interface one drag one) and D2 (Lightning interface one pull two), which are compatible with mobile phones, tablets, laptops and other recording devices.
The appearance of the Saramonic Blink Go is designed to be light and small. The size of the TX transmitter (microphone) is 52 * 17.5 * 16.2mm. It is very convenient to carry because of its size and a No.5 battery. When using it, it can be firmly worn on the collar through the back clip. Because the weight of the transmitter is less than 10 grams, it will not feel heavy even if it is worn for a long time.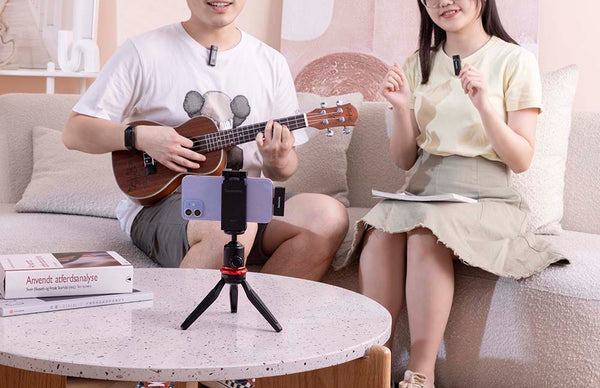 Saramonic Blink Go microphones with integrated omnidirectional pickup that capture sound from all directions. The whole series is equipped with standard noise reduction function, which can be turned on by double-clicking the power button (the indicator light flashes slowly), effectively avoiding the impact of ambient noise and providing you with crystal clear sound quality. 2.4GHz wireless transmission technology can provide stable, low-latency audio signal transmission, wireless transmission distance up to 50 meters (barrier-free transmission), no longer limited by audio wires, outdoor recording is more arbitrary.
As a microphone designed for mobile phone users, Blink Go adopts plug-and-play design, which can be used directly by inserting RX receiver into mobile phone without installing drivers. The TX transmitter automatically checks the code when it's turned on, so you don't have to spend a lot of time connecting to the device, even for first-time users of this type of microphone.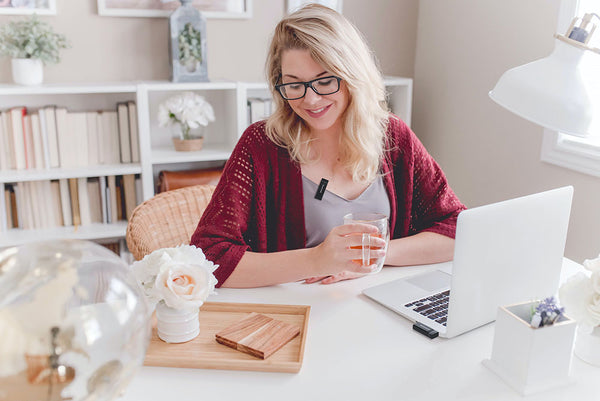 RX receiver is equipped with Type-C charging interface, which supports charging the recording device at the same time in the process of recording audio, and solves the pain point that many similar products on the market can not charge the recording device in the use process. The TX transmitter is designed with a built-in rechargeable lithium battery that lasts up to 10 hours, which is enough for long recording sessions.
This shows that the Saramonic Blink Go series is a very easy to use, and can provide comparable to the broadcast quality of the wireless lavalier microphone, for novices or professionals are very good choice.
Saramonic Blink Go 2.4GHz Wireless Microphone
Low latency and more stability
Blink Go uses 2.4GHz wireless transmission technology, which can maintain stable output of audio signals, and the transmission distance is up to 50 meters * to meet the needs of the use scenario.
Turn on the noise reduction and the sound is pleasant.
Equipped with free switching noise reduction function, double click the power button twice, and the blue indicator light flashes slowly to turn on noise reduction, restoring clean and pure sound quality for you.
Auto Pairing Plug and Play
There is no need to install any plug-ins, put aside the tedious operation, and automatically check the code when starting up, which brings you an excellent experience.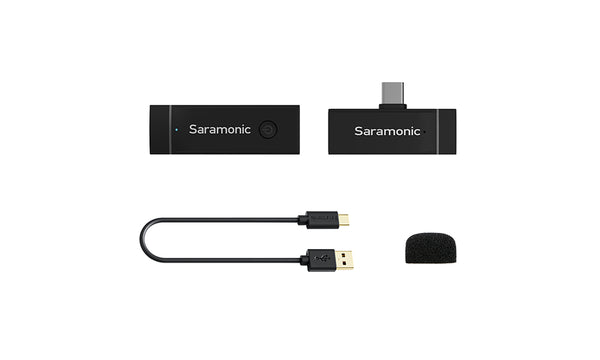 Small and portable Compact design
The transmitter has a compact design and weighs less than 10 grams, which makes it very light. The back clip design can be easily clipped on clothes. It is not easy to fall off, and it will not produce a sense of weight when worn for a whole day.
Convenient and quick charging and using at the same times
The receiver is equipped with a Type-C charging Jack, which can charge the phone while recording, effectively avoiding the problem of insufficient power when recording.
Small stature and big energy
The transmitter has a built-in rechargeable lithium battery with a battery life of up to 10 hours, which can satisfy your long-term recording and improve your creative efficiency.
Wide application and strong adaptability
The Blink Go wireless microphone has an excellent fit and can be easily handled by mobile phones, laptops, tablets and so on.