AstrHori is proud to announce the launch of its latest lens offering, the 18mm F8 2x Probe Macro APS-C Wide Angle Lens. This latest lens extends AstrHori's range of products, providing customers with a versatile and reliable choice for capturing sharp macro and wide-angle shots.
This highly anticipated lens has been designed with professional photographers in mind. It is the perfect choice for capturing small insects, small landscapes, and even macro studio photography of small objects. Its fixed focal length offers a minimum focusing distance of less than 10cm and a magnification ratio of up to 2x, giving photographers wonderful flexibility when taking shots. The lens also features a 9-blade aperture to provide a beautiful "bokeh" blur effect and superb sharpness even at short distances.
In addition, this lens was crafted to deliver maximum image quality. Featuring a multi-coated glass lens with 3 aspherical elements and 4 low-dispersion elements, images are guaranteed to be incredibly detailed and sharp. Also, taking advantage of the APS-C sensor size allows for a wider angle of view while still offering users a compact size that's easy to transport.
The 18mm F8 2x Probe Macro APS-C Wide Angle Lens is designed for both stills and video. With an all-metal housing and moisture-sealed construction, there are guaranteed top quality and robustness from this lens. The de-click system also provides smooth operation and transition between shots.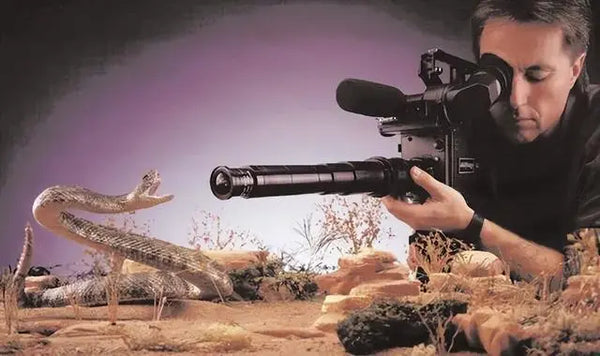 AstrHori understands that each photographer is unique in their style and creativity. This lens was built to accommodate and help photographers fulfil their vision. From small insects to landscapes, the 18mm F8 2x Probe Macro APS-C Wide Angle Lens will be a reliable and trusty companion.
The 18mm F8 2x Probe Macro APS-C Wide Angle lens is now available for purchase. Customers can order online through the official website or from a select list of retailers and distributors. For more information about the lens, visit www.astrhori.com/18mm.
AstrHori strives to provide photographers with high-quality and reliable lens selections that enable them to capture spectacular shots with ease. This lens perfectly embodies that mission and will help photographers bring their imagination to life.
Key Features of the 18mm F8 2x Probe Macro APS-C Wide Angle Lens
1. Unprecedented Magnification
The lens offers a remarkable 2x magnification, enabling photographers to delve into the microscopic world and capture even the tiniest details with astounding clarity. Whether it's capturing the delicate texture of a flower petal or the intricate patterns on an insect's wings, this lens ensures every detail is brought to life.
2. Unique Probe Design
The lens features a revolutionary probe design that sets it apart from conventional macro lenses. The probe extends from the main lens barrel, allowing photographers to reach into tight spaces and explore subjects from unique angles. This design eliminates shadows and unwanted obstructions that are common with traditional macro lenses, resulting in truly immersive and captivating macro shots.
3. Wide-Angle Perspective
Unlike traditional macro lenses that offer a narrow field of view, the 18mm F8 2x Probe Macro Lens provides an expansive wide-angle perspective. This wider view allows photographers to include more of the surrounding environment, adding context and storytelling elements to their macro compositions.
4. Exceptional Optical Performance
AstrHori's relentless commitment to quality is evident in the lens's exceptional optical performance. The lens incorporates advanced optical elements, including aspherical and low-dispersion glass elements, to deliver superior image sharpness, color accuracy, and minimal distortion. This ensures that every image captured with the lens is of the highest possible quality.
5. Versatile Applications
The 18mm F8 2x Probe Macro Lens caters to a wide range of photography genres, making it an invaluable tool for professionals and enthusiasts alike. From nature and wildlife photography to product and food photography, this lens empowers photographers to explore endless creative possibilities.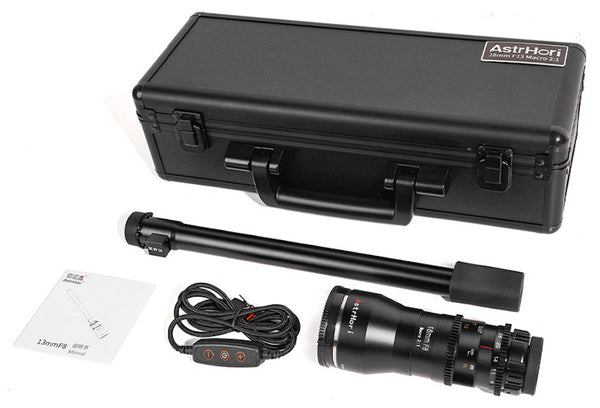 About AstrHori
AstrHori is a leading manufacturer of cutting-edge photography equipment, dedicated to pushing the boundaries of innovation and technology. With a diverse range of high-quality lenses and accessories, AstrHori continues to empower photographers to unleash their creativity and capture the world from new perspectives. It's one of the reasons why the company is among the leaders in the photography industry. It's also why a good number of professional photographers vouch for their products.