The Logitech Blue Yeti for Aurora USB microphone is the latest entrant in the market, and so far, it's giving other brands heated competition. The go-to microphone for streamers and YouTube producers, Yeti's special edition mic gives you a natural and beautiful streaming environment. The microphone was primarily designed to be a companion to the Logitech G Aurora collection – mouse, headset, and keyboard. It allows users to create profound and unique sound experiences using the Blue VO!CE software. 

A coordinated attempt to introduce a unique game-streaming ecosystem, Yeti Aurora ticks all the boxes of a modern microphone for game-streaming. And apart from streamers and gamers, it's designed to serve as a backup even in main production houses because it's capable of offering broadcast quality sound and multiple recording modes to suit one's needs. So anyone who streams on Facebook, Twitch, YouTube, and TikTok, the Blue Yeti Aurora USB microphone is here for you.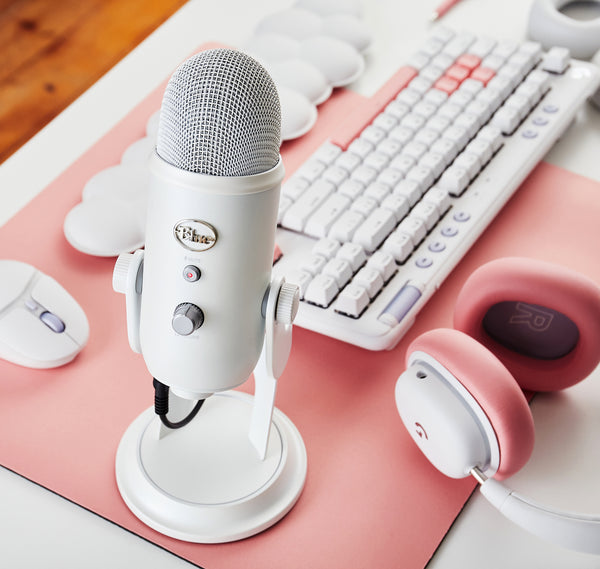 Best USB Microphone Compatible With All Devices
The Blue Yeti Aurora fits the needs of every streamer, irrespective of the devices and computers they're using. From windows to Mac, this unique USB microphone offers all users equal chances of producing great content while using the devices of their choice. Don't be worried even if you use Android and iOS devices because it has separately available adapters that are meant for such devices. Blue Yeti Aurora, plus the entire Aurora collection, magically offers you an extraordinary streaming adventure
And in its smaller size, Yeti allows the user to control the recording process by giving them access to control headphone volume, instant mute, pattern selection, and microphone gain. In case of distortion, which mainly occurs while recording a loud source, it's easy to adjust the sensitivity using the gain control. Or if something distracts you in the middle of a podcast and you want to take a mute, press the mute button.

The microphone also comes with a stand that allows for pivoting in different angles and positions for proper placement. Yeti records audio at an ideal speed that also gives users the broadcast standard for media playback — 16-bit / 48 kHz. And its tri-capsule design ensures that the mic picks a clear and present sound irrespective of the mode. It's also easy to use. The microphone comes with a USB cable which you plug into your computer's USB port, after which you choose your recording software then you're good to go. Furthermore, the Blue Yeti Aurora operates on your device's power, meaning you don't have to charge it using an extra socket.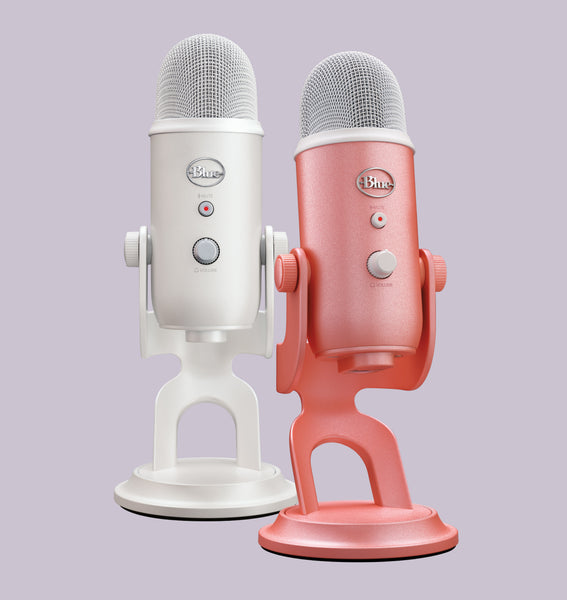 Blue Yeti Aurora features 
A three-capsule array that is capable of recording almost any scenario.

Various microphone patterns, i.e., Stereo, Bidirectional, Cardioid, and Omnidirectional. 

Gives users exclusive control for pattern selection, headphone volume, microphone gain, and instant mute. 

Comes with a stand that allows for pivoting at different angles to enable maximum sound quality. 

It's compatible with all devices, be it Android, Windows, Mac, or iOS. 

Operates on the device's power, you don't have to charge it using an extra socket.