On July 25, MOZA officially announced a new upgrade of the foldable crossover stabilizer-Mini-P MAX. The MOZA Mini-P MAX, designed for micro single phones and action cameras, captures beautiful moments, achieves creative shooting, and meets your diverse needs of recording life. The Mini-P MAX produced by MOZA has many attractions, such as new three-axis motor lock, newly designed metal shaft arm, handle upgrade to CMF painting design, upgrade to 1000 G, support horizontal and vertical shooting, and its price is
HERE
.
The name of Mini-P is very intuitive and easy to understand. Mini- means very small, while P is Professional. As a highly compatible stabilizer,
Mini-P
brings flagship configuration from structural design to software functions. The body uses a portable foldable design, making its volume after storage only half the size of A4 paper, which greatly saves the travel space and improves the convenience of carrying. After giving users a solution at the conference, it quickly became the focus of the stabilizer market.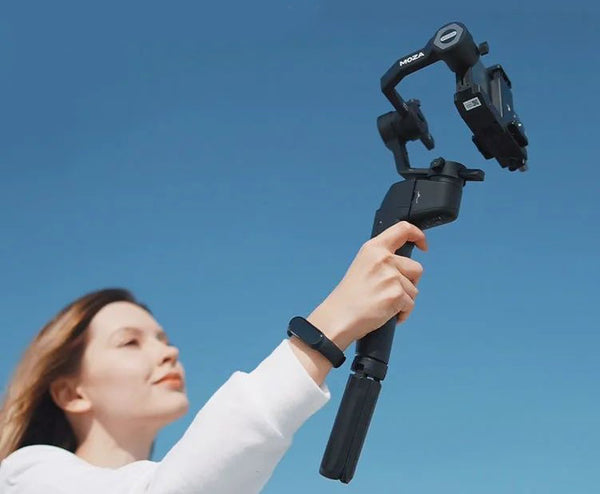 Features:-
> Support for multiple devices    
> Three-axis motor lock    
> Fold for storage    
> Inception    
> Creative shooting mode    
> Maximum load 1000 G
Add three-axis motor lock
Each axis can be locked separately, thus optimizing the leveling experience and improving the leveling efficiency. When carrying, it can also prevent three-axis shaking and protect the fuselage from damage.
Newly designed metal shaft arm
The shaft arm of Mini-PMax is made of all-metal, and the overall strength of the PTZ has been significantly improved.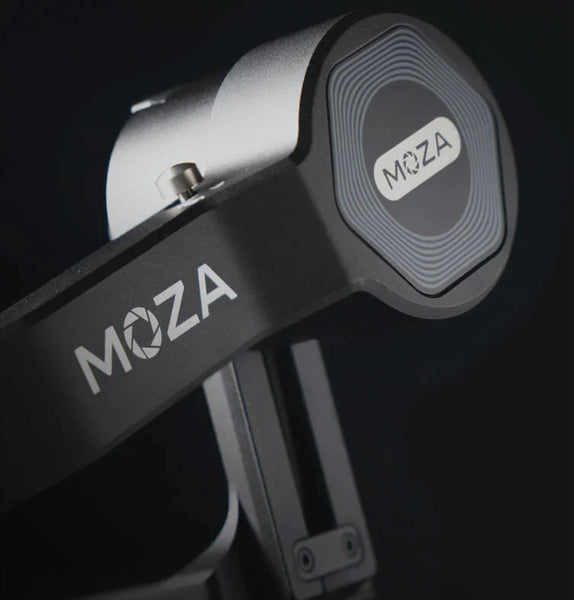 Handle upgraded to CMF painting design
The handle with CMF paint design brings a new texture and feel.
Load upgrade, the creation is amazing
Mini-PMax upgrades the maximum load from 800 G to 1000 G, broadens the types and range of equipment that can be carried, and brings more possibilities for image creation.
Adhering to the product design concept of small and beautiful, Mini-PMax
With foldable function, it is very easy to store. If you want to shoot a good companion, you have to take it with you and shoot as you like.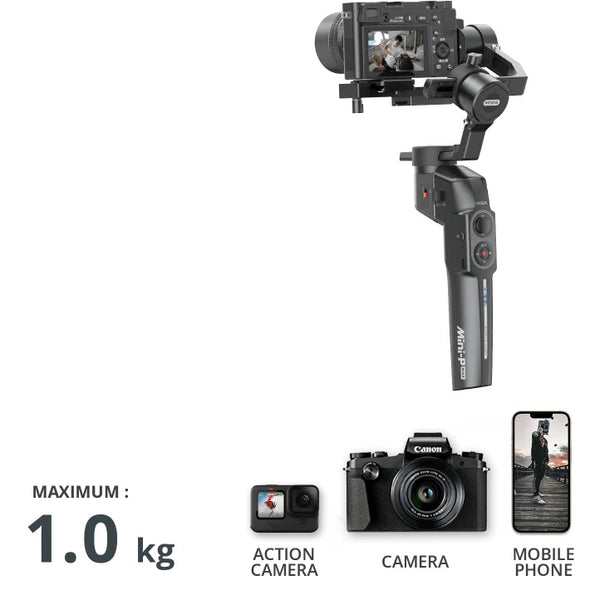 Inception mode
The course axis can achieve 360 ° unlimited rotation, creating a sense of depth of time and space, and large production is at hand.
FPV Full Follow Mode
Support 360 ° global following, restore the wonderful scene without dead angle, bring direct visual and spiritual creation, and be the director of life.
Time-lapse photography mode
Turn into a time compressor, play advanced time-lapse photography, such as changing stars, changing wind and clouds, and heavy traffic, to show the dynamic beauty of the world.