On May 6, Boya released a brand new microphone product,
Boya BY-WM3T2
series 2.4GHz wireless microphone system, which is a mini portable 2.4GHz wireless microphone system compatible with mobile phones, tablets and other mobile devices. The product has the functions of punching while using, automatic pairing, optional noise reduction and so on. It is the best choice for live broadcasting,
Vlog
shooting, online teaching and other application scenarios.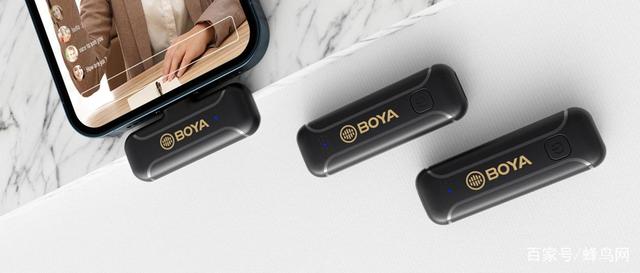 As the saying goes, "Academic specialization", if you want to choose a professional and inexpensive microphone, Boya must be a good choice. As a well-known domestic brand at home and abroad, Boya has a history of more than ten years in the audio market, and has won the trust of many users. Its products have been sold to hundreds of countries. As the first new product in May, the BY-WM3T2 series is also full of sincerity. This microphone uses the industry-leading 2.4G technology, which can achieve 50 meters of barrier-free pickup function. The signal is stable and not easily disturbed, which can effectively avoid unnecessary current sound generation, so that you can experience a clear and bright recording experience both indoors and outdoors.
In today's streaming media era, short video, live broadcasting and so on have gradually become the mainstream, while the requirements for pixels are becoming more and more stringent, users'requirements for sound quality are also more stringent, which is why more and more people begin to pay attention to audio, and BY-WM3T2 series has chosen high-quality omnidirectional microphone. With 360 ° all-round flexible radio, the sound can be recorded more accurately, and the broadcast-level radio effect can be easily achieved, so that you can experience the studio-level recording quality anytime and anywhere.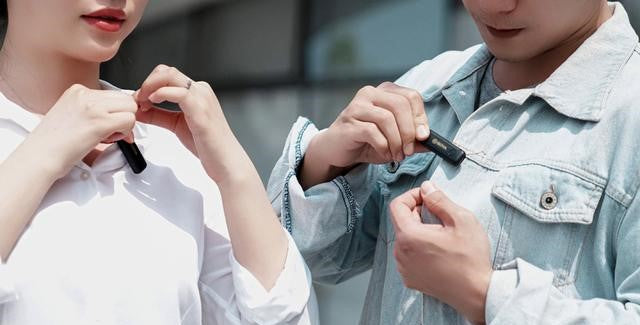 Among the many highlights of BY-WM3T2 series, one of the most eye-catching points is that RX can "charge while using", which does not affect its use when charging the mobile phone. The body is equipped with Type-C charging port, which supports QC2.0 and PD2.0 fast charging protocols, effectively solving the problem of power panic. The BY-WM3T2 series has a built-in 95 mAh rechargeable lithium battery, which greatly extends the effective life of TX to 10 hours and improves your recording efficiency.
BY-WM3T2 series shell is made of high-quality hard plastic material, with classic black matte paint and golden Logo feeling immediately eye-catching. TX size 52 × 17.5 × 16.1 mm, 8.5g; The RX measures 46 × 26.2 × 10 mm, 5g, which is lighter than a No.5 battery. Even if it is worn for a long time, it will not cause fatigue. The TX back clip can also be installed on the camera's cold boots, which is very compact and portable.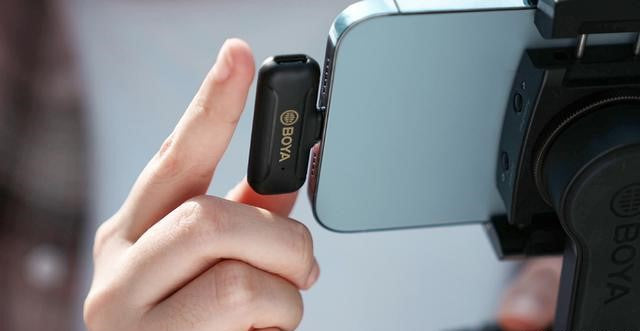 The BY-WM3T2 series uses a dual-channel wireless microphone system, with two options of one to one and one to two, which can meet the needs of more scenes. Not only that, the BY-WM3T2 series can also switch back and forth between mono and stereo modes to facilitate post-production. In addition, the design of Type-C port also makes it perfect for mobile phones, tablets and notebooks, making it more convenient for you to use.
BY-WM3T2 series has excellent performance and is equipped with the function of automatically turning on/off noise reduction (double click to switch, the blue light flashes 3 times to turn on noise reduction, and the blue light flashes once to turn off noise reduction), which can effectively remove the noisy white noise around and restore clean and pure sound quality for you; and there is no need for too much complicated debugging work. It can be automatically paired as long as it is turned on, so as to realize the efficient operation experience of plug and play.