Years ago, GoPro coveted the fat of the consumer drone market. GoPro's first drone, the Karma, was hastily launched, only to be blown up by its contemporary DJI Mavic due to battery problems, and had to withdraw from the drone market. GoPro has also been badly weakened, and its stock price and performance have been declining all the way.
After many years, GoPro is once again targeting DJI. More than a year ago, DJI released DJI FPV, the first all-in-one traversing aircraft, which not only provides a more hands-on operation experience, but also can achieve a variety of exciting extreme flights. More importantly, DJI FPV's camera is equipped with a 1/2-inch sensor, which can shoot 4K/60p, opening the door to film production through the machine.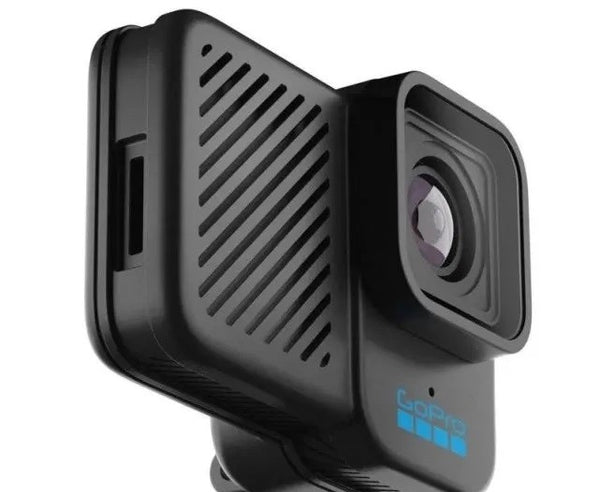 Previously, many users have come up with the operation of tying GoPro to UAVs. In response to this demand, GoPro released a new HERO10 Black Bones action camera! A fall into the pit, a gain in your wit GoPro will compete with DJI in a smarter way this time.
GoPro HERO10 Black Bones is not a traversing machine, but a special camera for traversing machine, which helps GoPro to take advantage of the technical advantages in the field of action cameras, while avoiding the shortcomings in the field of UAVs.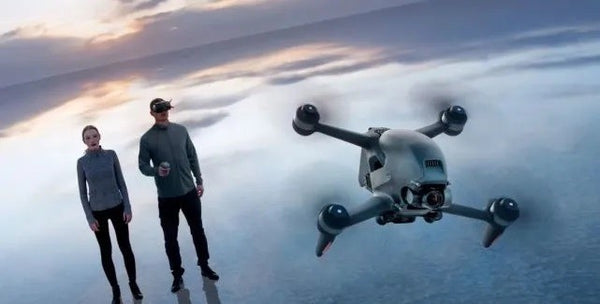 In fact, the standard version of the GoPro camera has often been installed on the flight camera before, but because it has not been specially optimized for flight, it is not a perfect solution. Therefore, pilots often need to modify themselves, such as removing some parts to reduce weight. GoPro HERO 10 Black Bones, on the other hand, natively solves the pain points of users. Although it is not the first, it is also a new attempt.
HERO10 Black Bones has made bold subtractions, removing front and rear screens and other unnecessary components in addition to retaining the core components of the original GoPro, such as sensors, lenses and processors. Because when flying, the pilot monitors the picture through the image transmission display or eyepiece.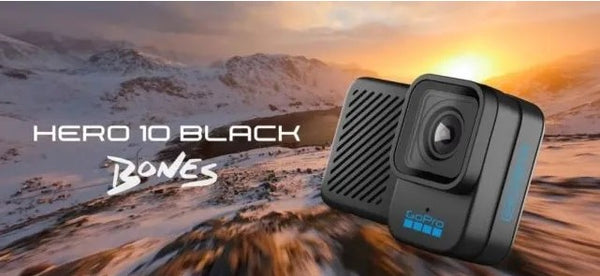 In addition, the machine has also made great efforts in heat dissipation. The camera is equipped with a large ventilation device, which can effectively cool the camera during operation to prevent overheating. In the past, users often had overheating problems when using GoPro with crossing aircraft, especially during takeoff and landing. In addition, according to earlier reports, the original HERO10 is also prone to overheating shutdown after 20 minutes of shooting, so this improvement is also important.
The improved HERO 10 Black Bones weighs just 53 grams, which is two-thirds lighter than the original HERO 10. It's also GoPro's lightest camera ever, and the lighter weight also gives you a longer battery life. GoPro says the machine uses a standard FPV connector and can be quickly installed on a variety of traversers.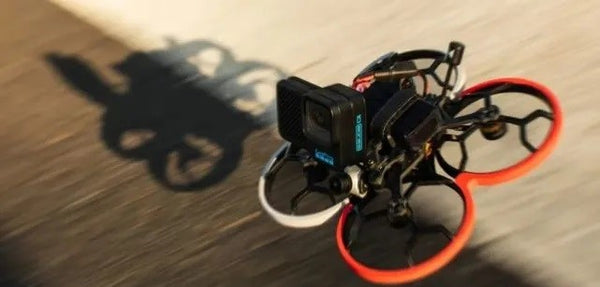 In terms of video capability, the machine can shoot 5K/30p, 4K/60p and 2.7K/120p, which is superior to DJI FPV. Over the past year, traversing machine shooting has become a new outlet for film and television production. Large traversing machines with film machines have been used for film shooting, and more and more advertisers (such as Tesla) have begun to use traversing machine videos to show themselves. This upsurge is also coming in the field of consumer traversing machines, and users will be more and more concerned about picture quality, which is also the competitive point expected by GoPro.
In terms of control, GoPro HERO10 Black Bones can provide a variety of ways, in addition to the body buttons, it also supports Quik APP, GoPro remote control, GoPro Labs two-dimensional code or UAV remote control. GoPro also takes into account that the camera is easy to blow up, saying that the lens cover of the camera is replaceable, and that it is compatible with third-party ND filters.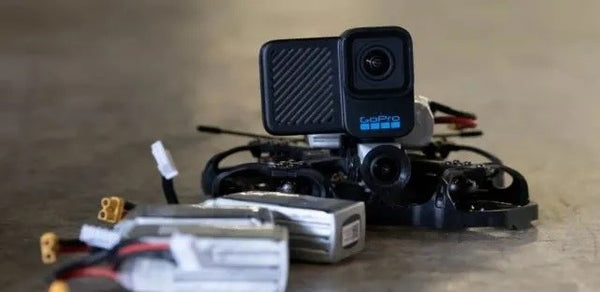 Finally, of course, there's the price. The new phone is priced at $400, plus $100 if you need ReelSteady software. It's currently only available in the United States. The GoPro HERO10 Black Bones can be seen as a clarion call for GoPro to further penetrate the market segment. According to earlier reports, GoPro will also add two other models next year, including cameras for professionals.