The German Red Dot Design Award is an internationally renowned creative design award. The selection criteria are extremely harsh. It is evaluated by an independent expert group from all over the world. It is recognized as the recognition symbol of international creativity and design. It is the honorary peak of the world design awards. Winning such awards means that product design and quality have been "authoritative". The award-winning works will also become the design benchmark of the same category.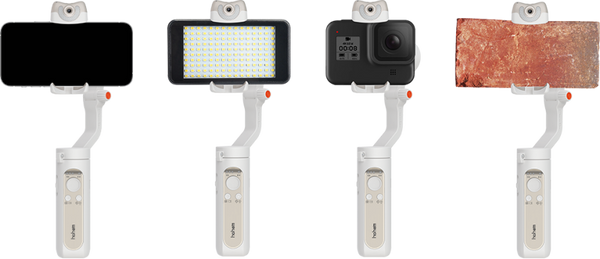 Hohem, a national high-tech enterprise deeply engaged in the field of intelligent imaging, has launched the world's first mobile phone stabilizer with face tracking, opening the track of intelligent development of handheld stabilizer. Hohem V2, which won the Red Dot Award, is Hohem's continuous innovation in promoting the intelligent development of mobile phone stabilizer.
Hohem V2 features a built-in camera with patented AI visual sensing technology hardware and customized AI processing algorithm, which can achieve fully automatic face tracking shooting and gesture recognition, breaking through the limitations of mobile phone stabilizer industry intelligent follow-up shooting limited by APP. Due to its excellent compatibility, the product can be compatible with a variety of software and hardware. Even if a brick or a piece of wood is clamped on the machine, it can carry out AI follow-up shooting, and it can really be turned on and used.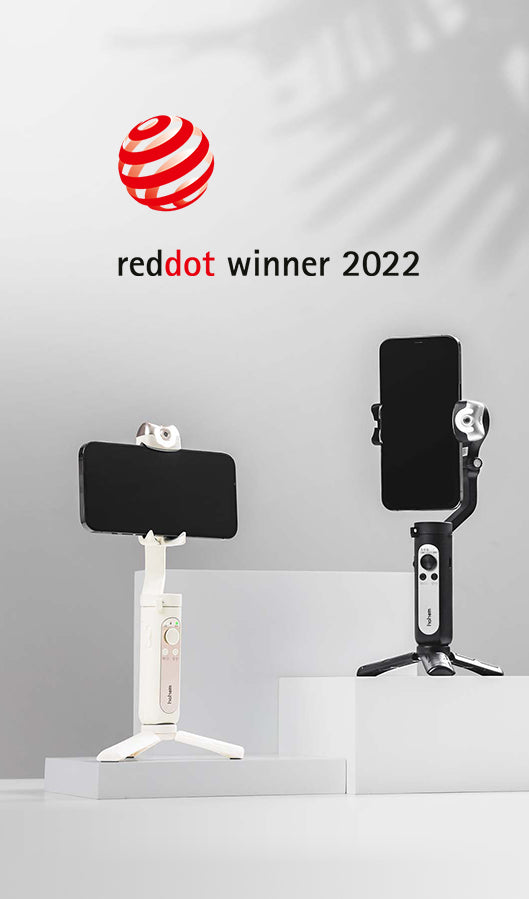 Not only that, Hohem V2's AI follow-up is not a simple face follow-up, but can recognize the outline of the user's body, even if the user's back is facing it, it can also be followed. Hohem V2 also has gesture control shooting function, without touch screen buttons, it can also be operated from a long distance: one hand than "OK" to start shooting, stretch out five fingers, the machine can recognize and close the shooting. The high degree of convenience makes it suitable for emerging video creators and live users.
The stabilizer head designed with owl bionics has high AI recognition, fast tracking speed and automatic following function. The surrounding light and the unique diamond prism create three adjustable natural soft lights to meet the needs of users for different lights and improve the quality of video shooting. Developed iSteady4.0 three-axis physical anti-shake algorithm, depth optimized lens FOV design provides accurate visual recognition, providing a great degree of freedom for video shooting.
Hohem's innovation continues to uphold the brand mission of "integrating intelligent technology into high-quality image shooting, so that people can record and share every beautiful moment in life more happily and freely", providing users with more valuable intelligent image shooting experience. Hohem V2 won the "Red Dot Design Award" in Germany in 2022 and was recognized by the international market. In the future, Hohem will continue to "take user thinking as the cornerstone, take hard-core innovation as the self-drive, and provide users with super-value experience".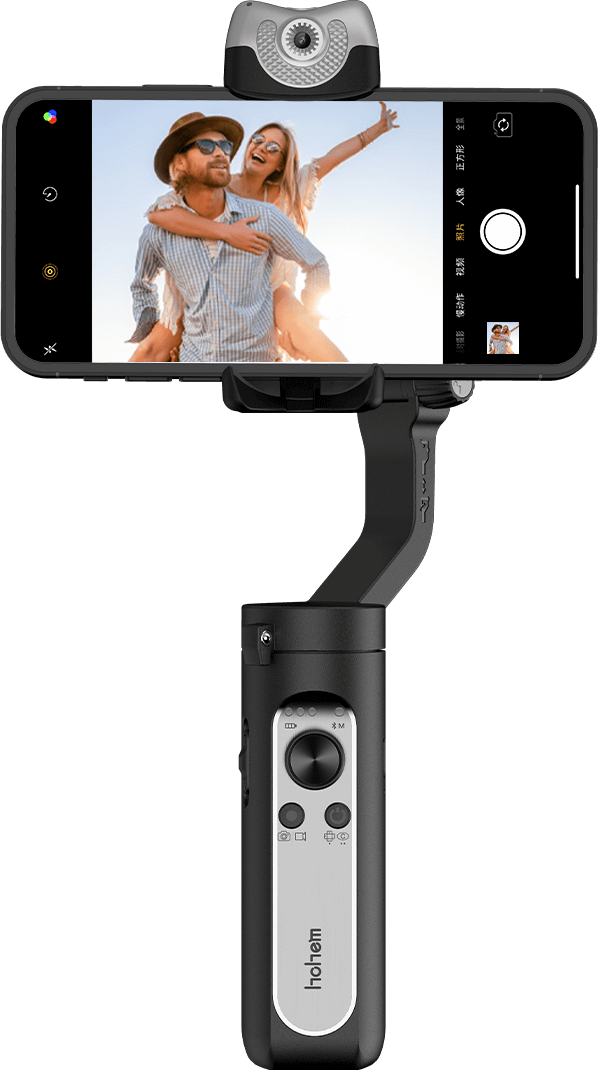 Founded in Shenzhen in 2014, Hohem is committed to high-performance intelligent image stabilization system products, and is a national high-tech enterprise integrating independent innovation, research and development, production and marketing. User innovation in pursuit of the ultimate experience, providing revolutionary intelligent imaging products with excellent performance and experience. It has successfully launched a number of stabilizer products around smart imaging terminal devices, such as mobile phones, action cameras, and professional SLR cameras, and its sales cover more than 50 countries around the world. It is the Best Seller of Amazon and other sites.