Major manufacturers continue to work hard to make smartphones gradually replace digital cameras, and brands have released a variety of mobile phone selfie sticks. Not to be outdone, Huawei, as a major mobile phone manufacturer, recently released a selfie stick CF15 PRO with a four-button mini remote control, which supports 10-meter remote control. The remote control also integrates complex functions such as shooting, focusing, switching front and rear cameras, starting the camera under the screen-off lock screen, and switching video/camera modes. It can be said to be the "new benchmark" of the current mobile phone selfie stick.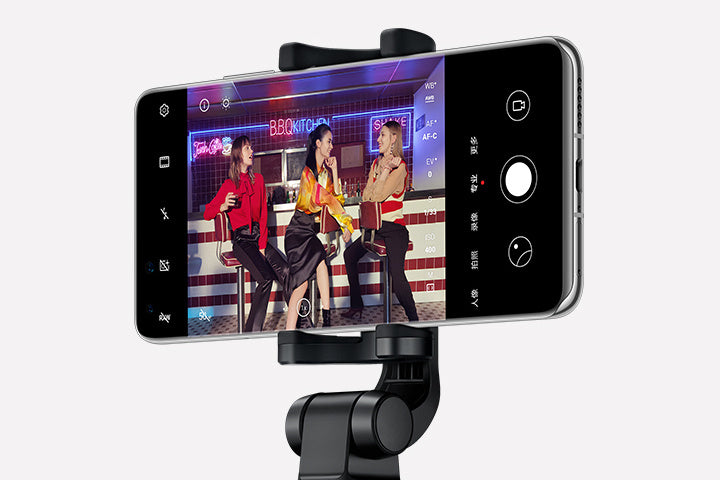 With Huawei mobile phone (compatible with Hongmeng system), you can use the zoom button and switch button/switch button of this selfie stick, which needs to adapt to Huawei EMUI10.0/Honor MagicUI30 and above mobile phones.
Huawei CF15 Pro zoom button requires the phone camera to support the zoom function. It is worth mentioning that when the screen of the mobile phone is turned off, the camera can be directly started by the dual-machine switch key/switch key, while the shooting mode can be switched by double-clicking the switch key/switch key, which is convenient and fast, and helps self-timer to control easily and shoot freely.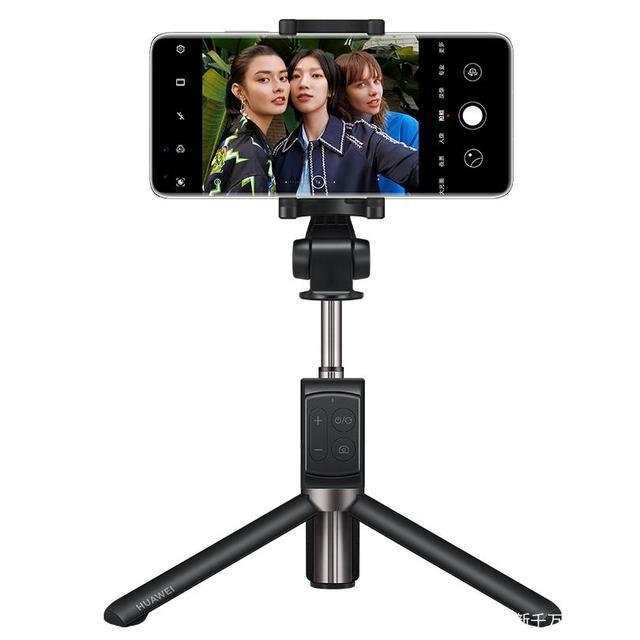 Inspired by the pairing design of Apple airpods, Huawei has added the function of close pairing and one-button connection to this selfie stick. There is no need to worry about the tedious operation steps of pairing and connection. Just turn on the remote control, and the phone will automatically pop up to prompt the connection.
The bottom of the Huawei CF15 Pro selfie stick is also equipped with a folding tripod design and a remote control, which makes it easier to record blockbusters. According to actual measurement, whether it is multiple focal length shooting or special mode shooting (time-lapse photography, streamer shutter), the tripod selfie stick can bring a stable shooting experience.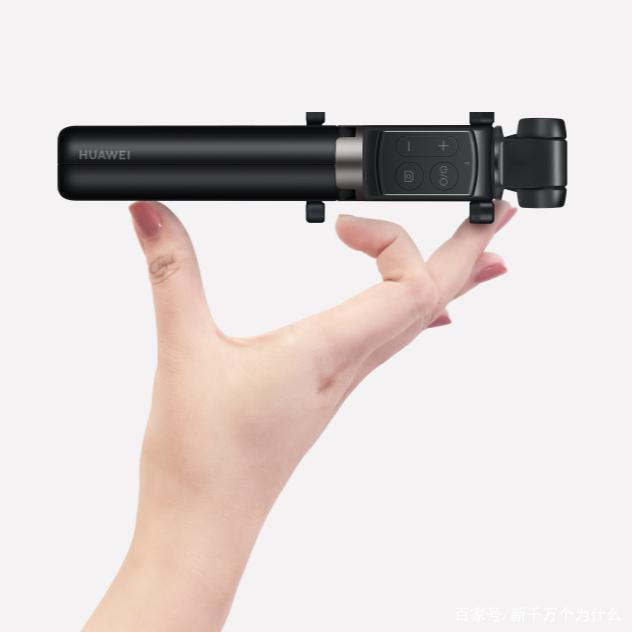 The compact ergonomic design of the Huawei CF15 Pro, which can be held in one hand, makes the selfie stick about 18.6 cm long and weighs about 168 G in black and 175 G in white, so it can be easily stored and taken out.
Huawei CF15 Pro selfie stick is also designed with 360 ° free rotation function, which makes the perspective more comfortable and the composition more diversified.
The selfie stick is made of anodized aluminum as a whole. The telescopic part is designed in five sections. When it is fully opened, the length can reach 64 centimeters. The anti-skid plastic wraps the grounding part of the tripod, which increases the stability of the tripod.
On the whole, compared with other brands of products, Huawei's selfie stick really has epoch-making significance. Making good use of the four-button remote control will make taking pictures more effective, suitable for travel, daily self-portraits, live Internet celebrities and other scenarios!