Insta360
, the indispensable recording equipment for outdoor players, is one of the most popular outdoor action camera brands. On March 24, Insta360 broke through the innovation again and released the new action camera ONE RS. It has more powerful functions and more diverse playing methods. It can shoot 360 ° panoramic films with a strong sense of shock, as well as wide-angle films. Just change the lens to meet your full-scene shooting needs.More detail
here
.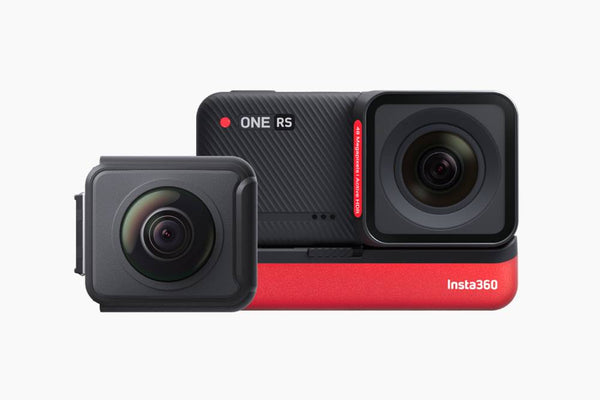 With three unique lenses, the ONE RS is an upgraded version of the previous ONE R, which improves audio and visual quality and extends battery life. The new 4K Boost lens captures 4K video footage at 60 FPS and still images at 48 megapixels. The included firmware is compatible with the previous ONE R, and there is an option to replace the Leica 1-inch 5.3 K lens.
The original ONE RS lens provides a 360-degree view with 5.7 K resolution and horizontal lock function. Active HDR and FlowState stabilization for smoother motion capture; and updated touchscreen preset preferences without editing 。 Meanwhile, the app included with ONE RS also offers features such as built-in slow motion and panorama mode. In addition, the action camera is 16 feet waterproof and protected against overheating, and is currently available at the Insta360 online store.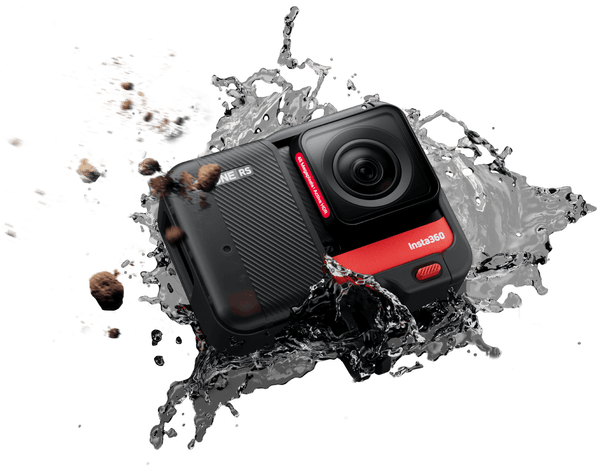 Insta360 ONE RS features:
Designed in conjunction with Leica, the 5.3 K one-inch sensor lens has the largest sensor size in a current action camera. Capable of shooting 5.3 K wide-angle films, with moving details and vivid colors. Even at night, it can make the night appear colorful.
FlowState shockproof RS with wide-angle lens, more straight out of FlowState shockproof movies, without editing, the effect of stabilization can be shot at any time.
Rotate the lens at will, and the horizontal correction can always keep the horizon level.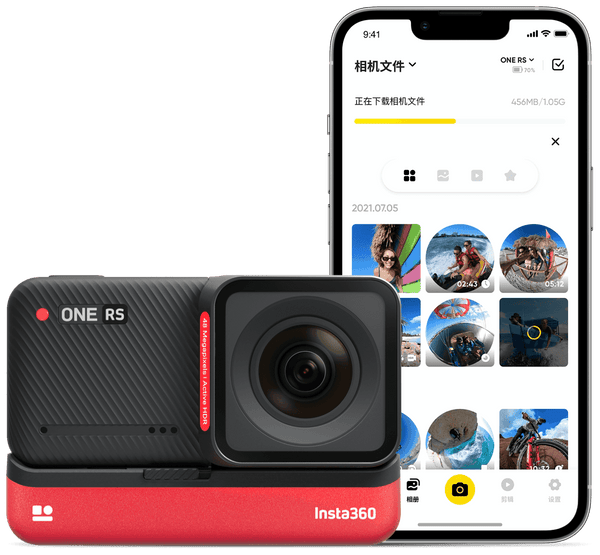 With the active HDR mode of 4K wide-angle enhancement lens, dynamic shooting can also firmly stabilize the film picture, while retaining highlights and shadow details, the picture is particularly vivid.
Use a 4K enhanced lens to make up to 8x slow-motion movies, or use a panoramic lens to shoot 4x slow-motion pictures to make slow-motion a little slower.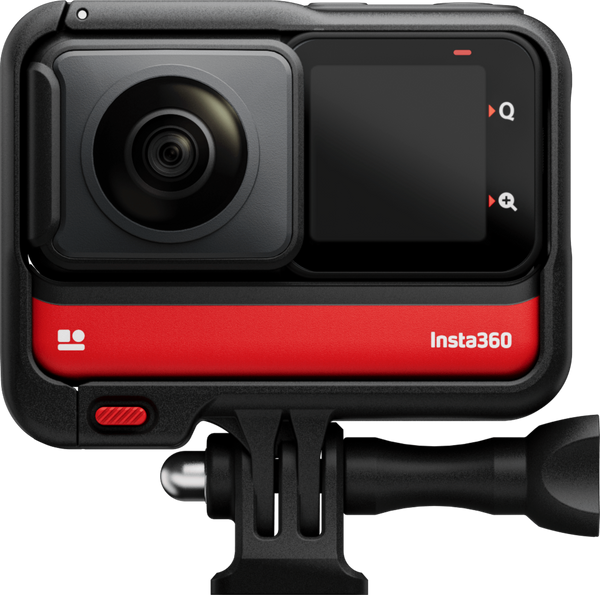 It supports 5 meters waterproof, so you don't have to worry about shooting underwater. The special modular connection design ensures the durability of the camera, even in high-intensity sports, there is no need to worry about shooting performance. The built-in heat dissipation design of the protective frame can effectively reduce the heat of the camera and help the camera better dissipate heat. Press the bottom button, and the protective bezel pops off the side, easily sliding out of the camera for a quick lens change.
Faster WiFi transfer, 50% faster. Host hardware upgrades, Wi-Fi file transfer speeds up, making transfer and editing faster and more convenient.
A new microphone is added to the ONE RS host, which makes the radio clearer and improves the anti-wind noise algorithm to easily filter the surrounding noise. The protective frame is equipped with windproof cotton, which can resist wind noise and filter the surrounding noise.
New 2.7x digital zoom, zoom while shooting, easy composition of perfect blockbusters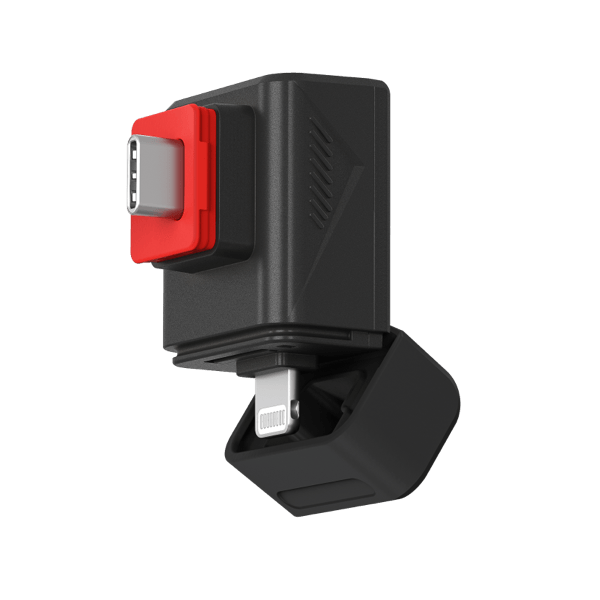 Technical Specs:-
> Lens aperture: F3.2     
> 35mm equivalent focal length: 14.4mm     
> Photo format: JPG, RAW     
> Movie format: MP4
> Photo mode: normal photo, HDR photo, interval photo, super night scene
> Weight: 163 G         
> Size: 78.7x55.7x47.2mm     
> Duration: 84 minutes
> Maximum video bit rate: 100Mbps
> Bluetooth: BLE5.0           
> Wi-Fi: 5G (standard range approx. 20m)       
> USB: Type-C       
> Micro SD card: UHS-I V30 speed level and above recommended
> Battery capacity: 1445 mAh     
> Charging method: Type-C USB           
> Charging time: 65 minutes (power off)