On June 15, DJI held the DJI PRO 2022 new product release conference, and officially released the new generation of flagship handheld stabilizer
DJI
DJI RS 3 Pro. The price is $869, and the package price is $1099, including Ronin image transmission, focus motor, extended version of the lower fast-loading board and other accessories.More details Click
here
.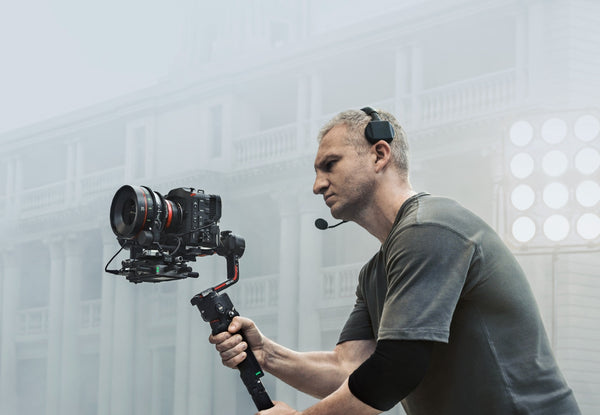 In terms of ID design, DJI RS 3 Pro uses an extended carbon fiber shaft arm to carry Sony FX6, Canon C70 with 24-70 mm F2.8 lens and other combinations, weighing 1.5 kg and bearing up to 4.5 kg. The PTZ pitch axis is equipped with front and rear fine-tuning knobs, which can achieve millimeter-level adjustment when replacing cameras or lenses.
It is worth mentioning that in order to reduce the difficulty of focusing in hand-held shooting, Ronin 4D's LiDAR laser focusing technology has also been applied to RS 3 Pro.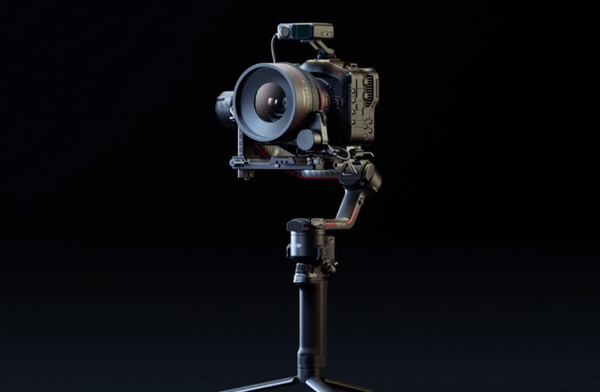 According to reports, the new LiDAR Focus Rangefinder (RS) can project 43200 ranging points, up to 14 meters detection distance, while adding a built-in camera with an equivalent focal length of 30 mm, with a field of view of 70 degrees.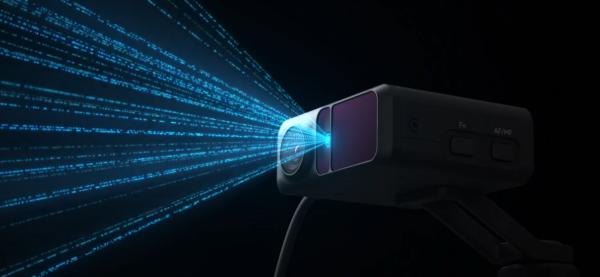 At the same time, the laser tracking system includes two focusing modes. In wide-area focus mode, the focus rangefinder will automatically identify the subject and track the focus; in free-point focus mode ? Support manual box selection or click to focus on the subject.
DJI RS 3 Pro is equipped with a new focus-following motor with a maximum torque of 1 N · m and a noise reduction of 50%. The new generation of intelligent focus-following Pro can read image information directly through the built-in camera of LiDAR rangefinder without the help of Ronin image transmission (original Hawkeye image transmission).Dji said that the LiDAR rangefinder has the same self-developed chip as Ronin 4D, which is 60 times more powerful than Ronin's intelligent follower 3.0.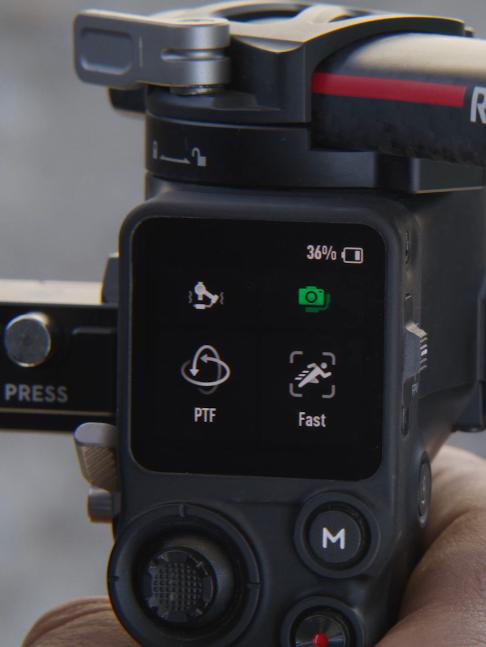 In other aspects, Dajiang RS 3 Pro uses a 1.8-inch OLED touch screen, which can switch three modes of translation following, dual-axis following and global following, with a maximum endurance of 12 hours and support Bluetooth 5.0. It is equipped with RSA accessories expansion interface/NATO interface, cold shoe interface, image transmission/LiDAR rangefinder interface (USB-C), RSS camera shutter control interface (USB-C), etc.
Technical Specs:-
In the Box (RS 3 PRO)
> Carrying Case × 1
> Gimbal × 1
> BG30 Grip × 1
> USB-C Charging Cable (40 cm) × 1
> Lens-Fastening Support (Extended) × 1
> Extended Grip/Tripod (Metal) × 1
> Quick-Release Plate (Arca-Swiss/Manfrotto) × 1
> Briefcase Handle × 1
> Multi-Camera Control Cable (USB-C, 30 cm) × 1
> Screw Kit × 1
In the Box (RS 3 PRO COMBO)
> Carrying Case × 1
> Gimbal × 1
> BG30 Grip × 1
> USB-C Charging Cable (40 cm) × 1
> Lens-Fastening Support (Extended) × 1
> Extended Grip/Tripod (Metal) × 1
> Quick-Release Plate (Arca-Swiss/Manfrotto) × 1
> Briefcase Handle × 1
> Multi-Camera Control Cable (USB-C, 30 cm) × 1
> Screw Kit × 1
> Lower Quick-Release Plate (Extended) × 1
> Phone Holder × 1
> Focus Motor (2022) × 1
> Focus Motor Rod Mount Kit Combo × 1
> Focus Gear Strip × 1
> Ronin Image Transmitter × 1
> Lens-Fastening Strap × 1
> USB-C Power Cable (20 cm) × 1
> Mini-HDMI to HDMI Cable (20 cm) × 1
> Mini-HDMI to Mini-HDMI Cable (20 cm) × 1
> Mini-HDMI to Micro-HDMI Cable (20 cm) × 1
> Hook-and-Loop Strap × 3