Ask any photographer about the photography gears used, the first equipment mentioned will be a tripod. The primary purpose of a tripod is the solid support and stability it offers to the camera. In fact, with the immense popularity of vlogging, a tripod is a game changer. Marsace PT-15 is a professional
lightweight tripod
that can play a major role in professional photography.
Those who have always searched for a professional tripod that is lightweight and functional are encouraged to check out this product. It is loaded with some of the most modern features that helps it to stand apart from the others that are available.
Top Features of the Marsace PT-15
Reliable and Convenient to Use - The makers have ensured that the device is reliable and sturdy enough to offer complete support to the users. Tripods can be placed on uneven grounds or in positions where their stability might be a problem. The makers have ensured that this device doesn't fail under any circumstance.
Adjustable Center Axis Angle without Lifting - When carrying a tripod there is often a need to move it from one place to another or from a position to another. Marsace pt-15 is designed with an adjustable center axis that makes it easy to change its position without having to lift it.
Adjustable Tightness for Safety - Keeping in mind the fact that users might worry about the safety of the Tripod, there is an additional feature provided. It is possible to adjust the tightness for safety. Thus, if the camera does not fit well or seems to be at risk, it is possible to adjust the tightness of the tripod so that it stays safe.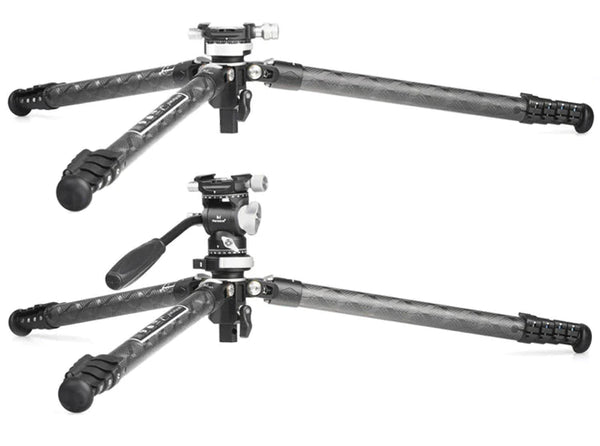 Expanding Accessories for Versatility- The tripod is available with different accessories and each can be expanded. This adds to the convenience of the users.
Low Angle Shooting - Photographers and videographers shoot in different positions and scenarious. Low angle shooting is something that they look forward to and without a good Tripod stand this is impossible. With Marsace PT-15, low angle shooting is possible and easy. The user simply need to use matching tools that will loosen the screws. It will help in removing the center shaft that is quite long. The shorter center shaft is available which is just perfect for ground photography.
Setting up is Easy and Quick - The best part is that the user doesn't have to struggle with the setting up process and it can be done quickly and easily. The legs of this tripd can be easily set. There are three different gear support angles that help in setting up the tripod as and when needed. There is no kind of formal training or knowledge needed.
Designed with Expansion Holes - The Tripod is designed with Alai Positioning holes that offers stability during installation. The detachable foot nails can further help the user in setting up the tripod. These steel nails can be bought separately.
Marsace PT-15 is one of those launches which is expected to help professionals and amateurs easily. Lightweight tripods can make work easy and convenient in many ways. These add value and help in saving time as they can be setup quickly.
Who Needs Marsace PT-15?
It is often seen that customers are confused and worried if they need the product or it will be another fancy item for them. So, for all those who are in dilemma, here are some of the best reasons why Marsace PT-15 will make a difference.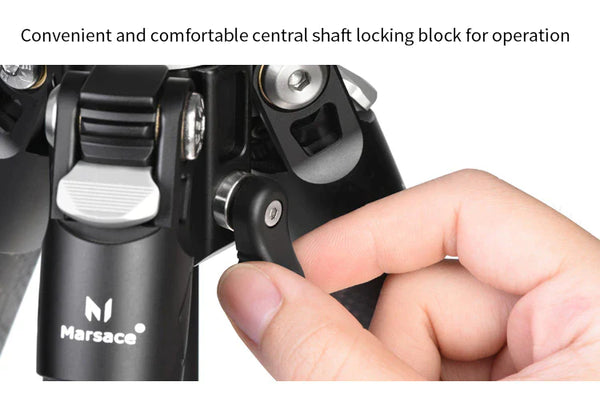 Professionals in Search of Lightweight Devices and Portability - If you are a professional photographer or videographer, you need not be told about the hassles of carrying all gear and equipment to a location. No wonder, people look for portable and lightweight products. Marsace PT-15 offers great portability and can be easily carried to different locations. Thus, it is a must-have device for all those who need a portable tripod stand.
Those who Need Stable Captures and Videos – Tripods are popular because of the stability they offer. Users who must hold cameras or devices during shooting often face problems related to sudden hand movements or blurred images. When a camera is fixed on a tripod and placed in a certain position, the hands of the professional remains free. Besides, the shots captured are quite stable and with great clarity. It will certainly improve the quality of the footage.
Go ahead and purchase the product which will definitely help to improve the quality of your videography. To know more, please visit - Marsace PT-15 Light weight Tripod
About Marsace:
Marsace is a leading professional photographic equipment designer and also manufacturer in China. They offer a wide range of products - their primary products include a variety of Tripods, Panheads, Quick Release Plates and much more. All products are known for the utility and quality.