The
Vimble 3SE three-axis mobile phone stabilizer
, another member of the Feiyu Vimble mobile phone stabilizer series, was officially launched.
Specially designed for mobile phones, the body is light and compact, foldable storage design, easy and portable, whether it is video creation or VLOG shooting, move with your heart, wonderful shooting.
With ultra-high performance three-axis 
gimbal stabilize
, any scene can be shot freely. In-depth cooperation with Huawei, Glory, Millet and other mobile phone brands, adapted to the vast majority of mobile phone models on the market, but also can expand the fill light and AI tracking module, unlock more novel ways to play, easy to start shooting blockbusters.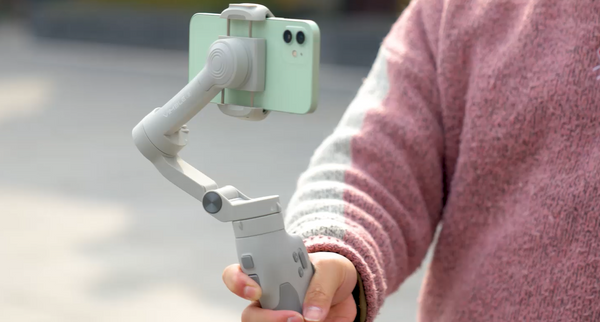 The Feiyu Vimble SE is specially designed for mobile phones. It is compact and portable. It does not need complicated leveling steps. It is easy to shoot large films. It can also intelligently identify the scene, lock the focus of the picture, shoot short videos or create Vlogs at will, and shoot freely.
Lightweight and portable
Vimble 3SE is exquisite and compact, with classic elegant gray color matching, which combines beauty and strength. Foldable form design is used for easy storage and simple travel. Unfold and use without missing every wonderful moment.
Take control
The layout of the fuselage is reasonable and the key functions are rich. Four-way rocker (to control the direction of the lens and photo album selection), dial key (to adjust the focus/focus), dial function switch key (to switch the focus/focus mode).
Stability comes from strong strength
Vimble 3SE uses Feiyu's latest generation of gimbal stabilization technology, with excellent anti-shake strength, walking and running shooting, the picture is still stable and smooth.
The body is made of high-strength materials, with high-precision brushless motor, the maximum load can reach 260 G, easy to carry all kinds of common models on the market. The three-axis stabilized gimbal is used to keep the posture static in motion, with efficient anti-shake and worry-free creation.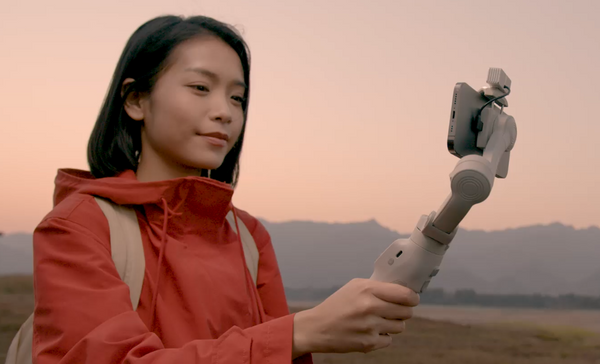 Vlog shooting tool
Accompanying records, shoot what you want,
The Vimble 3SE is ergonomically designed with resilient rubber in the handle. Provides a comfortable grip while bringing a smooth and stable picture. As a professional equipment for Vlog shooting and creation, Vimble SE can switch between horizontal and vertical screens with one key to meet the requirements of various video platforms.
Connect Feiyu ON APP for more professional functionality
Intelligent follow, lock the focus of the picture.
As long as you select the target lightly, you can firmly lock the main character of the picture, and you don't have to worry about blurring the focus when you move at will, and the shooting creation is smart and silky.