More possibilities for creation
Blink500 Pro B8
officially released,Although Saramonic Blink500 Pro B8 looks ordinary, many design functions are not available in similar products on the market, which can adapt to many different use needs. It can be used by cameras, Android phones or Apple phones. The Blink500 Pro B8 has a clip design that is very popular nowadays. The transmitter can be easily hung on our neckline, eliminating the trouble of external collar clip. The receiver clip can also be directly clipped on the hot shoe of the camera.
Saramonic is a manufacturer focusing on the field of audio, with a wide range of products to meet the different needs of different groups of people. As a sound receiver, the sound quality of a microphone is obviously a very important part. Saramonic
Blink500 Pro series
has a good sound quality, in addition to full sound, high degree of reduction, to meet indoor and outdoor video radio is no problem at all.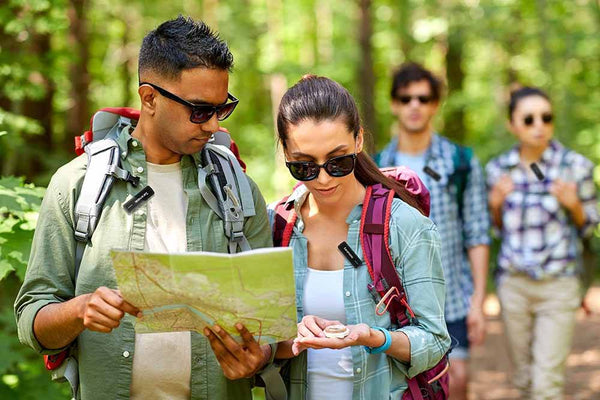 Features:-
① One receiver and four transmitters to meet your more radio needs
② 2.4GHz wireless transmission signal is more stable
③ Built-in omnidirectional microphone radio is more professional
④ 6-gear gain adjustment provides one more choice for the profession
⑤ Smart LED indicator mode with clearer power
⑥ OLED screen is clear, simple and brighter
⑦ Single/double channel free switching supports monitoring, which is more reassuring.
⑧ Endurance lasts for 8 hours.
Gain Control, Mute Function:-
The Blink500 Pro B8 features a gain control and mute function to tailor the mic's sound and performance to get an optimum recording.
Four-Channel Wireless Microphone:-
The Saramonic Blink500 Pro B8 is an incredibly lightweight ultra-compact, and easy-to-use four channel wireless microphone system for up to 4 people, including four
Blink500 Pro TXS transmitters and one Blink500 Pro 4Rx receiver.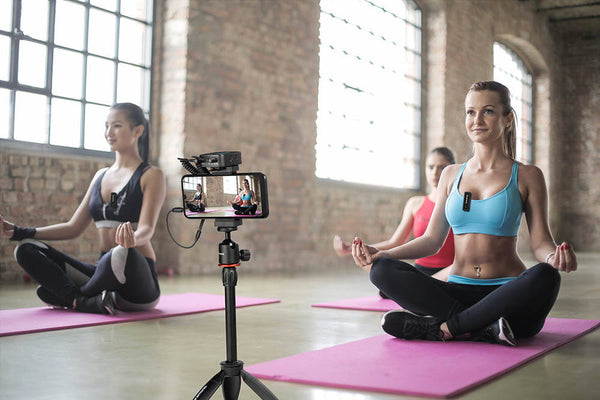 Intelligent LED Indicators:-
Blink500 Pro TXS features intelligent LED indicators,
allowing users to see vital information and battery life at a glance.
Vivid High-contrast OLED Display:-
Vivid OLED display allows you to check vital information and battery life at a glance.
Great Sound Made Easy:-
The Blink500 Pro B8 transmitter features a built-in omnidirectional mic delivering dynamic, crystal-clear sound that allows you to clip it easily to your clothing or collar and free your hands.
The Blink500 Pro B8 system operates on the:-
interference-free 2.4GHz spectrum and automatically hops channels to avoid static noise and audio dropouts, giving you an impressive range of 164 feet(50 meters)in open area.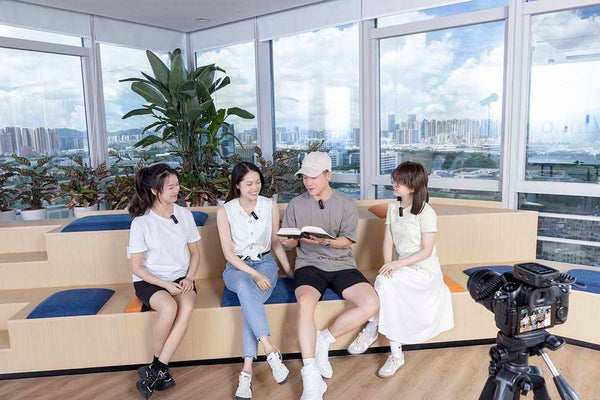 Mono/Stereo Mode Switchable:-
The Blink500 Pro B8 receiver supports mono/stereo output modes. It can also output four separate audio trackswhich is convenient to edit in post-production.
Ultra-Long Battery Life:-
The Blink500 Pro B8 receiver features a Li-lon battery with up to 8 hours runtime and a USB-C power port to charge or even charging while in use.
Universal Compatibility:-
The Blink500 Pro B8 receiver features a 3.5mm output
coming with 4 cables, allowing the system to work perfectly with DSLR, mirrorless,video cameras, smartphones, tablets, computers, recorders and more.