DJI OSMO ACTION is an action camera that supports 4K HDR, 4K/60fps video capture. It has 8x slow motion and 120 seconds long exposure. It can be worn and transferred flexibly. Not afraid of heat and cold, 11 meters bare machine waterproof. It can realize the functions of one-key shooting and recording, fast mode switching and so on. It is also an action camera suitable for VLOG video shooting.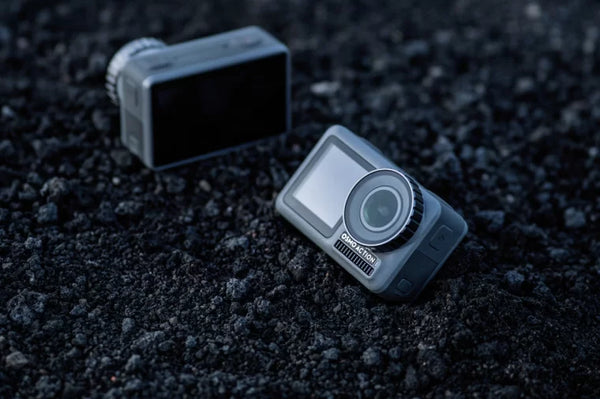 When it comes to action cameras, GoPro must be indispensable. For VLOGGERS, GoPro's use of self-timer VLOG is still a little unsatisfactory, that is, GoPro currently has no way to see the shooting effect when shooting at the end. This is also one of the reasons why it is very important to have a flip screen in many VLOG camera selection techniques or camera recommendations. However, DJI OSMO ACTION action camera solves this problem very well, because it has two screens, front and back.
The front screen is DJI Osmo Action different from other cameras in appearance, which distinguishes Osmo Action from other action cameras, especially when shooting Vlog videos. The "big screen" is only 1.4 inches, but compared with the black and white screen of the GoPro action camera, the front screen of the Osmo Action is really big. The pixel density reaches 300 PPI, and the picture display is not blurred.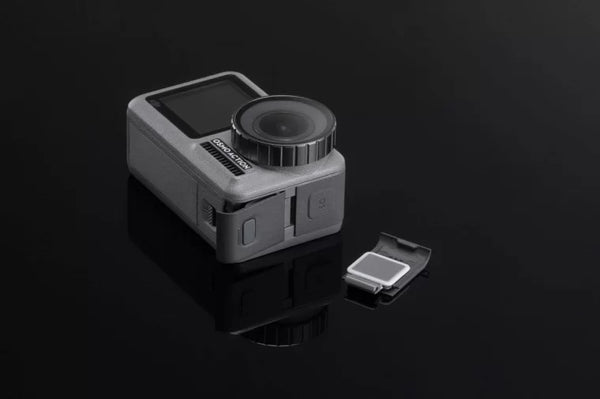 VLOG video itself is the lens of most scenes is facing yourself, and if there is no real-time display of the mirror screen, although it belongs to the wide-angle may not appear to not shoot their own situation, but it is very difficult to judge whether people are in the center of the picture, so even if they have not shot VLOG. If you don't believe me, you can really experience it if you take a selfie with your mobile phone.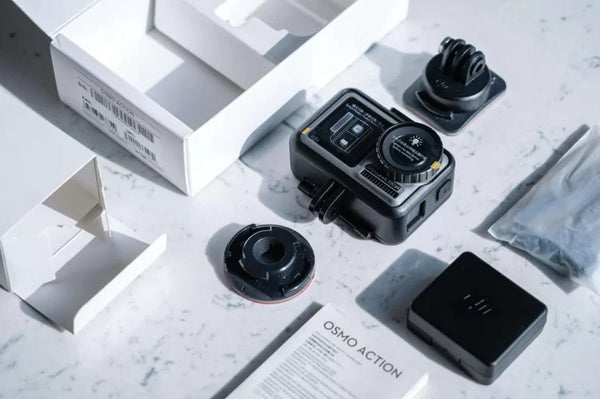 Of course, you don't have to worry about the instability of the DJI OSMO ACTION, there are too many up owners in Station B to do the evaluation, anti-shake stability and GoPro are basically equal, as a motion camera, these are also basic functions. Like GoPro's HyperSmooth, RockSteady takes the most erratic camera motion and converts it into a buttery smooth lens. With the limited time we've had with the camera so far, we can't say for sure if the RockSteady is really as good as the HyperSmooth, but it provides gimbal-like stability for handheld shots and maintains a perfectly flat field of view when panning.