Are you still worried about the lack of suitable live pickup equipment in front of the screen? Have you ever been affected because the microphone audio cable is too short? In order to solve this problem, Saramonic  officially launched an upgraded version of SR-MV2000,
SR-MV2000W
desktop USB microphone! The upgrade introduces a number of new features, including the first wireless connectivity technology for desktop microphones!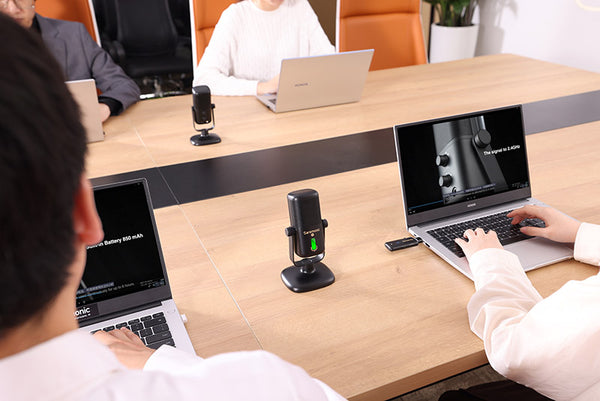 The SR-MV2000W desktop USB microphone uses industry-leading 2.4GHz wireless transmission technology to provide excellent audio quality with stable low latency and wireless transmission distance up to 60 meters. At the same time, it also supports the use of wired connection, providing users with one more choice, so that recording is more arbitrary.
The built-in 14mm electret condenser
microphone
is designed with cardioid pickup mode, which can meet the pickup needs of multi-person recording and bring broadcast-like pickup effect. In order to meet the needs of professional users, SR-MV2000W supports two modes of mono/stereo switching to achieve the flexibility of post-production, which can easily cope with both live broadcasting and instrument performance. The RX receiver is equipped with a 3.5mm headphone Jack, which can realize the free switching of real-time monitoring/playback monitoring and effectively guarantee the recording quality.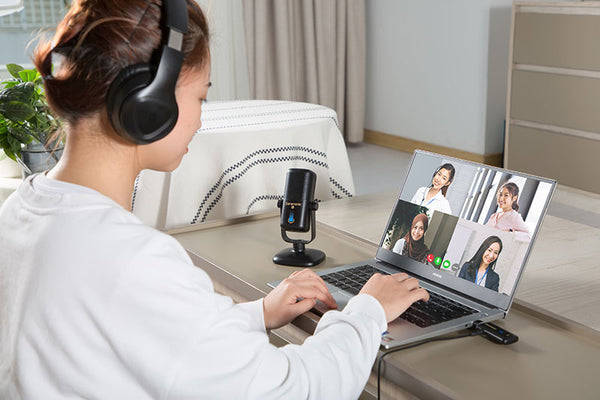 The SR-MV2000W is designed with a built-in lithium battery with a capacity of 800mAh, which can provide up to 6 hours of battery life, away from low battery anxiety. More importantly, it is equipped with 5/8 nut holes, which can be quickly switched between desktop and cantilever, no longer limited to desktop use, unlocking more recording occasions.
SR-MV2000W does not need to install any driver when it is used. It can automatically identify the equipment only after it is connected to the equipment, so as to realize the operation of rapid selection and switching. It can be effectively compatible with many kinds of mobile phone software, such as Tik Tok, Kuaishou, National Karaoke, Singing Bar, Station B, etc., to meet a variety of recording needs and be more widely applicable!