On July 28, Saramonic's new 2.4GHz dual-channel wireless microphone Blink500T2 was officially released. As a dual-purpose wireless microphone for daily and professional fields such as video production, interviews and speeches, what is the difference of Blink500T2?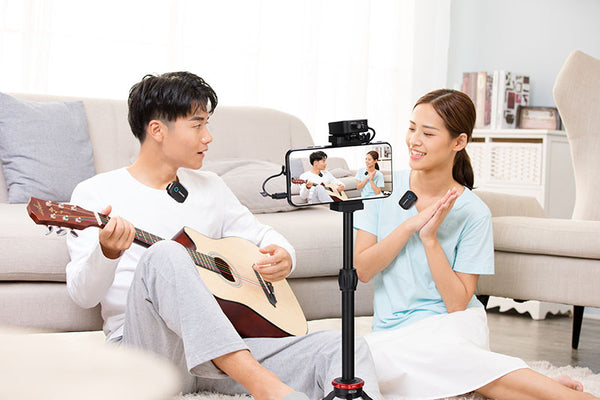 · Stable anti-interference and restore good timbre
With 2.4GHz wireless transmission scheme, it has strong anti-interference ability and no fear of signal interference. The wireless transmission distance can reach 100 meters (barrier-free transmission), providing you with clear and stable radio quality.
· Real-time monitoring improves efficiency
Equipped with 3.5mm headphone Jack, it supports real-time monitoring, ensures the accuracy of audio, reduces the work of post-modification, and makes recording easier.
· Excellent sound quality professional recording
The built-in professional omnidirectional microphone provides 48 KHz sampling rate and 20 Hz-20KHz full-band sampling, which brings more full high-resolution sound quality.
· 2.5 hours of charging for most of the day
With a built-in rechargeable lithium battery, the TX transmitter lasts about 12 hours and the RX receiver lasts about 14 hours, so you don't have to worry about power.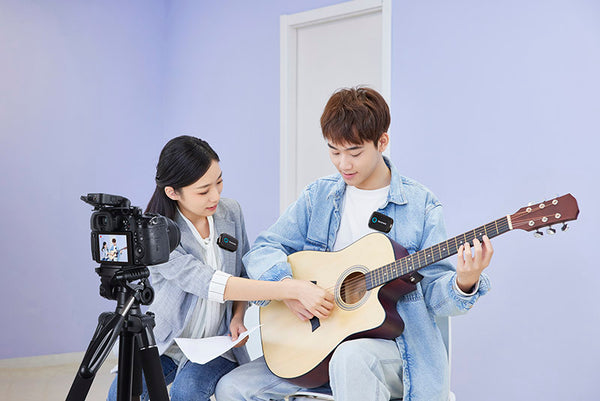 · Mono/stereo free switching
It can switch mono/stereo mode freely, unlock more use occasions, and provide one more choice for professionals.
· Multi-level gain control to record more good sound
It is equipped with 7 levels of gain, which can be adjusted freely according to different scene needs to help you record more sound details.
· Small and compact for your complete decompression
The size of TX transmitter is 60.8 × 42.5 × 16.2mm, and the weight is 34 G. The RX receiver has an external dimension of 56 × 38 × 17.4mm and a weight of 26 G. It can be easily and firmly clipped on clothes to reduce the sense of weight.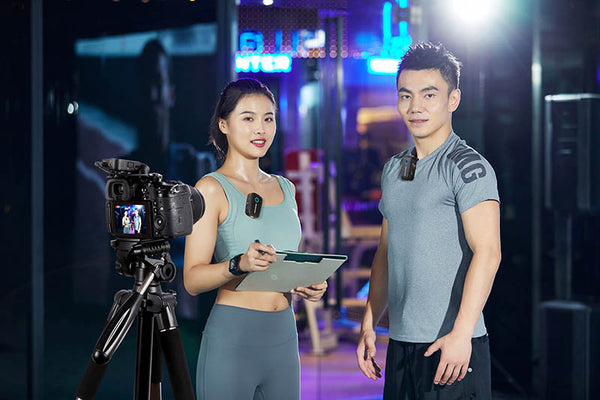 · Automatic code matching is convenient and fast
The code is automatically matched in the factory, which can be used immediately after the machine is turned on without pairing.
· Wide compatibility and strong adaptability
The Blink500T2 wireless microphone is compatible with smartphones, tablets, computers, cameras, camcorders and other audio/video recording devices.