Introducing a top-quality professional-grade tripod system that was created especially for DSLR, mirrorless, and cinema cameras. This is a super useful kit and includes a carbon fiber tripod, a ball head, a quick release plate, and a carrying bag.
The Popularity and Use of Tripod:
Buyers should never compromise on the stability of a camera. A stable camera platform that is offered by a tripod allows the user to experiment with longer exposures, great time-lapse photography, and low-light shots that may be impossible without a stable platform. This helps expand the creative possibilities and also opens up new opportunities for the best artistic expression.
There is no doubt that the basic tool for any person who loves videos and photography is a tripod. Portable and light in weight, a tripod offers great stability and steadiness when shooting. People love to buy tripods as they offer hands-free settings for shots and are just perfect for clicking photographs. Keeping in mind the requirements of the buyers, SmallRig is happy to introduce its latest heavy-duty carbon fiber tripod.
This top-quality tripod is made of high-strength carbon fiber, which ensures that it is durable and lightweight. It has a maximum load capacity of 44 lbs (20kg) and can be extended up to 72 inches (183 cm) in height. The legs of the tripod are designed in such a way that the user can lock them at different angles. This is necessary to ensure stability on uneven surfaces.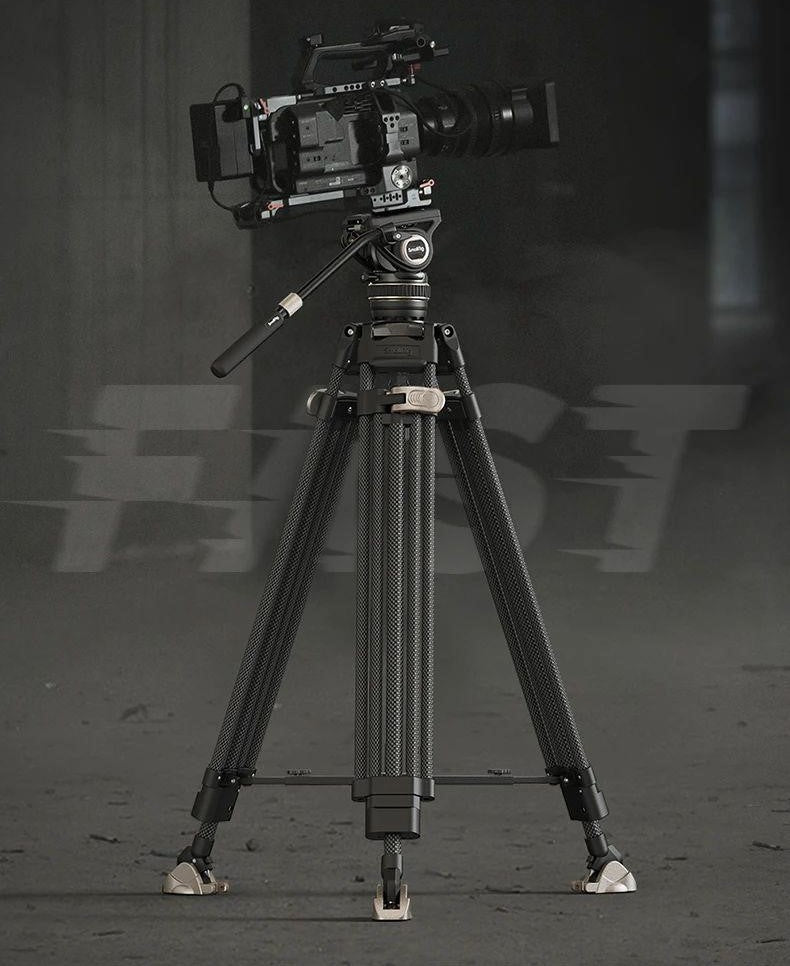 The product is available with many other interesting features, some of which are briefly mentioned below:
Strength and Durability: Tripods have to be strong and flexible because they are often used under different circumstances. This product, the FreeBlazer Heavy-Duty Carbon Fiber Tripod, is lightweight, which means carrying it is easy. However, this does not mean there will be compromises on its durability and strength. It is strong enough to handle heavy loads and be used in different harsh environments.
Offers Stable Support: Photography and videography are all about camera quality, camera positions, and stability. Tripods work primarily to offer support and stability to the camera so that the image clicked is of the best quality. This tripod is designed to offer stable support for the best professional results. It is available with multiple carbon fiber legs that are engineered with a center spreader that offers great stability. It is also effective in reducing vibration, which can hamper the quality of products.
It Offers Easy Height Adjustment: The height adjustment feature makes a tripod useful, so the makers have ensured that this movement is made easy. The product offers a one-button, one-step height adjustment so that users do not have to go through an elaborative process. Once the button is clicked, the leg section extends and the tripod moves without much noise. The entire process is smooth and quick.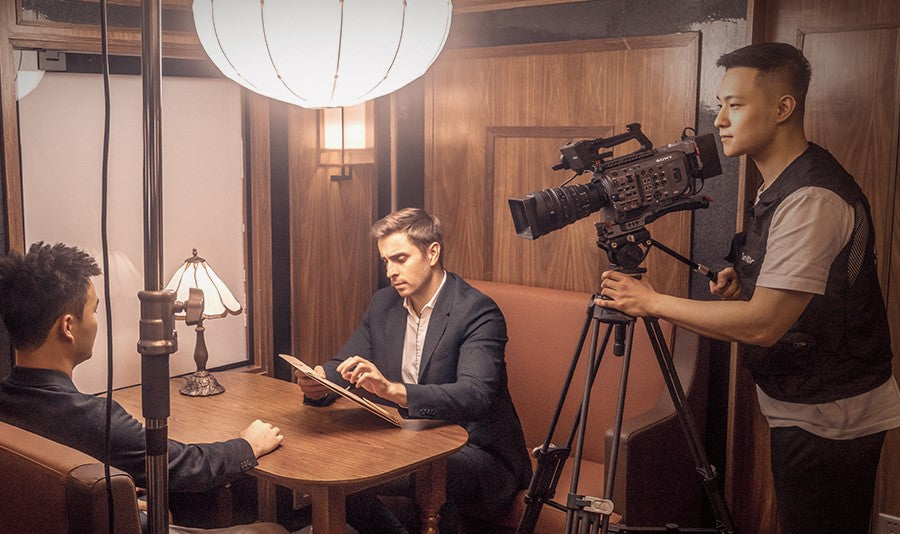 The detachable head adds to the utility:
The product is available with an innovative detachable head featuring a 3/8"-16 threaded mount. This SmallRig FreeBlazer Heavy-Duty Carbon Fiber Tripod can be used with different types of cameras and their related accessories.
The head allows for smooth and precise adjustment, enabling users to achieve their desired camera angle. That is not all; the tripod is available with a center column hook that helps to increase stability by adding weight, as well as rubber feet to prevent slipping on smooth surfaces. It is truly an excellent option for professional photographers and videographers seeking a dependable and robust camera support system.
Using it in Different Scenarios with Ease:
Many users often ask about the compatibility of the tripod. People have questions in mind, like if the tripod will be stable on sand or on rough surfaces. There is a one-click switch that helps the tripod adjust to the terrain and be used in different terrains. This is one of the most popular tripods because it can be used on all types of terrain.
Those who are interested should know that the product can be used for live streaming, product photography, commercial videography, interview recordings, and outdoor videography.
When working on commercial projects, a high-quality tripod can demonstrate great professionalism and commitment to quality because the output is always the best. It offers the clients great confidence because the professional has the right equipment to deliver good results.
Daniel, who has recently purchased it, is quite happy and mentions, "This is super light and easily adapts in any situation. I love it because of its great stability and no vibration at all."