On July 19,
Smallrig
released the wireless control Side Handle of the mobile phone, the
basic version and the wireless Bluetooth version
.
This Side Handle needs to be used with Smallrig's mobile phone expansion box. The wireless control side handle has a built-in wireless control module, which can automatically pair with the mobile phone to achieve millisecond response. The controller has a built-in battery, USB-C charging, and officials say it can shoot about 20000 times continuously on a single charge. With the Smog mobile phone expansion frame, this handle can be installed on both sides of the mobile phone, suitable for left and right hand operation.More detail
here.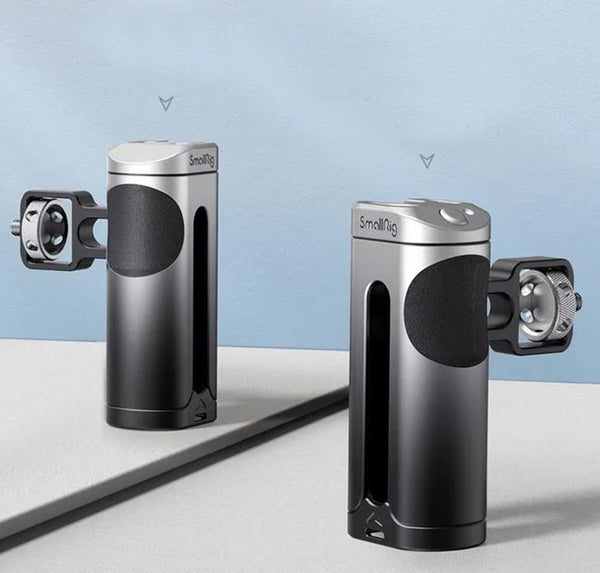 The controller Handle most Android and Apple smartphones: iPhone 13, 12, 11, Samsung Galaxy S20, S21, S22, HUAWEI Mate P. The handle can be used on the left or right hand, and can also be adjusted according to the center of gravity for a better grip experience.
The handle is connected by a 1/4 inch-20 screw + dowel pin to support up and down movement. The upper part of the handle is equipped with a cold shoe interface, which supports the installation of supplementary lights, microphones and other equipment.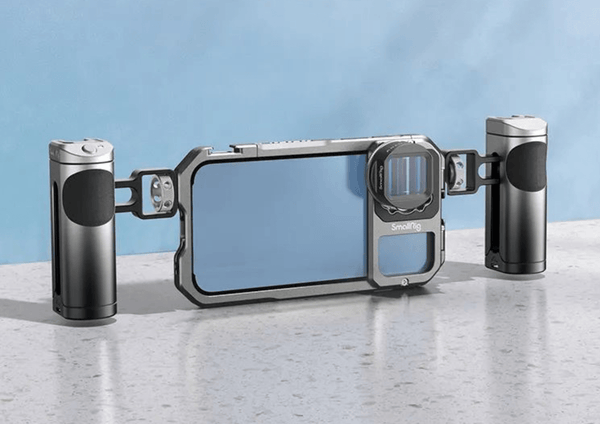 Features:-
Simple One-Click Operation
> The built-in wireless control module SR WR-02 provides automatic pairing to the mobile phone, and quick response in milliseconds
Expandability
> The built-in cold shoe mount on the top lets you attach a light, microphone or other equipment as needed
Super Low
> Power Consumption
> Support 20,000 shots on a single charge
Free Left / Right Switching
> Left hand, right hand, adjustable up and down,as you like
Gradient Appearance, Metal
> Built-in silicone for Ergonomic grip design
> anti-slip and a comfortable follows the hand's
> grip experience contours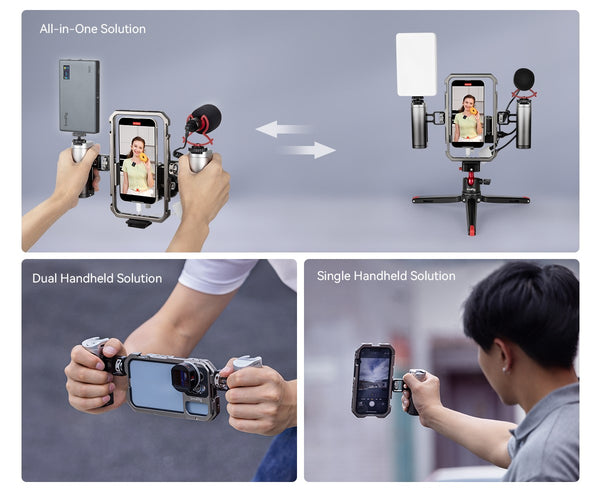 Specs:-
> Product Dimensions: 97.3 × 76.6 × 42.2mm
> Package Dimensions: 122 x 103 x 43mm
> Product Weight: 113g±5g
> Package Weight: 164g±5g
> Material(s): Aluminum Alloy, ABS+PC, Silicone
> Process: Anodic Oxidation, Spray Finishing
In the Box:      
> 1 x Side Handle
> 1 x Connector
> 1 x Allen Wrench
> 1 x User Manual