Insta360 Sphere
gives you creative freedom by making your drone invisible.
Advantage:
> Easily capture aerial 360-degree video
> Incredible creative potential
> Safe and secure installation on your drone
> Robust design and materials
> Excellent editing software integration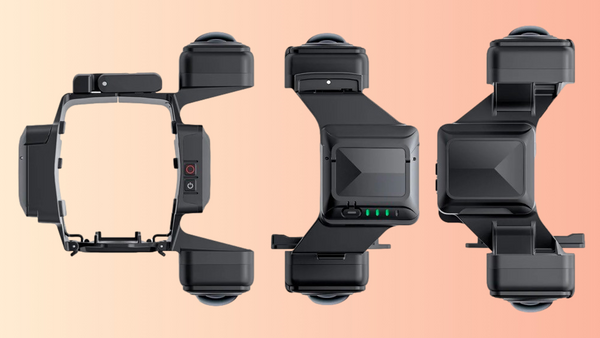 The dream of 360-degree cameras is the ultimate creative freedom, but they still face certain limitations. Insta360 Sphere addresses these limitations. Designed for the DJI Air 2 and Air 2S, two of the best and most popular drones in DJI's lineup, this camera may be the best accessory ever made for a drone.
The
Insta360
Sphere works by placing a camera above and below the drone, then stitching together two hemispherical video sources to create a seamless spherical image. The drone sits between the two cameras, so it is completely absent from the video, allowing you to look in any direction without the drone appearing in the video. This is a fascinating concept, but how does it hold up in practice?
Design:
The Insta360 Sphere is made of solid metal and plastic. In short, it looks durable. It clamps and locks securely to the drone, so it won't fall in mid-flight. However, it's important to note that Sphere is not waterproof, so don't fly in conditions where you might get wet.
Carrying any extra weight on a drone will affect battery life and handling. After installing Sphere on the Air 2S, the flight time was reduced by about 20%, and I noticed a significant reduction in responsiveness. It is important to realize that drones have more power and need more time and distance to stop at high speed.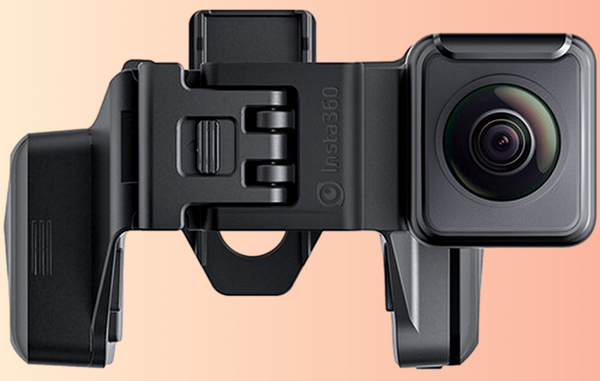 Performance:
The camera itself performs very well. It's reliable and doesn't have any errors, damaged pictures, or overheating. Overall, Insta360 Sphere provides a filmmaking advantage that outweighs its impact on UAV performance.
Camera:
Sphere captures 5.3 K video, which is almost the same quality as Insta360's other cameras -- including the One X 2 and One RS 360 modules.
One of the best uses of Sphere is to let users capture FPV-style footage while flying slowly with the DJI Air 2S. This effect is only slightly diminished when flying around moving objects (and when speeding up the lens). But if you're flying in the mountains or in the forest, it looks absolutely amazing.
Many other more outlandish effects can be achieved, such as an "asteroid" appearance, or conversely, the sky as a sphere surrounded by scenery. More advanced editing software, such as Adobe After Effects, can be used to create truly unique and bizarre images directly from Doctor Strange or Inception. There is also the potential to create a 360 VR experience that allows viewers to fully immerse themselves in the joy of flying.
Software:
Sphere is fully compatible with Insta360's suite of premium software, including desktop PCs, iOS/Android apps, and Adobe Premiere Pro plug-ins. No matter what platform you're editing on, Insta360 makes the editing process very intuitive while retaining a lot of depth and fine control.
Price and availability:
Insta360 Sphere is now priced at 2888 yuan, which seems a little expensive. However, this is such a niche and unique device that the price tag is reasonable.
The Insta360 Sphere is a truly innovative camera offering exciting new creative possibilities. While it certainly has some flaws -- perhaps a niche product -- I highly recommend it, especially if you already own a compatible drone. The creative possibilities are amazing to begin with, and even more so once you actually delve into and process the shots you capture.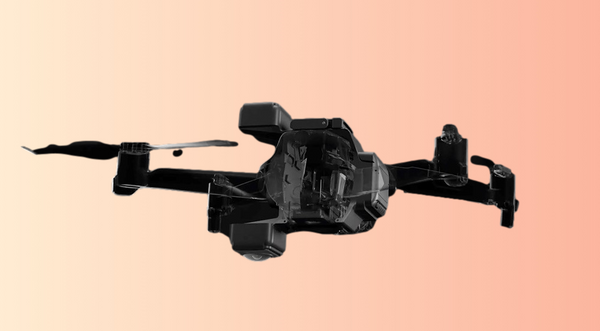 Is there a better choice?
The closest thing to Sphere is a drone made by BETA FPV, designed to carry the Insta360 One R. The kit is actually cheaper than buying an Insta360 Sphere and DJI Air 2 drone, but it's important to note that you also need to know how to fly an FPV drone. That means a lot of practice. If you do go that route, I'd also recommend getting a small, inexpensive practice FPV drone that won't hold you back too much because you'll inevitably crash. Flying with Sphere on an Air 2 drone is a safe and worry-free experience with a more gradual learning curve.
Another possibility is to install a 360-degree camera on the drone (for example,
Insta360 One RS
or One X 2). I've been doing this with the DJI FPV drone for a while now and have made some really cool videos with this setup. However, it's not quite the same, because it's hard to keep the drone away from your lens. This can have a different effect than driving a Star Wars Accelerator on Endor, which can be cool, but has limitations. Best of all, nothing is exactly like Insta360 Sphere.
If you want a ready-made solution for capturing aerial 360-degree shots, Insta360 Sphere is pretty much the only option in town. It opens the door to some really exciting creative possibilities and allows you to capture really unique shots. If you already own a DJI Air 2 or 2S drone, this is a great accessory.