Can high-quality sound creation be achieved at home?  Can a
recording studio
experience be obtained on a low budget? What if indoor voiceovers are not quiet enough? A microphone specially designed to create a mellifluous voice will provide you with a happy answer.  Sony's new C-80 continues the classic legend of the C-series microphone, showcasing the perfect combination of vocals and technology to produce a mellifluous effect.  It offers a cost-effective and technologically superior option that is versatile for various scenarios, allowing you to unleash your creativity in voice recording.With the original intention as the source and technology as the bridge, the audience resonates deeply with the C-80, inviting you to create mellifluous vocals and embark on a wonderful journey of resonance between sound and soul.
The Sony C-80 Capacitor Microphone, the ideal companion for sound professionals.
1. High Technology Reproduces Beautiful and Smooth Vocals, Revealing the Originality of Creativity
Vocals are the hallmark of sound workers.  Clear and delicate vocal performance can effectively enhance the irreproducibility of sound creation.  Sony's new C-80 capacitor microphone is equipped with a large diaphragm capacitor microphone of about 1 inch in diameter.  It features a pickup head structure inspired by the high-resolution C-100 microphone and a diaphragm material identical to that of Sony's legendary C-800G microphone.  Together with the heart-shaped directional design, it brings high sensitivity sound pickup, accurately capturing the subtle expressions in sound creation.  From magnetic broadcasting to emotionally charged post-production voice-over, from high-pitched live singing to fast-paced rap and hip-hop, C-80 uses black technology to capture the tail notes, overtones, air intake, or subtle emotional breaths between the lips and teeth with beautiful and smooth vocals, capturing more listeners.  At the same time, Sony's microphone technology has always had a unique peak characteristic in the 13kHz frequency range (this characteristic does not directly interfere with the vocal frequency band but makes the vocals more attractive and beautiful).  The combination of the rich and full mid-range characteristics and clear high-frequency of the C-80 microphone creates a more layered and expressive transmission of sound.  Multiple dimensions of high technology support the creation of beautiful and smooth vocals, revealing the originality of creativity from the source of sound.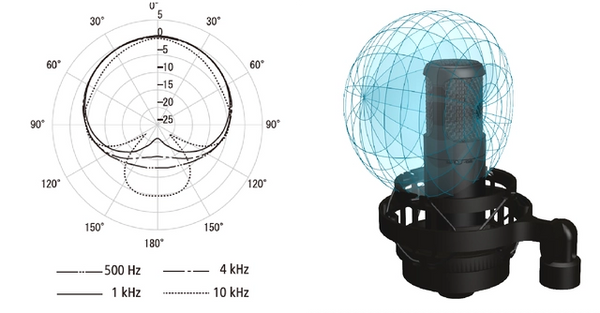 2. The Noise Reduction Performance of Sound Tools is a Key Factor That Determines Sound Quality
The C-80 microphone, which deeply understands this, uses the same split structure as the classic C-800G to suppress the inherent background noise of the microphone.  Combined with a zinc alloy shell material to weaken excess resonance, it can reduce interference caused by unstable sound wave transmission, resulting in clearer podcasting and a noise-free environment for listeners to immerse themselves in and focus on content, sparking new ideas.  Thanks to the "low cut" function and "pad" function, the C-80 can effectively reduce the interference of small noise.  Additionally, when the microphone is near the sound source, it typically produces excessive low-frequency noise that can cause sound distortion.  Sony's C-80 reduces the perception of low frequencies by using a circular hole structure at the center of the microphone's pickup head and utilizing acoustic phase shift components to further reduce the signal phase shift of low frequencies, solving the problem of noise with technological innovation.  The stable noise reduction performance of the C-80 enables it to adapt flexibly to various scenes such as live streaming sales, online karaoke, music recording, voice chatting, etc., giving you a sense of security and confidence.
3. Recording Studio Effects Made Easy, One-click to Achieve the Star Experience
Getting the recording studio experience has never been easier.  C-80 provides you with a cost-effective and star-level experience that is "one size fits all".  The double diaphragm design of the C-80 pickup head effectively suppresses distortion caused by changes in distance, making the recording effect more stable.  The low-cut function on the right side of the microphone supports low-cut filters that can effectively eliminate unnecessary low-frequency noise in the environment.  With just one click in daily scenarios, C-80 provides you with a recording effect that is closer to that of a professional audio room, saving time, effort, and worry.  Moreover, compared to the bulky recording studio equipment, C-80 is lightweight and easy to install, making it possible to enjoy recording in a few square meters of a small dorm room.  For those who prefer privacy during creative work, C-80 can help create a private personal creative space, inspiring your creativity and allowing you to focus on unleashing your voice's potential. For karaoke enthusiasts who record various styles of songs, C-80's "pad" function provides an additional 10dB of dynamic margin, reducing distortion caused by transient peaks, allowing you to hit high notes and low notes in an environment without soundproofing or acoustic conditioning, and achieving a recording effect close to that of a recording studio.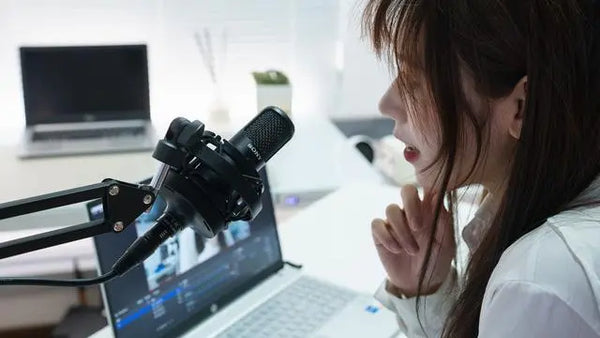 4. Version Upgrade Continues the Legend of Excellence With "Beautiful Sound"
Sony's C-series microphones have become an industry sensation thanks to their innovation and continuous updates. Following the success of the first four Sony C-series microphones, which are still active in the market, Sony has once again upgraded its product line with the C-80, which combines the high-quality sound pickup technology of the C-800G and C-100 to adapt to the ever-changing recording scenes. Craftsmanship delivers ingenuity and ingenuity presents the original intention. Sony's craftsmen in the audio field, who are dedicated to excellence, have invited experts from the music production industry to oversee the development of the C-80 condenser microphone from the source of sound. The microphone captures the sound details of broadcasters, video dubbing workers, and music creators in their original and clear form, conveying emotions faithfully to every listener across time and space. Together with different sound creators, we use the rich and beautiful human voice to create exclusive stories and interpret the still-shining original dream.
The C-80 makes it easy for novice creators or freelance voice workers to realize their creative dreams. It can be used in various scenes such as dormitories, homes, and personal recording studios, providing a better creative experience. Classic quality assurance, continuing the power of sound.