As a weathervane in the field of consumer electronics, the "CES Innovation Awards" is sponsored by CTA, the owner and organizer of CES.It is the largest and most influential annual technology event in the world.It is also known as the Nobel Prize of the science and technology industry to recognize the world's outstanding design and engineering technology consumer electronics products in that year.
In the list of CES Innovation Awards announced in the past, there are many international first-line brands such as SONY, JBL, Logitech, Huawei, Lenovo and DJI, among which Maono is the world's leading Internet microphone brand.
After Maonocaster AM100 won the CES Innovation Award in 2020, maono won the CES Innovation Award again this year, with the brand's microphone DM30 winning the CES innovation award in one fall!Fully confirms the extraordinary strength of the maono brand!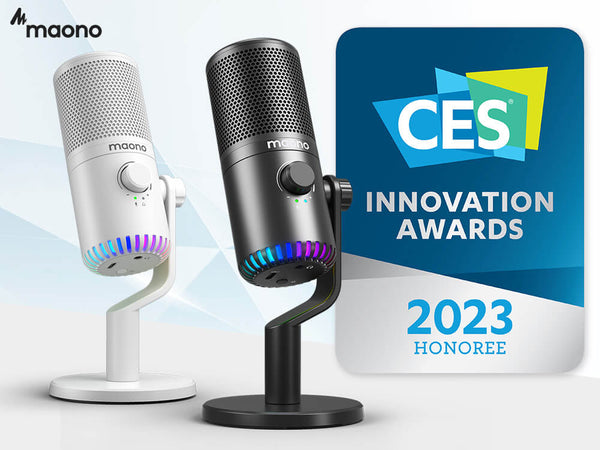 The CES2023 Innovation Award introduces the DM30 as a new generation of digital microphones with a compact yet powerful design.The DM30 has a unique single-arm design that can be adjusted at any angle and uses capacitive pole tips to capture every nuance of the voice and instrument.When used with the maono Link application, users can enjoy more advanced audio settings with greater freedom.
DM30's nanny-style preset adjustment and professional custom functions meet the radio needs of different anchors in an all-round way, and its high-value appearance with RGB atmosphere lamp effect brings a more immersive live atmosphere.
Today, with the prevalence of Internet culture, the explosion of net red economy and live broadcasting economy also makes many prospective anchors think that it is very simple to do a good job of live broadcasting, but they do not know that there are other ways behind the bright and beautiful anchors.  For example, the purchase of various professional audio equipment, the correct use, how to play lighting and so on, especially the research of radio equipment requires considerable experience to reach professional standards.In order to simplify professional audio, maono, a brand that has been focusing on audio products for six years, has brought back high-quality audio products that have been successfully tested in overseas markets to Chinese consumers.
Behind a series of achievements, we can not do without the accumulation of perseverance.As a brand with dreams, maono has been determined to be a global brand integrating production, research and marketing since the establishment of a domestic team.Therefore, it is very important to master the core of products, and innovation is the driving force.We have invested a lot of money in the acoustic laboratory, attached importance to the training of R & D talents, brought our team to study overseas, devoted ourselves to the study of new products with leading level, constantly enriched the company's product line, and obtained a number of patents for project R & D.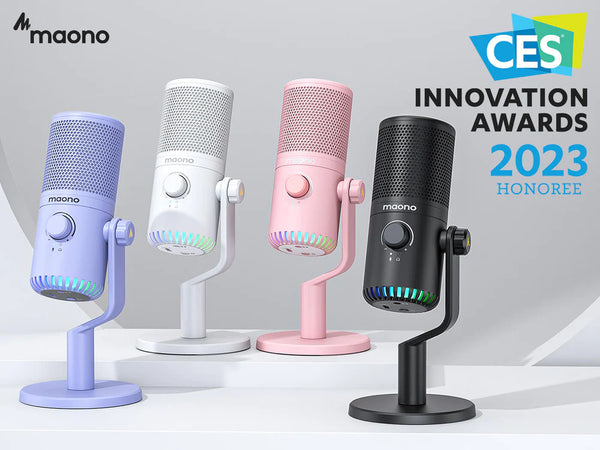 In 2022, maono participated in the largest offline exhibition of film and television industry network in China, went through Shenyang, Qingdao, Nanjing, Wuxi, Hangzhou, Shenzhen and other cities, entered users, listened to the real voice of users, locked in the "real appeal point" of users in the use process, and strived to achieve the ultimate user experience, so that young people can enjoy better products with less money.
While continuously improving its own strength and product reputation, after six years of comprehensive expansion, its professional audio products such as microphones, headphones and sound cards have been exported to 153 countries in North America, Europe, Japan, Korea, Latin America, Southeast Asia and Australia.The maono brand mission has always been to be the best microphone and audio product in the world, and it never stops.
Winning the CES 2023 Innovation Award further confirms that maono is the world's leading Internet microphone brand.I believe that maono will continue to give back the support of consumers with amazing audio products to make the sound experience better.