Sirui has announced its new LED light invention, the world's first 100-watt auto-inflated LED light. The concept was not entirely new, before this, pipelight had introduced the same concept. However, the difference is that the Sirui LED light can self-inflate, while for others you have to blow air inside manually.
The new auto-inflatable LED light from Sirui combines the benefits of fabric lights and inflatable lights to give you unlimited range of lighting to choose from. It has a slim body, compact size,  self-inflates, and has various setup options. 
Sirui A100b Bi-color automatic inflatable photography light is the ideal solution for small spaces. It will give you excellent lighting when doing an interview, livestreaming, portrait shooting, handheld shooting, and product shooting.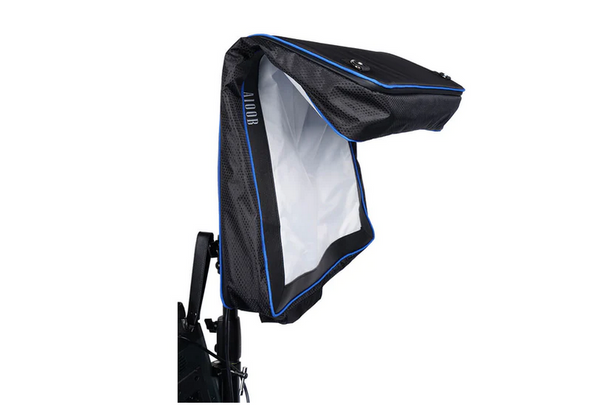 Features of the new auto-inflatable LED light 
1. Self-inflating LED light
The LED light will immediately self-inflate when you turn it on and stop when it has fully inflated. You do not have to do anything. This unique design saves you from the hassle of manually inflating the LED light and facilitates the whole process. 
2. The various setup option
The new auto-inflatable LED light can also be set up faster with fewer parts anywhere, making it ideal for indoor or outdoor activities. You can use it in a small space, put it on a stand, hang it, hold it in your hands, or use the magnetic absorption option. 
 3. Compact 
 To deflate the air in the LED light, you only need to open the valve plug at the side and wait for all the air to come out. This makes it easy to fold and pack for storage and carrying around. 
4. It has an integrated diffusion design
The Sirui A100b Bi-color automatic inflatable photography light has an integrated diffuser with a smoothly controlled soft light. This saves you the trouble of mounting an additional softbox and simplifies the setup process.
5. Slim body 
Its Slim body is ideal for tight spaces. Unlike the traditionally large and bulky lighting, the new Sirui auto inflatable LED lighting has a slim body. You can use it in almost any space.
Besides, its slim body does not compromise on illumination. It still illuminates a large area compared to traditional lighting. 
6. It comes with an optional grid for directing lights 
Unlike other LED lighting that you have to buy grid separately, Sirui auto inflatable LED lighting comes with an optional grid that you can attach to the lighting to direct light to where you need it most. 
7. The Auto-inflatable LED Light has a Wide CCT Range 
LED lighting also has a wide range of correlated color temperatures. To ensure a smooth transition from tungsten lighting to daylight kind of lighting. The varied color temperature ranges from 2800k to 8500k. 
Besides, the lighting has a high output and exceptional color accuracy which captures colors accurately with no shades and illuminance of 1900 lux/1m. 
Its wide CCT range enables the LED light to suit outdoor activities such as tent lights, hiking lights, camping, or nighttime adventures.
 8. It has 12 Light effects
 The auto-inflatable LED lighting has 12 light effects to suit various lighting needs. You will get lighting effects such as lighting, broken bulb, flash, Fire, blast, impulse, and more. Sirui claims that you can also adjust the intensity and speed of each effect to suit your need.
9. Optional methods to control the lighting
 You can use an app or the onboard mode to control the lighting features. This gives you more control and convenience at your fingertips. 
10. Dual power solution
You can use the light by running it off an AC adapter or a V -mount battery. However, the battery is sold separately, and the light draws up to 100W.
It is also made from splash-resistant solid material, and the lights run so smoothly and quietly that you almost do not notice when operating them. 
According to the announcement, The Sirui A100b Bi-color automatic inflatable photography light weighs 1.6 kg, while the [power controller weighs 1.49 kg. It has a physical dimension of  68.5cm x 50cm x 10cm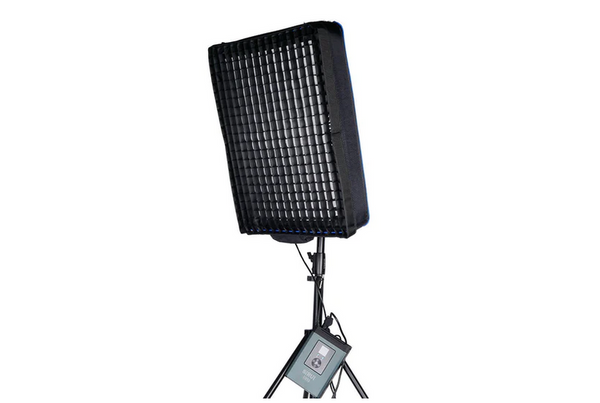 Specification
Model A100B

Dimension- 685*500*100 mm

Power consumption 100w maximum

Weight  1.61kgs , controller 1.5kgs

 CCT 2800k-8500k

Special effects 12 effects 

 100% illuminance lux 1900 lux/1m

 Wireless operating range -15m

 TLCI/CRI- 98/96

Ambient temperature operation-10– -45C
The company has decided to launch the new LED light through crowdfunding on its website.  Sirui had already collected $40,183 from the fundraiser at the time of this press release. This is 402% of the $10000 they were planning to raise. The presale price is $515.90.
Shipping of the sirui's newly launched LED light will start in April. The company will prioritize local delivery with no extra shipping cost for buyers in the USA, Canada, Japan, Hongkong, European Union, Singapore, Taiwan, and Russia.