As a digital blogger, I record a lot of videos on weekdays. If you want to perform well in video and sound, you must be equipped with a microphone. Especially when outdoors, the sound is very noisy and the effect is very poor without a microphone. Today we introduce the wireless microphone of BOYA BY-WM3T2, which is not only compact and portable, but also has a nice radio effect.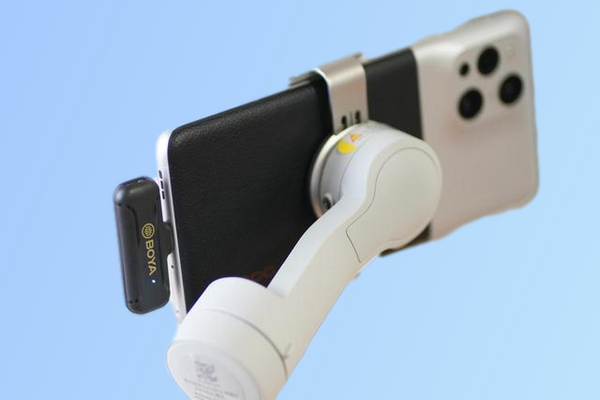 The BOYA BY-WM3T2 microphone has two options, one by one and one by two. Today, we introduce the version of one by two, so that two people can use it at the same time. If it is usually recorded by only one person, you can choose the one-drag-one version.

The first impression of the BOYA BY-WM3T2 microphone is that it is very small, which is the smallest microphone I have ever seen.

The size of the launcher is 52 × 17.5 × 16 mm, and the weight is 8.5g; The receiver measures 46 by 26 by 10 mm, weighs 5 G, is lighter than a size 5 battery, and has no presence when clipped to the collar.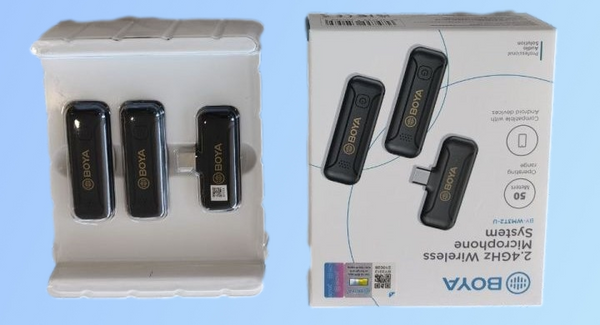 The BOYA BY-WM3T2 microphone has a black design, which is the most widely used color at present. The surface is treated with matte spray paint, and it feels very good. With the golden Logo, the vision is immediately eye-catching.

The receiver adopts the design of USB-C port, which can be used perfectly with mobile phones, tablets and notebooks, and it is very convenient to use. As a reminder, if you are an iPhone user, please choose Apple Mouth.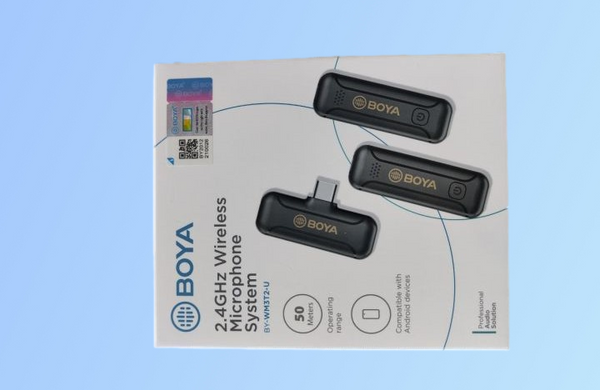 On the charging side, the receiver is powered by the phone. The transmitter uses the popular USB-C charging interface and has a built-in 95 mAh lithium battery, which can last for 10 hours, fully meeting the needs of daily use. According to Guan Fang, the built-in AUDIO PD charging management chip can support QC2.0 and PD2.0 fast charging protocols, and can be used while charging, even in high-intensity environments, there is no need to worry about escorting.

In terms of recording, BOYA BY-WM3T2 microphone adopts the industry-leading 2.4G technology, which can achieve 50 meters of barrier-free pickup function. The signal is stable and not easily interfered, which can effectively avoid unnecessary current sound. With high-quality omni-directional microphone, it can receive 360 ° omni-directional flexible sound, whether indoors or outdoors, it can record clear recordings.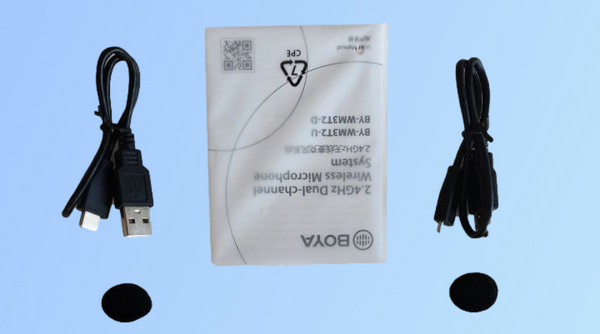 There is a button on the back of the body, which is both the power button and the mute button. Long press can turn on and off the machine, short press can turn on/off the mute, and double click can turn on/off the noise reduction function. It is very convenient to operate.

Next, let's actually experience it and see how it performs!
In the process of using it, I found that its pairing process is very fast, and it can automatically pair after booting, so as to achieve the effect of plug and play, without any delay, and it is more comfortable to shoot videos.

The picture above is the effect without using the microphone, and the picture below is the effect after using. It can be clearly seen that the sound is clearer and more stable after use. This is due to the built-in ENC (Environmental Noise Cancellation, environmental noise reduction technology), which can effectively suppress 90% of the reverse environmental noise, thus reducing the environmental noise up to 35 dB, accurately calculating the speaker's orientation, while protecting the main direction of t he target speech. And removing various interference noises in the environment.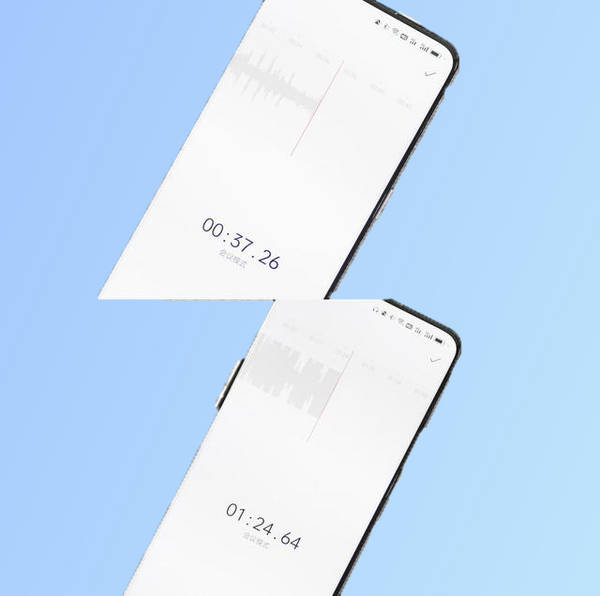 After a period of use, I was impressed by the BY-WM3T2 microphone, which is indeed a small and lightweight microphone with excellent performance. In terms of function, it achieves plug and play and supports a maximum distance of 50 meters. In terms of compatibility, it supports Android, Apple, cameras, camcorders and other devices. In terms of radio, 360-degree omni-directional radio, ENC noise reduction algorithm to remove background noise, so that the sound is more pure; It lasts up to 10 hours, supports fast charging protocol, supports charging while using, is not afraid of high-pressure environment, and can easily cope with shooting. In short, if you are also a VLOG fan, then you might as well try this microphone, maybe you are only one away from the Internet celebrity.